Stimulus Checks of $900 or More Have Majority Support From Americans in Both Parties But Talks Remain At Stalemate
The majority of voters, both Democrats and Republicans, support another round of stimulus checks—and when it comes to the monetary amount, they agree that more is better than less.
A second round of economic impact payments, commonly referred to as stimulus checks, has support from 70 percent of American adults, according to a Gallup poll released on Monday. Of those people who agree there should be another one-time payment, 66 percent said payments should be $900 or more.
Another round of payments was 18 percentage points more popular among Democrats than Republicans, although the majority of the latter party still supported the provision. While the $900 or more payment also gained the most support from Democrats, at 68 percent, three-fifths of Republicans and 65 percent of independents were also in consensus.
In March, as businesses closed down and Americans were urged to stay home, legislators in Washington, D.C., unanimously passed the Coronavirus Aid, Relief, and Economic Security (CARES) Act. Among the provisions in the bill was a round of economic impact payments of $1,200 to eligible Americans earning $75,000 or less.
With bipartisan Congressional support and President Donald Trump on board, Americans were hopeful another round of payments would come before the end of August. But negotiations between White House officials and Democratic Party leadership over another stimulus package failed to produce a bill, leaving another round of economic impact payments in limbo.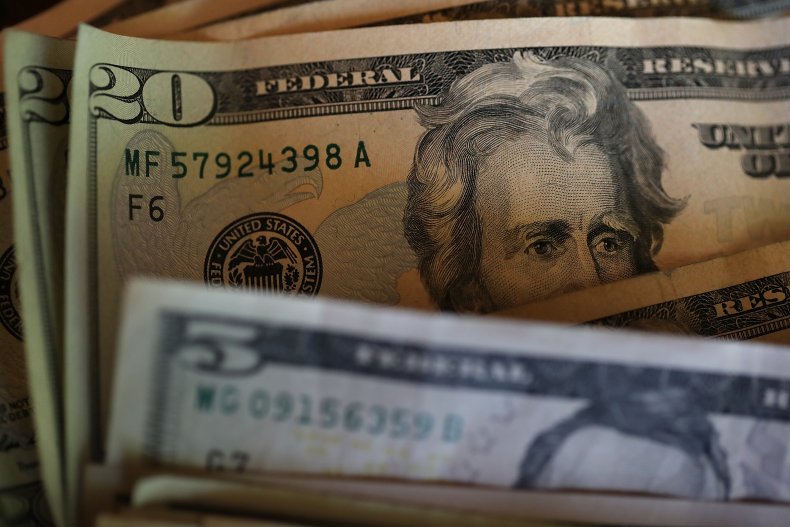 Speaker of the House Nancy Pelosi is eying a bill with a price tag of $2.2 trillion, a number that Treasury Secretary Steve Mnuchin rejected during his testimony before the House Select Committee on Tuesday. Trump would sign a bill around the $1.3 trillion mark, according to White House Chief of Staff Mark Meadows, and if the two parties are able to bridge the nearly $1 trillion gap between them, Americans could see a second payment.
Mnuchin told House committee members that the White House would like to extend enhanced unemployment and send out additional economic impact payments. He said they've been "critical to the economic recovery" and agreed with Representative Nydia Velazquez that they increased GDP and boosted consumer spending.
Until a package is unveiled, the form a second round of stimulus checks could take remains uncertain, but it's possible it could closely resemble the first round of payments. On August 2, Mnuchin told reporters stimulus checks were one area where Democrats and Republicans agreed and that Trump was ready to sign a bill that included payments of the "exact same amount" as was afforded with the CARES Act with minor changes that allow "additional people to get it."
The "additional people" Mnuchin was referring to could be dependents of all ages. The CARES Act limited additional $500 benefits to children under the age of 17, but Democrat and Republican proposals both included expanding eligibility to all dependents, regardless of age.
Pelosi isn't keen on providing relief in a piecemeal fashion, so Democrats and Republicans need to come to an agreement on the entirety of a package for Americans to receive another round of checks. On the bright side, if an agreement is reached, people are likely to see the money faster than they did the first time and Mnuchin said deposits could start a week after a package is finalized.