Stimulus Checks Among Heap of Stolen Mail Found in Washington National Park
Law enforcement officials in Washington state are warning residents to be diligent about fetching their mail after they found more than 100 pieces of stolen mail, including some stimulus debit cards, in a vehicle in Olympic National Park.
Michael Riley, 32, was detained on Tuesday after two Clallam County Sheriff's Office deputies observed a large amount of mail in his vehicle. In total, there were about 80 victims of the mail theft, and Riley was allegedly in possession of more than 100 pieces of mail, including four government- and state-issued identification cards, 15 credit cards and three stimulus debit cards.
The Clallam County Sheriff's Office suspected Riley could be in possession of stolen mail after recognizing his vehicle, a flat black Dodge Durango, on surveillance video in the area that had captured recent thefts. The mail that was found was from different addresses and had various names assigned to it that did not belong to Riley, according to the sheriff's office.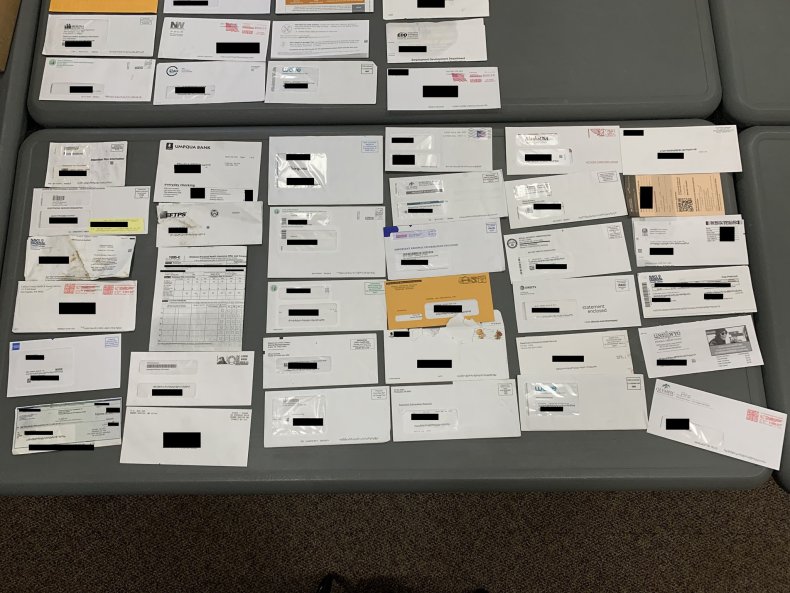 The investigation was turned over to U.S. Park Rangers since Riley's vehicle was found within Olympic National Park. Riley was later released, which drew the ire of some who commented on the sheriff's office's Facebook account. One user wrote: "He's already out, while they 'Try' to tie him to the evidence they found in his rig. Pfhht!"
"They did not arrest him," Clallam County Sheriff's Office Sergeant Shaun Minks told the Peninsula Daily News. "But they're conducting an investigation, and they're in communication with the prosecutors and going that route."
Newsweek reached out to the Clallam County Sheriff's Department for comment but did not receive a response in time for publication.
Congress passed the American Rescue Plan last week, and President Joe Biden signed it into law days later. As part of the $1.9 trillion relief package, many Americans will receive a third economic impact payment, commonly referred to as a stimulus check. Those eligible for the full amount are set to receive their highest payment yet, with $1,400 allocated for individuals with incomes below $75,000 and joint filers with incomes below $150,000.
The third round of stimulus payments started going out on Friday, and as of Wednesday the IRS had sent out 90 million payments, including 150,000 by mail. As was the case the first two times, scams and theft are a concern, and officials are warning people to be diligent.
Mail theft, a federal crime, is one of the most common crimes in America. NBC News reported that data from the U.S. Postal Inspection Service showed a 600 percent surge in mail theft reports over the past three years. Reports went from about 25,000 in 2017 to about 177,000 by August 24, 2020.
The Clallam County Sheriff's Office advised residents to invest in a locking mailbox or check their mail immediately after delivery. Park rangers, according to the sheriff's office, are contacting the victims.