Stimulus Checks Announced in Washington, D.C.—by Mayor, Not Federal Government
A second round of stimulus checks for select Americans was announced in Washington, D.C. on Monday, but not by the federal government.
Muriel Bowser, the mayor of the District of Columbia, said on Monday her government will use a portion of its CARES Act funding to provide a one-time $1,200 stimulus payment for residents who are currently receiving Pandemic Unemployment Assistance (PUA).
"We know many people are struggling and will struggle to get to the end of the year," Bowser said in a news conference, "and on the other side when hopefully there is relief from the Congress of the United States."
People who were eligible for and filed for PUA as of November 30 will be eligible to receive the stimulus payment. Bowser said her government estimated 20,000 Washingtonians will receive checks.
Enhanced unemployment programs for U.S. residents established under the CARES Act are set to expire at the end of the year if Congress cannot reach a deal on another COVID-19 relief bill. It's been estimated that 12 million people will lose unemployment benefits if there's no extension provided.
Lawmakers on Capitol Hill have been gridlocked for months on a second aid package as Democrats and Republicans differ on the size and scope of the bill. Calls are mounting for lawmakers to reach a deal before they adjourn for the year on December 21.
Last week, a bipartisan group of representatives unveiled a $908 billion compromise deal to jumpstart negotiations. The legislation would extend federal unemployment insurance and provide additional funds for the Paycheck Protection Program. It also includes $82 billion for education, $45 billion for transportation agencies, $26 billion for nutrition assistance and $16 billion for coronavirus testing and vaccine distribution. But it doesn't include a second stimulus check for U.S. adults and families.
While the proposal was backed by House Speaker Nancy Pelosi (D-CA) and Minority Leader Chuck Schumer (D-N.Y.), Senate Majority McConnell initially rejected the idea. But momentum has grown among Republicans to accept the compromise deal.
Senator Dick Durbin (D-Ill.) told the Associated Press over the weekend that excluding checks from the bill was one way to reach an agreement with Republicans.
"The $1,200 check, it cost we believe nationally $300 billion to give you an idea," he said. "The Democrats have always wanted a larger number, but we were told we couldn't get anything through the Republicans, except this $900 billion level."
President-elect Joe Biden weighed in on the matter last week, stating it "would be better" if the legislation had the $1,200 direct payment and that he believed the policy "may be still in play."
The first round of stimulus checks provided by the CARES Act gave up to $1,200 for single taxpayers and up to $2,400 for married couples, as well as $500 for most children.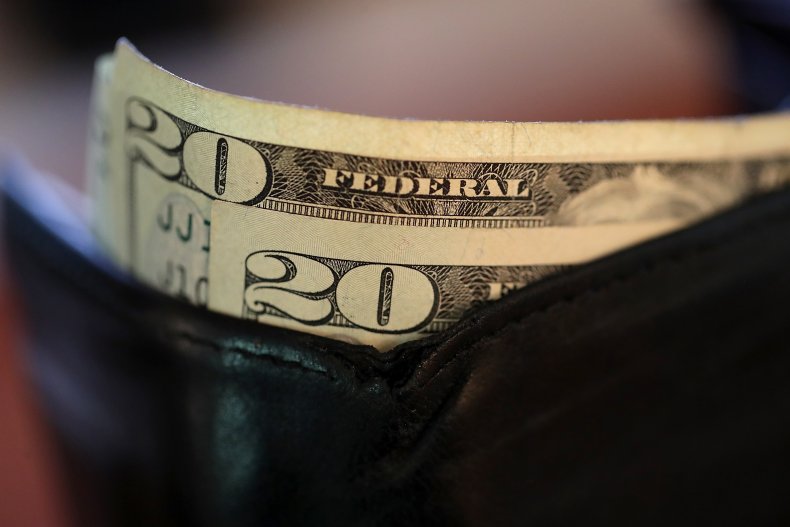 The inaction from Capitol Hill has caused several states and cities to provide their own relief to residents struggling economically amid the coronavirus crisis.
Colorado started issuing $375 stimulus payments to residents who've suffered financial hardship due the pandemic. New Mexico will also provide one-time $1,200 payment to recipients of unemployment benefits. Oregon partnered with private sector banks and credit unions to give qualifying residents a $500 emergency relief payment.
"Very clearly a lot of Washingtonians, a lot of Americans are not only suffering with the anxiety in health implications of this virus but economic devastation as well," Bowser said Monday.
The District of Columbia Department of Employment Services will begin issuing the payments in the coming weeks, according to a press release from the mayor's office. Those eligible for the stimulus check will be notified by the department through their DC Networks portal and email, and the payment will be automatically disbursed in the manner in which the recipient is currently or last received unemployment benefits.
"We know a stimulus like this will provide direct assistance to Washingtonians who are struggling to make ends meet," said department director Dr. Unique Morris-Hughes in a statement. "They need help now, and the Bowser Administration is answering the call."