Stimulus Checks for Californians Included in Newsom's $100 Billion Recovery Plan
A majority of Californians could receive another direct payment as Governor Gavin Newsom prepares to expand the Golden State Stimulus program.
Originally, direct payments were only sent to some of California's lowest-income residents and those who were excluded from federal stimulus checks. However, on Monday, Newsom announced middle-class families would see payments as well, a move that would create the "biggest state tax rebate in U.S. history."
The expansion means about 67 percent of Californians will receive a payment worth at least $600, according to Newsom. Families with children will also receive an additional $500.
It's unclear what the requirements will be to receive a payment. Newsom is expected to release more details on the expansion at a Monday morning press conference. The additional payments are part of a $100 billion economic recovery package that he's dubbed the California Comeback Plan.
To qualify for the Golden State Stimulus, as it passed the state legislature in February, a person must be either a California Earned Income Tax Credit (CalEITC) recipient or file taxes using an Individual Taxpayer Identification Number (ITIN). ITIN filers were largely excluded from federal stimulus checks, as only those with Social Security Numbers were eligible to receive a payment.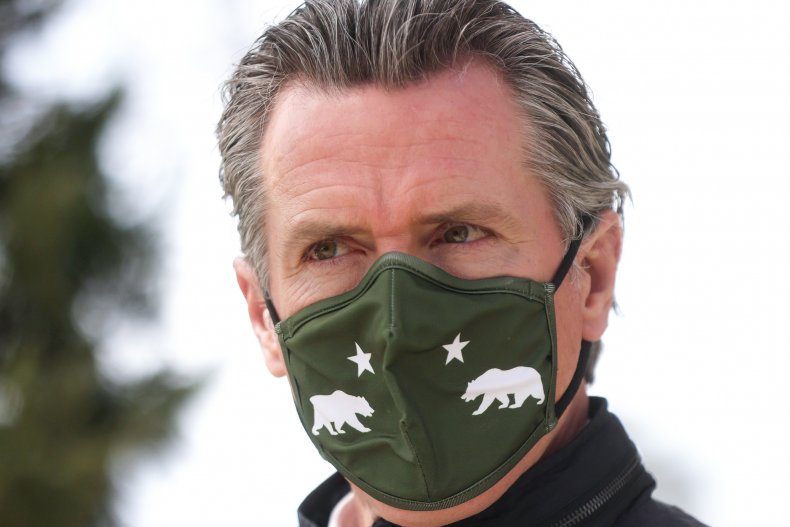 Claiming the CalEITC requires a person to earn less than $30,000 per year, and ITIN filers were only eligible if they earned less than $75,000. Those who are both CalEITC recipients and file taxes with an ITIN will receive $1,200 instead of the standard $600.
California's stimulus checks are being sent out on a rolling basis. As of Thursday, more than 2.5 million people have received one. When a person receives payment is based on when they file their 2020 tax return—a requirement to receive for the money.
Those who filed before April 23 will have to wait up to two weeks after filing to receive a direct deposit and up to six weeks to receive a paper check. Anyone who filed after April 23 may have to wait up to 45 days for a direct payment and up to 60 days for a paper check.
Newsweek reached out to Newsom for comment but did not receive a response in time for publication.
Nationwide polls indicate stimulus checks are a popular measure among Americans and Newsom's expansion of the program comes as he faces a recall election. Having a budget surplus and a Democratic majority in the state legislature that could help pass the checks is a "huge advantage" for Newsom, Garry South, a Democratic consultant, told the Sacramento Bee.