Stimulus Check for $500 Child Payment Deadline Extended until Late September
The Internal Revenue Service (IRS) has given Americans another chance to claim a $500 payment they may have missed out on as part of the coronavirus stimulus package.
Under the CARES act agreed by Congress in March, single taxpayers earning less than $75,000 annually got $1,200, married couples earning under $150,000 got $2,400, and children under 17 got $500 each.
The IRS largely relied on bank account data or addresses from tax returns to make the payments but this made it tricky to make payments to those who do not file taxes.
This meant that for people, such as those on Social Security benefits whose incomes fall below the threshold required for filing a tax return, may have got the $1,200 stimulus payment, but not received he extra $500 per dependent under the age of 17, because the IRS did not have that information.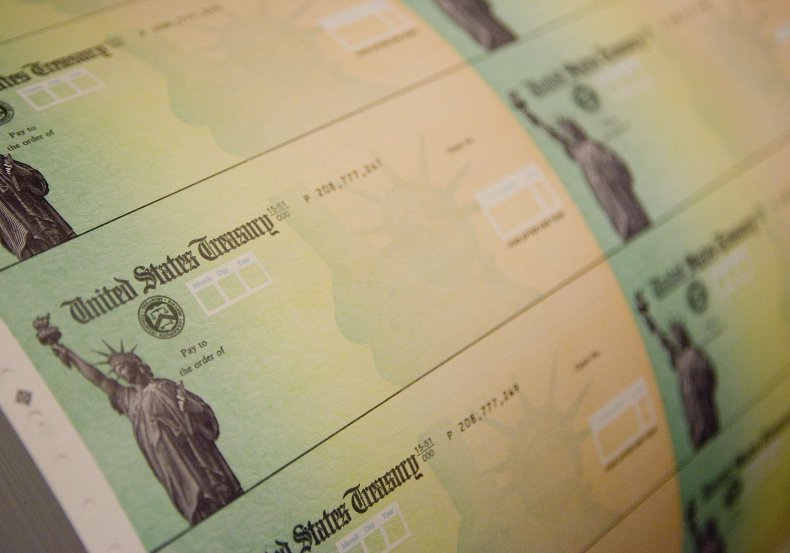 The IRS only gave two days' notice for the April 22 deadline to register for the additional money, which put an estimated 600,000 child dependants at risk of missing out on the payment, according to the Center on Budget and Policy Priorities.
However starting from Saturday, those eligible will have until September 30 to register online and use the IRS's "non-filer" tool to add information about any dependants under 17.
The IRS said people can expect to receive the payments by the middle of the following month, while those who missed the April deadline but inputted the information by May 5, will not need to do anything and can also expect the payments by October.
Those who do not make the September 30 will have to wait until next year and claim it as a credit on their 2020 tax return.
"We are allocating additional IRS resources to ensure eligible recipients receive their full payments during this challenging time," IRS commissioner Chuck Rettig said in a statement on Friday.
So far, more than 160 million payments have been sent by the IRS to help families cope with the economic downturn caused by the pandemic.
Talks between Democrats and Republicans for another round of payments to help people cope with the coronavirus pandemic, have stalled.
Both chambers of Congress have left for August recess and will not plan to return until September, unless there is an agreement on a package with the Democrats and Republicans $2 trillion apart on its price tag.
With millions of Americans facing financial uncertainty, President Donald Trump accused the Democrats of holding things up and said he was prepared to provide direct payments as well as rental assistance and money for small businesses, state and local governments.
Correction 8/16/20, 3:15 a.m. ET: The full title of the IRS in the first paragraph has been corrected to the Internal Revenue Service. We regret the error.