The organizer of a GoFundMe page is calling for Americans to donate their stimulus checks and help Black and brown therapists clear their student debts as a tangible way for ordinary citizens to make reparation payments.
Nick Laparra is the founder of the philanthropic company Let's Give a Damn, which, among its projects, produces a podcast in which public figures talk about how best to give back to society.
Spurred on by an idea from his local church in Nashville, Tennessee, Laparra set up the Let's Give A Damn Reparations Initiative because he wanted Black and brown therapists who help people in their communities to not worry about the stress of student debt incurred in training. It would also enable them to offer sliding scale hourly rates to poorer people.
Their work is especially significant in a year marred by race riots, police brutality and the COVID pandemic have increased the need for help among Black and brown people for counseling.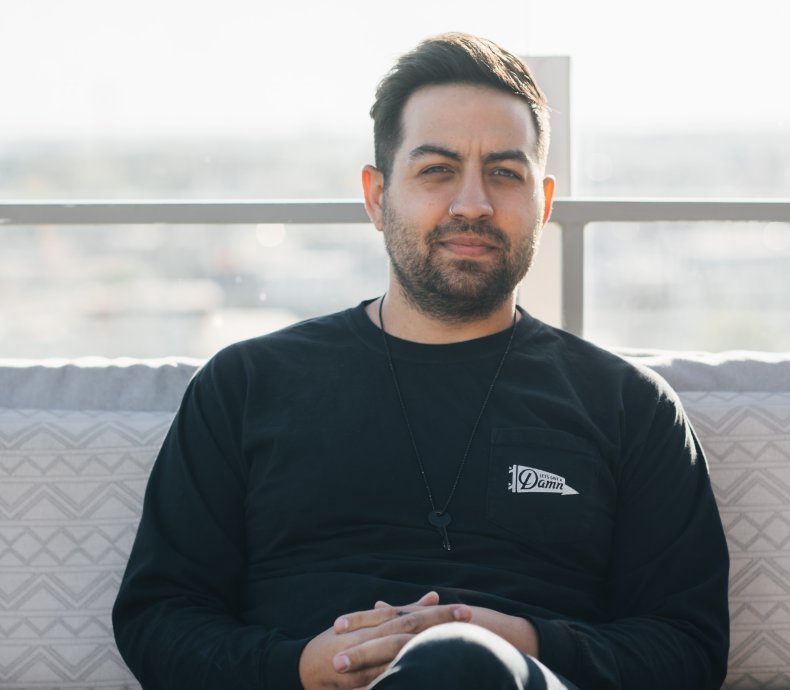 "Reparations is a very tense conversation," Laparra told Newsweek, "it's good to march and it's good to hold up signs that say Black Lives Matter, but there is a very tangible way that we can make an impact."
He said that seeking therapy in the Black community is less common and considered to be a "privileged thing to have at your disposal." However, he believed that "we are seeing a shift now, especially after these traumatic years, whether it's racial injustice or police brutality."
"We need Black and brown people to take their mental health more seriously. Getting more Black and brown therapists to a place where they are not thinking about student loans and other stresses in their lives, is paramount."
As part of the $1.9 trillion stimulus bill signed by President Joe Biden, eligible Americans will receive checks of up to $1,400 to help them cope with the economic hardship of the pandemic.
While Laparra believes most Americans will need all that money, there are others who may not. Helping student loan-indebted Black and brown therapists would be a direct way for them to contribute to reparations.
This week, Chicago suburb Evanston became the first U.S. city to offer reparation money to Black residents whose families suffered from decades of discriminatory practices.
Each qualifying household would receive $25,000 for home repairs or down payments on property, in a move that could become a national model.
"There are so many ways to pay reparations but this is an interesting way to do it," Laparra said.
As of Wednesday morning, the GoFundMe page had raised $3,440 of its $50,000 goal.