IRS Issues Stimulus Check Scam Warning as Fraudsters Take Advantage of COVID-19 Crisis
Fraudsters taking advantage of the COVID-19 crisis have been conducting scams linked to direct stimulus payments, according to the Internal Revenue Service (IRS).
Millions of people across the U.S. have received Economic Impact Payments (EIPs), under the terms of the CARES Act, with eligible adults qualifying for up to $1,200 each to assist them through the economic disruption posed by the coronavirus.
With EIPs continuing to be distributed, the IRS has said it has been alerted to several scams linked to the payments, which have been sent in the form of checks, direct deposits and prepaid debit cards.
According to a statement, the agency's criminal investigation division (IRS-CI) has seen "a variety of Economic Impact Payment (EIP) scams and other financial schemes looking to take advantage of unsuspecting taxpayers."
In a statement, IRS Commissioner Chuck Rettig said: "Criminals seize on every opportunity to exploit bad situations, and this pandemic is no exception.
"The IRS is fully focused on protecting Americans while delivering Economic Impact Payments in record time. The pursuit of those who participate in COVID-19 related scams, intentionally abusing the programs intended to help millions of Americans during these uncertain times, will long remain a significant priority of both the IRS and IRS-CI."
The statement added that criminals are "continuing to use the COVID-19 Economic Impact Payments as cover for schemes to steal personal information and money."
Newsweek has asked for further specific details of scams linked to EIPs.
Scams can be carried out through phishing schemes through emails, texts, letters and web links, with the IRS stating these often utilize key words such as "Corona Virus", "COVID-19" and "stimulus."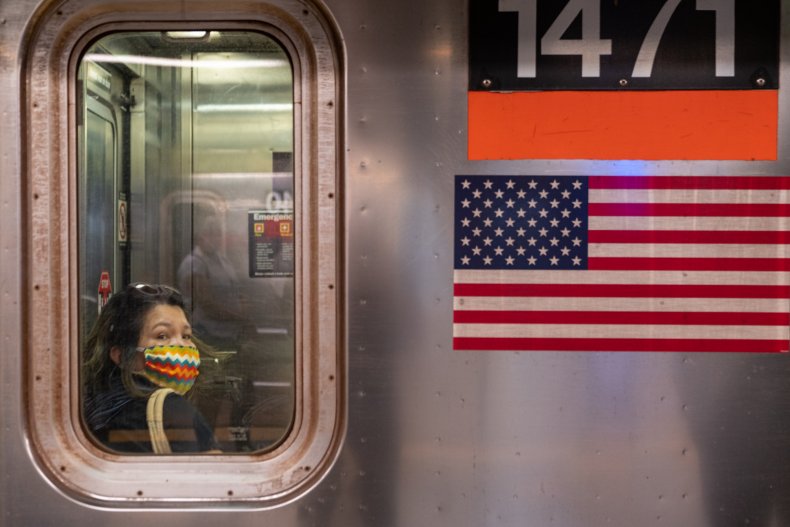 "These schemes are blasted to large numbers of people known by the bad actors in an effort to get personally identifying information or financial account information to include account numbers and passwords. Most of these new schemes are actively playing on the fear and unknown of the virus and the stimulus payments," the statement said.
Concern has also been raised over fraudulent medical offerings amid the pandemic.
The statement added issues such as fake test kits, cures, vaccines and pills.
Websites have also been set up to sell large quantities of medical supplies through fake websites, with the promised goods never being delivered after payment, the IRS said.
Fake charities have also been set up during the outbreak, claiming to be aiding victims of COVID-19. Other fraudulent groups include people posing as working for companies working on a coronavirus vaccine, offering early investment opportunities and promising high returns.
Chief of IRS Criminal Investigation, Don Fort, said: "Criminals try to take advantage of our most vulnerable times and our most vulnerable populations. But because we have seen many of these criminals and schemes before, we know how to find them and we know how to expose them."
Fort added that the IRS-CI is also working with the Joint Chiefs of Global Tax Enforcement to address concerns globally.
COVID-19 related scams can be reported to the National Center for Disaster Fraud (NCDF) by calling 866-720-5721 or via the NCDF Disaster Complaint Form on the Justice Department website.
Fraud or theft in regards to EIPs can also be reported to the Treasury Inspector General for Tax Administration (TIGTA), who can be contacted through the Treasury website. Phishing attempts from people posing as the IRS or a linked organization can be reported to phishing@irs.gov.
Newsweek has contacted the Treasury and the Justice Department for comment.
Scams are not the first issue to be raised surrounding EIPs, with some people having to return wrongly sent payments, while others have thrown away genuine payments in the form of debit cards, having mistaken them for junk mail.
Speculation continues over whether there will be a second round of EIPs.
The House-approved HEROES Act includes such payments among other relief measures, however this has stalled in the Senate, with the GOP-majority calling for pause before another package is approved. They have also insisted the HEROES Act in its current form will not pass the upper chamber of Congress.
Indications would suggest a fourth relief package will come at some point, though it is not guaranteed it will include more payments.
It comes as coronavirus cases continue to rise in the U.S., with more than 1.9 million confirmed cases, according to Johns Hopkins University statistics.
The graphic below, from Statista, shows the worst-hit states.