Stimulus Checks Update: How Much Could You Get in Second Round If New Bill Becomes Law
Americans could see another round of economic impact payments but the amounts this time could be more—or less—depending on an individual's dependents and their citizenship status.
The House of Representatives passed the HEROES Act, the latest stimulus bill in response to the coronavirus outbreak, on Friday. Championed by its supporters as a way to help people impacted by the pandemic, one provision in the bill is economic impact payments, commonly referred to as stimulus checks.
Like in the CARES Act, a $2 trillion stimulus package that passed in March, to receive the full amount of $1,200, an individual must have a modified adjusted gross income of $75,000 or less. In the case of a head of household filing, that income cap increases to $112,500 and is further increased to $150,000 for those filing joint returns. People filing joint returns can receive up to $2,400.
Under the HEROES Act, people are more likely to see an increase in the payment they receive, but it is possible some could see a decrease depending on the number of children they claimed the first time around. It allows a person to receive an additional $1,200 for each dependent, with a cap of three dependents. The CARES Act allowed for an additional payment of $500 but did not cap the number of children that a person could claim.
Under the CARES Act, $500 payments were limited to qualifying children under the Child Tax Credit, according to Senator Chuck Grassley. Among other qualifications, it requires that a person is under 17 years old.
The HEROES Act allows for dependents as defined in section 152 of the Internal Revenue Code of 1986, which includes children as well as other family members. It also allows for students under the age of 24 to be claimed as dependents.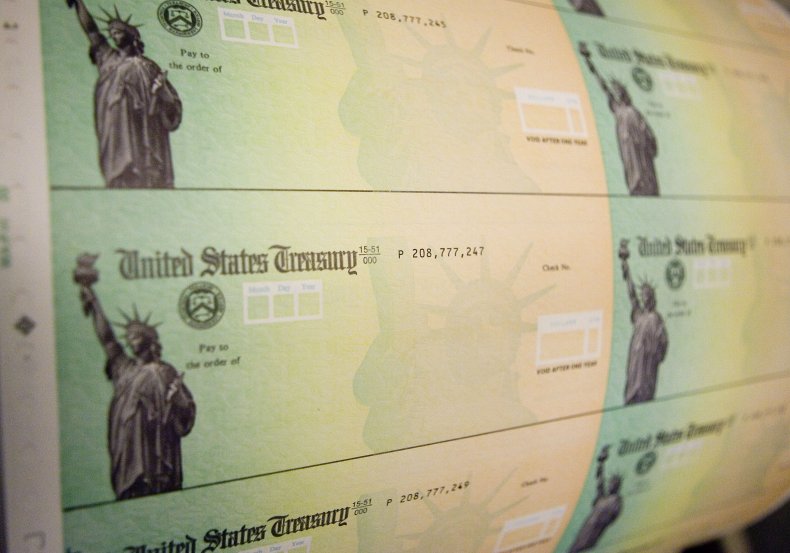 Seeing a second stimulus check hit bank accounts is far from guaranteed. While it narrowly passed the House by 208 votes in favor to 199 against, the bill is facing an uphill battle on Capitol Hill. Some legislators have called for a pause on additional stimulus packages until they can evaluate the full impact of the CARES Act. Others have criticized the bill for including provisions unrelated to the coronavirus pandemic.
Senate Majority Leader Mitch McConnell criticized the legislation for being a "1,800-page seasonal catalog of left-wing oddities" masquerading as a coronavirus relief bill. He targeted provisions in the bill for election security, stimulus checks to undocumented immigrants who weren't eligible under the CARES Act and protection for banks that service marijuana businesses.
Only one Republican, Representative Peter King of New York, voted in favor of the HEROES Act on Friday, and in a Republican-controlled Senate, the bill is unlikely to pass in its current form. It's not on the Senate calendar and if there were to be a vote, Senate Majority Whip John Thune told Politico it wouldn't happen until after Memorial Day.
In its current form, it's unlikely to get a signature from President Donald Trump, who told reporters Wednesday it was "dead on arrival." Still, it's possible that the bill could be used as a "negotiating starting point," as Representative Stephanie Murphy of Florida told Politico. King also noted during an interview with Fox News that his Republican counterparts in the Senate could work with the bill by "stripping out what they believe doesn't belong there."
By May 8, the Internal Revenue Service said it had issued payments from the CARES Act to about 130 million people. Individuals who hadn't received their money had until May 13 to provide direct deposit information before they were forced to receive a paper check, a move that would delay payments.
Those who didn't provide direct deposit information will receive a paper check that the IRS expected to start arriving in late May and June.