Stimulus Deal Could Still Happen Before Election Day If Trump Approves it, Pelosi Says
House Speaker Nancy Pelosi still thinks a bipartisan stimulus deal could come before Election Day, but only if President Donald Trump approves it.
With just 11 days until the election, the window for another coronavirus relief package before November 3 is closing. Pelosi extended her self-imposed deadline to the end of this week, but as of Friday, Democrats and the White House were still unable to reach an agreement.
"The biggest step forward ... in the negotiations is I think they're about to embrace the science in a substantial way," Pelosi said on Friday. "That also addresses the fact that more people in the minority community have died from this COVID-19 than in the white community."
The Democrat expressed optimism that both sides are "working through" these issues while also noting that "we still have some other differences."
"We put pen to paper, we're writing the bill and hopefully we'll be able to resolve it," she said. "We could do that before the election if the president wants to. I think he does. I know we do. But we want this to be a bipartisan bill."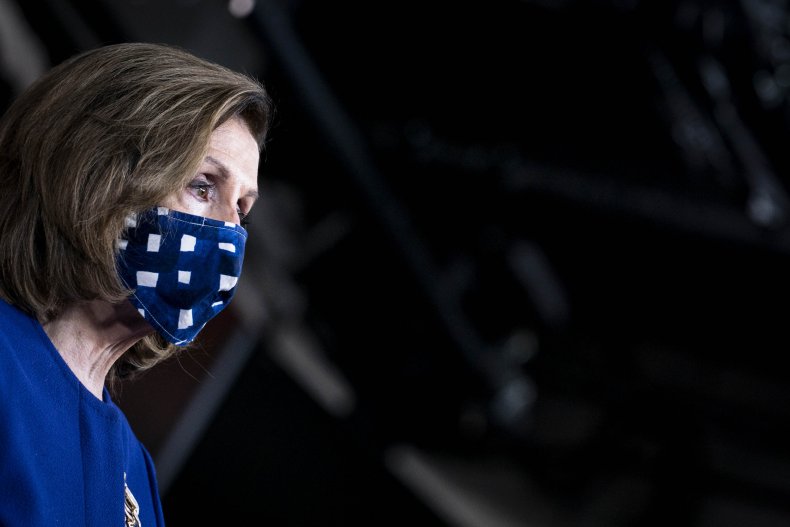 Lawmakers on both sides of the aisle have hinted that the prospect for a deal is narrow. In order for a bill to pass before Election Day, an agreement would have to be struck by the end of tonight and written over the weekend. There's currently no real indication that it would happen.
"It could always be a miracle, but not very many around here," Republican Senate Appropriations Committee Chairman Dick Shelby told reporters on Thursday.
Even Pelosi admitted on Friday that parties still have "miles" to go. "The president is delusional when he says we've turned the corner on this," she said.
The Speaker's remarks come after Trump blamed her for the months-long stimulus deadlock during the final presidential debate on Thursday night. Democratic Presidential Nominee Joe Biden responded by reminding Americans that the House had already passed a stimulus bill that was rejected by Republicans months ago. He also asked the president why he hasn't pressured his "Republican friends" into striking a deal.
Senate Majority Leader Mitch McConnell told Republican colleagues that he had warned the Trump administration against reaching a deal with Pelosi over fears it would divide the GOP before Election Day.
Despite the warning, McConnell on Tuesday committed to giving any stimulus agreement a vote on the Senate floor. But he did not specify whether that vote would happen before the election.
Newsweek reached out to the White House for comment.