Stimulus Deal Unlikely, Most Americans Think, Despite Bipartisan Proposals
The public remains unconvinced a further stimulus package will be signed off by Friday, polling suggests, despite further bipartisan proposals for another round of COVID-19 relief.
While lawmakers look to hash out an agreement ahead of their next recess, nearly nine months on from the CARES Act being signed, most U.S. adults asked in a recent survey doubt this can be done this week.
On December 15, YouGov asked 11,399 respondents the following: "President Donald Trump signed a short-term spending bill to extend government funding by a week to December 18, with the hope of giving lawmakers more time to reach an agreement on COVID-19 relief.
"How likely, if at all, do you think it is that lawmakers will agree on a COVID-19 relief plan by Friday?"
The most common response was not likely at all, with 31 percent. This was followed by 30 percent who said not very likely. Put together, this accounts to some 61 percent of those asked casting doubt on the chances.
Less than one in ten, eight percent, said very likely and 18 percent said somewhat likely.
Previous polling has similarly indicated people are uncertain of Congress' ability to cement such a deal.
Around a fifth (22 percent) of the 6,229 people asked by YouGov on December 2 said they do not think Congress will pass a further package. The most common answer for when people think an agreement will be signed off was after January 2021.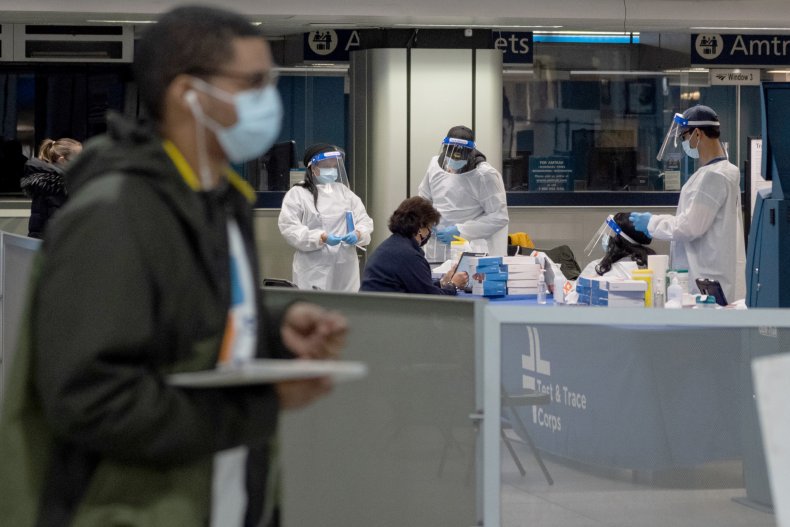 Polling from November also showed people had lost hope of a deal being signed this year, with a similar amount then also thinking this might never happen.
The latest polling comes with a group of bipartisan lawmakers unveiling two bills, accounting for an overall $908 billion spend, related to the COVID-19 pandemic.
These proposals amount to a $748 billion bill focused on points of common ground. This covers issues such as extending federal unemployment support, vaccine distribution funding and further backing for small businesses.
A second bill, worth $160 billion, accounts for key sticking points such as a boost to state and local governments and increased liability protections for organizations amid the pandemic. The state and local funding has been opposed by Republican leadership while the liability protection measures have been questioned by Democrats. Senate Majority Leader Mitch McConnell (R-KY) previously expressed openness to both points being dropped for now and looked at again later in a bid to facilitate a deal.
Another round of stimulus checks is absent from the proposals, despite calls from some lawmakers and bipartisan support for such payments among the public according to previous polling.
House Speaker Nancy Pelosi (D-CA) and Treasury Secretary Steve Mnuchin have continued to discuss a potential further relief package. Pelosi previously suggested the bipartisan proposals could be a starting point for further negotiations in a bid for compromise.
Newsweek has contacted the White House, Pelosi and McConnell for comment on the potential of an agreement being signed off this week.