Stimulus: Dems Push Bill to Make $300 Monthly Checks to Parents Permanent—Will Biden Support It?
House Democrats on Monday introduced a bill that would make the monthly $300 child tax credit expansion in President Joe Biden's $1.9 trillion American Rescue Plan permanent. However, the president doesn't think the legislation could pass the Senate and is unlikely to support it.
The measure was unveiled by Reps. Rosa DeLauro of Connecticut, Susan DelBene of Washington and Ritchie Torres of New York, according to Insider.
In a statement, DeLauro said, "We must use this moment to pass the American Family Act and permanently expand and improve the child tax credit by increasing the benefit to families and providing payments monthly. Children and families must be able to count on this benefit long after the end of this pandemic."
Biden's $1.9 trillion stimulus package, signed into law in March, expanded 2021 child tax credits to $3,000 for each child aged between 6 and 17 and $3,600 for each child under the age of 6.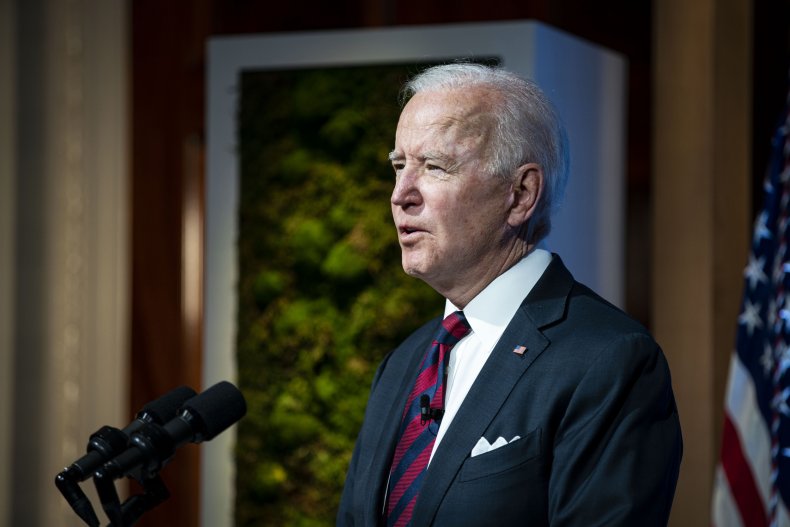 Under the law, the IRS can send the payments as monthly $250 or $300 checks, depending on the age of the child. Single parents earning $75,000 or less and couples earning $150,000 or less are entitled to receive the full amount. The larger figure is reduced for those that earn over the threshold.
Earlier this month, IRS Commissioner Charles Rettig said that administrators were on track to begin issuing the checks in July.
Last Tuesday, Democratic Rep. Teresa Leger Fernandez of New Mexico said Biden disparaged calls to make the extended tax credit permanent in a meeting with lawmakers from the Congressional Hispanic Caucus.
"He said, 'I'd love to do it permanent, but I'm not sure that I can get that through the Senate," Leger Fernandez said, according to the Wall Street Journal. "You could tell he was interested in making it permanent, that was the back and forth on that."
Democrats used a budget process called reconciliation to pass the latest stimulus bill through Congress without GOP support. But the process can only be used once every fiscal year. With vaccines being rolled out, it's unlikely that the Biden administration would want to use reconciliation when it becomes available after October 1 for further stimulus measures.
Three unnamed sources briefed on Biden's American Families Plan recently told the Washington Post that the upcoming proposal will extend child tax credits until 2025. But the sources also warned that the plan could change before its release to the public.
Newsweek reached out to the White House for comment. This story will be updated with any response.