AOC, Progressives Signal They'll Block Stimulus Without Second Check
As congressional leaders insisted they were making progress on a deal to fund the government and provide coronavirus relief, progressives have hinted that they would block any stimulus deal that did not include direct payments to Americans.
Lawmakers have until Friday to pass a bill to fund the government to avoid a shutdown going into the holidays amid a push to attach some coronavirus relief to a $908 billion proposal.
On Tuesday, House Minority Leader Kevin McCarthy (R-Calif.) said a deal was "close" while Senate Majority Leader Mitch McConnell told reporters he was "optimistic" one was imminent.
But the Congressional Progressive Caucus [CPC] said that any deal lawmakers struck had to include enhanced unemployment insurance and direct cash payments because "families across the nation are screaming for help."
"Congress must respond at the scale necessary and ensure that we get direct relief to people across our country", it said in a statement.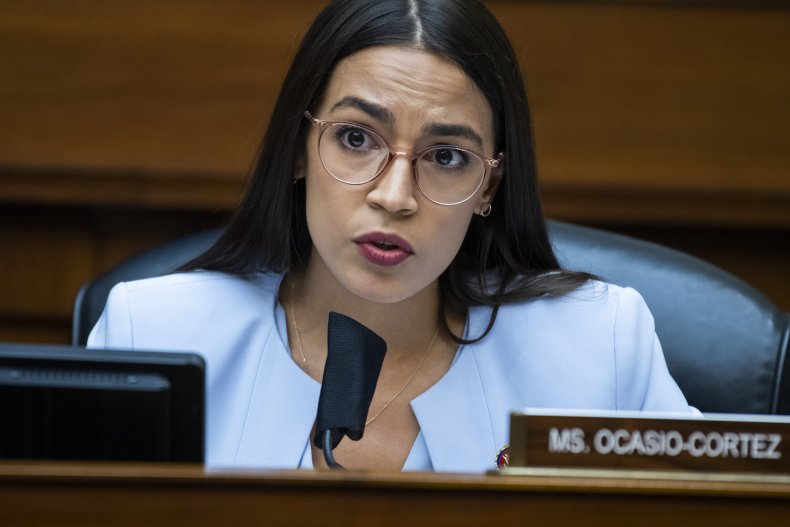 "That is why the Progressive Caucus is united in our position; any package must include direct survival checks and enhanced unemployment assistance, the two most effective ways to get money directly to people," added the statement.
In a letter sent to Congressional leaders last Saturday, the CPC had said a relief package should include direct payments of at least $2,000 for all working individuals and families.
It also demanded enhanced unemployment benefits for a minimum of six months, housing and homelessness assistance, expanded SNAP benefits, and more money for state and local aid.
Signalling what could be a deal breaker for the group, New York representative Alexandria Ocasio-Cortez described direct payments as a "red line."
"I will not vote for a COVID package that doesn't include survival payments and unemployment relief for the American people," she tweeted.
"Sick + tired of Mitch McConnell & the GOP playing games with peoples' lives for corporate handouts. It ends here," she added. In a follow-up tweet, she wrote: "If Congress needs to spend Christmas on the House floor, so be it."
Co-chair of the group, Representative Pramila Jayapal, (D-Wash.) tweeted that the progressive caucus is "united in our position: any COVID relief package MUST include survival checks and enhanced unemployment assistance."
Her message was shared by CPC co-chair, Mark Pocan (D-Wis.) who tweeted: "The American people don't need liability shields for crooked corporations. They need survival checks NOW."
The CPC has sent out a whip notice to gauge how many of the roughly 100-strong group would be willing to oppose a relief deal that did not include stimulus checks, with responses due back by noon Wednesday, Politico reported. Newsweek has contacted the CPC for comment.