Without Unemployment Extension, Millions of Jobless Households Face August Bills Crisis
Without additional funding, millions of unemployed Americans are staring down the barrel of financial insolvency by the end of August, according to a stark new analysis.
Workers who were laid off or placed on temporary leave since the onset of the coronavirus pandemic have seen their personal finances deteriorate in July, per the analysis by pollster Morning Consult, citing three of its recent surveys.
Without income from work or the now-expired $600 boost to unemployment insurance, 5.4 million unemployed Americans will run out of money to pay for things like rent, auto payments, credit cards, health insurance, food, and clothing by the end of this month.
By the end of September, a further 9.2 million Americans will face the same fate.
In July, 29 percent of unemployed or furloughed workers lacked adequate savings to pay for their basic living expenses for the month, up from 16 percent in June. The same poll of 2,200 adults in June had shown improved finances for laid off and furloughed workers.
Many were taking advantage of the Coronavirus Aid, Relief, and Economic Security (CARES) Act, with rent deferral and mortgage forbearance driving down monthly expenses. A $600 extension to unemployment benefit also helped.
These benefits expired on July 31, and many of the protections for renters and borrowers have expired or are set to do so shortly.
Layoffs continue to be announced every day. The analysis does not address the finances of those likely to suffer a loss of employment in the coming weeks. But household finances are likely to meaningfully weaken as more workers lose their jobs.
These numbers come as negotiations over another round of coronavirus support stall in Congress. The next round of economic impact payments is likely to largely resemble the first payments, but lawmakers have met an impasse on key terms.
Moreover, there has been little movement on the issue of extending unemployment insurance. Democrats want to maintain the $600 increase while Republicans are pushing for a lower figure, fearful of disincentivizing the return to work as the economy struggles.
The two sides also remain divided on liability protections and school funding. Lawmakers and the White House only have days to come to an agreement before senators are scheduled to leave Washington, D.C for recess.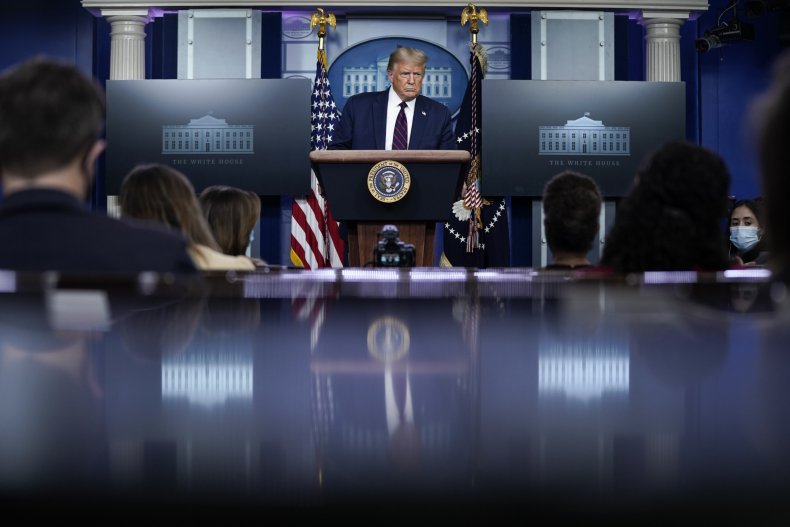 Treasury Secretary Steve Mnuchin told reporters on Sunday that President Donald Trump supports the "exact same amount" for stimulus checks, indicating another round of $1,200 payments to individuals.
But Mnuchin also noted there are "minor changes" that allow additional people to "get it." And, Democrats agree on that aspect of a forthcoming bill, according to Mnuchin.
Under the CARES Act, income caps to receive a full stimulus check for individuals were $75,000 and $150,000 respectively for individuals and joint filers. An additional $500 was allocated for eligible dependent children under 17 years of age.
Even if the two sides were able to come to an agreement before the Senate is set to leave town this weekend, it's likely a vote would take place next week, meaning they'll have to delay the recess, Bloomberg reported. These delays leave many in limbo.