Stingrays Attack 176 Swimmers in One Day on California Beach: 'It Felt like Something Bit Through the Top of My Foot'
A record number of swimmers attracted to the warmer than usual October temperatures at a major beach in Orange County, California, were injured by stingrays last weekend.
Officials at Huntington Beach say that 176 people who went out too far at low tide on Saturday got stung by the sea creatures.
Lifeguards treated injured swimmers by soaking deep puncture wounds on the foot to relieve the pain which can be intense, KTLA reported.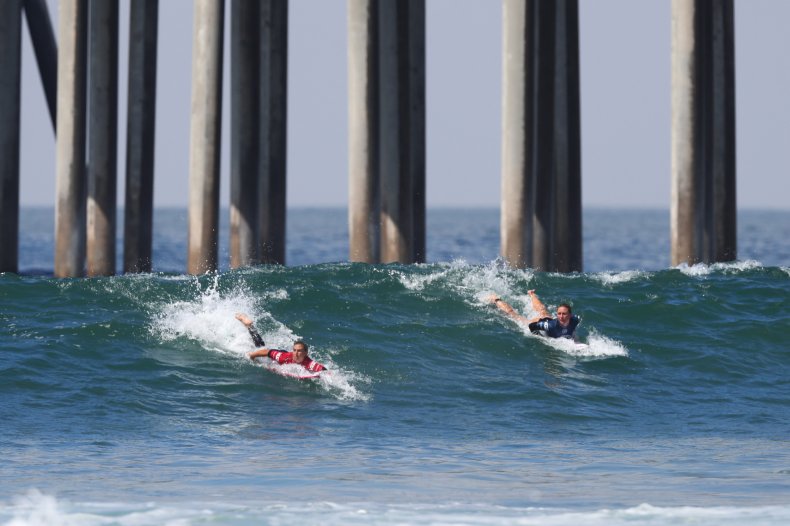 A fever of stingrays congregate in warm shallow coastal waters and are usually buried in the sand, making them difficult to spot.
Eric Dieterman from the marine safety division of the Huntington Beach Fire Department said: "We get out a pretty aggressive public safety campaign... advising folks to stay out of water if possible," he said.
Aaron Newman described how he got stung on Saturday, writing on Facebook: "It felt like something bit through the top of my foot."
"I ran out of the water to the lifeguard stand & got a bag of warm water to soak my foot in. I walked home in pain, showered & continued to soak my foot in a bucket of hot water for a couple of hours until the pain subsided. Now I know why they're called STINGrays and getting stung is no joke!!"
Lee Perkins, said he brushed against a stingray and felt its tail puncture him two weeks ago, leaving him with an injury that developed into an infection.
"It's definitely a searing nerve pain and it's pretty intense," Perkins said, according to the Los Angeles Times.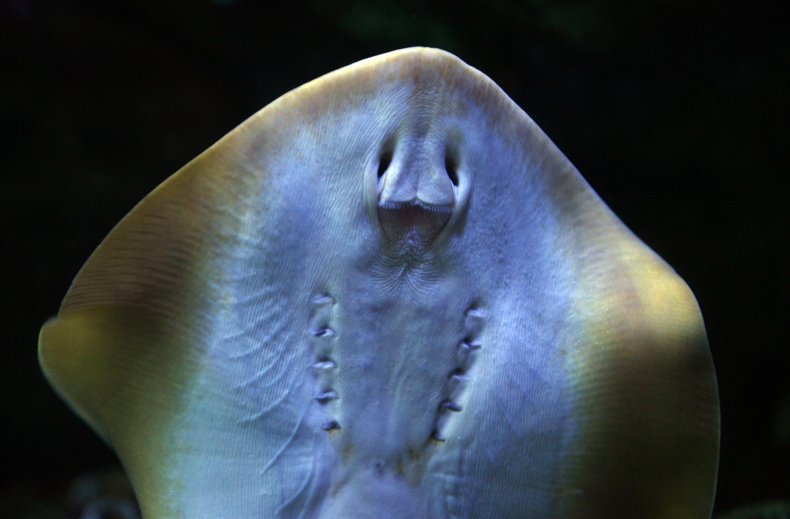 By Sunday, the water at Huntington beach had cooled and there were far fewer reports of stingray injuries.
However back in September, hundreds of people were stung there over Labor Day weekend—more than three times the number cases of the previous year, ABC 7 reported.
Josh Raymond, a California State Parks lifeguard, described the beach as the natural habitat of the creature which was attracted to the increasing water temperatures.
Lifeguards advise people to slide slide your feet when you are in the water to warn the animals of your approach.
"They're not swimming around looking to sting people, per se.
"It's just where they live and that's where they are and if you step on one, they're gonna kind of lash back and say, 'Hey get out of here,'" Raymond told ABC 7 in September.
Lifeguards treat stings by putting the victims' foot in a bag of hot water to help break up the toxin.
Huntington Beach Marine Safety Lt. Claude Panis told the Eastbay Times: "We've been dealing with this increase now three to four years. We started using the bags so we could treat people and not have to put them in the rooms, which have gotten too cramped."