Stirring Ethiopian Movie 'Difret' Tells Story of Landmark Child Marriage Case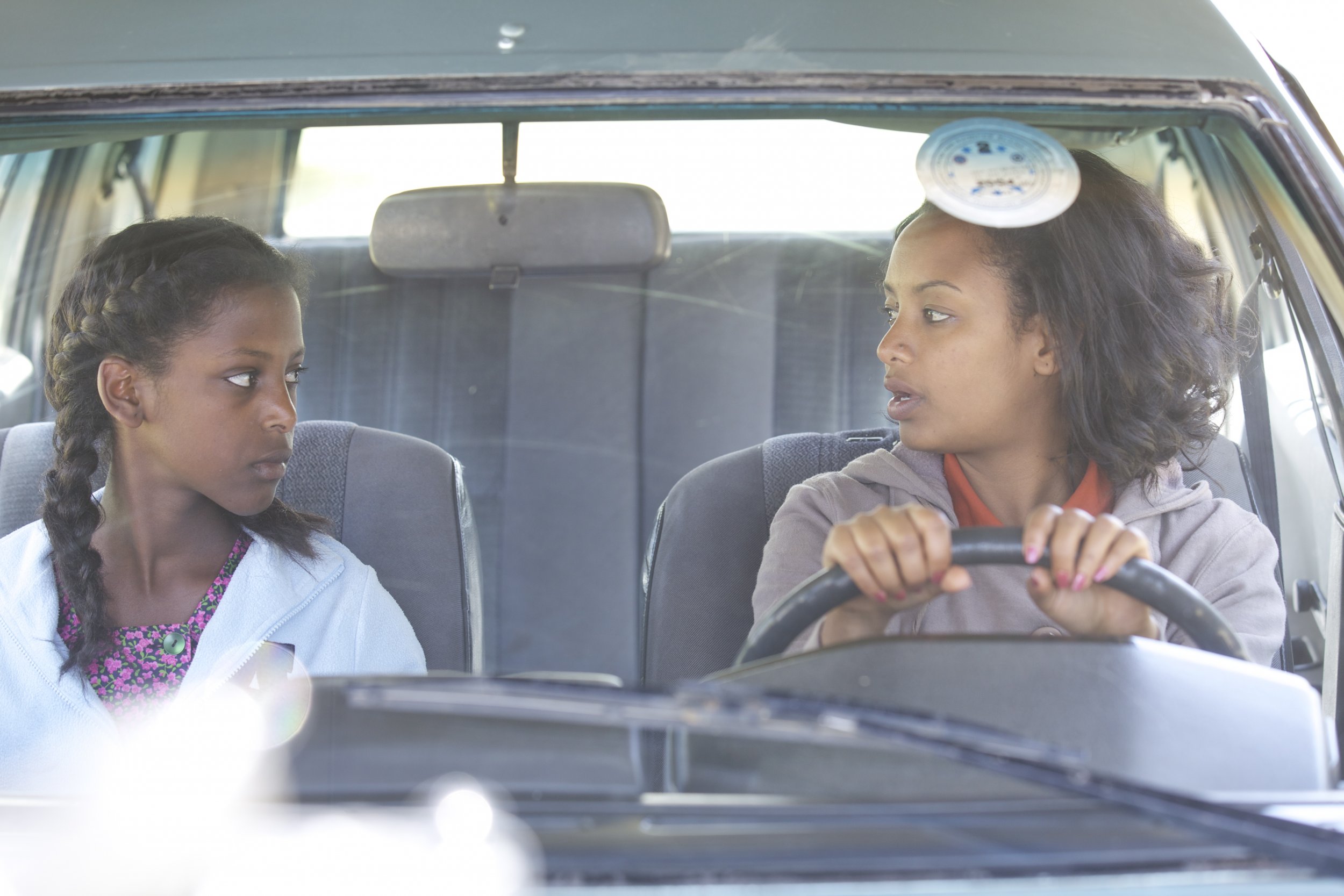 In 1996, Hirut, a 14-year-old student in rural Ethiopia, runs carefree through the countryside after being commended on her school performance by a teacher.
Moments later, she's swept up by a group of men on horseback, another victim on telefa, or the Ethiopian tradition of abducting girls for marriage. She is beaten and raped by the Tadele, the man who would be her husband. She manages to escape from her captors, taking one of their guns with her. The men chase her and she threatens to shoot, before pulling the trigger and killing her attacker.
In Difret, a new film exploring a landmark legal case—based on the true story of Aberash Bekele—that led to abduction for marriage becoming illegal in Ethiopia, the devastating effects of the practice, and the troubling, deep-rooted sense of tradition it conjures, are laid bare. Despite the legal age of marriage being 18, child marriage still exists in Ethiopia: Between 2002 and 2012, more than 16 percent of girls were married by age 15 and 40 percent were married by 18, according to UNICEF, the U.N. children's agency.
"It takes a while for cultures to change," Mehret Mandefro, the film's producer and president of Truth Aid, tells Newsweek. "In the case of Ethiopia, abduction was outlawed and had been illegal since [the 1950s], but it wasn't enforced."
The word difret translates into "courage" and "the act of being violated" in Ethiopia's Amharic language, an apt double-meaning for the film, says Mandefro. Difret, which won an Audience Award at the Sundance Film Festival last year, has an 85 percent rating on movie review website Rotten Tomatoes, indicating that it has been well-received so far.
The tension between rural and city life forms a thread through Difret. Villagers believe Hirut—played by first-time actress Tizita Hagere—should be killed for her actions, and her mother blames the fact that she went to school instead of staying at home. During an informal customary court held in the village, local men maintain that abducting wives is part of their tradition. Instead of sentencing her to death, the court orders Hirut's exile from village.
Later in the film, Tadele's best man says that "men abduct when they fall in love."
Bekele's case did bring about change by closing loopholes in the law and making abduction for marriage illegal and punishable with five years in prison. But it remains "all too prevalent" in some parts of the country, particularly the south, says Mandefro. Bekele's story rocked Ethiopia in the 1990s because she was openly defying deep-seated cultural norms, says Meaza Ashenafi, her real-life lawyer, who is portrayed in the film by Meron Getnet.
"Predominantly the view, especially in rural areas, was, 'Why is this happening?' or 'Why is she doing that?' because it's our culture," says Ashenafi.
Zeresenay Berhane Mehari, the film's director, says the tradition of abduction and child marriage was something he had grown accustomed to while growing up in Addis Ababa. When Bekele was on trial, Ethiopians asked themselves a lot of questions.
"Is this really what we want to do, is that a culture that we want to challenge?" says Mehari. "You have a whole country as an audience and as a participant [in the national conversation]."
While gender equality has improved in Ethiopia since the the case, mainly by increasing access to education and women's representation in parliament, there are still issues.
"Every girl carries a much heavier burden than a rifle around here," Ashenafi's character says in the film.
The trailer for Difret was screened last month at the Department of State, where the filmmakers delivered a petition on behalf of Bekele calling for the U.S. government to put forward a strategy to end child marriage. The petition has received 145,113 signatures since it was launched six months ago, exceeding its goal of 100,000 signatures. Mandefro says child marriage is not just an issue in Ethiopia, recalling a recent article in The New York Times that discusses America's little-known problem with child marriage and the thousands of children who have been married in New York and New Jersey over the past several decades.
The positive reaction to the film in the U.S., the U.K. and Addis Ababa has helped Bekele, who fled the country after her trial finished. Ethiopia has also committed to ending child marriage by 2025.
"Seeing the reaction to the film has been eye-opening for [Bekele], the way it's been embraced all around the world," said Mandefro. "She's had a lot of time to think about her own life."
The actress and humanitarian Angelina Jolie is an executive producer of the film, which opened at Lincoln Plaza in New York on Friday.