Why Are Stocks Crashing? Deepening Bear Market Could Last 6 Months, Bank of America Chief Says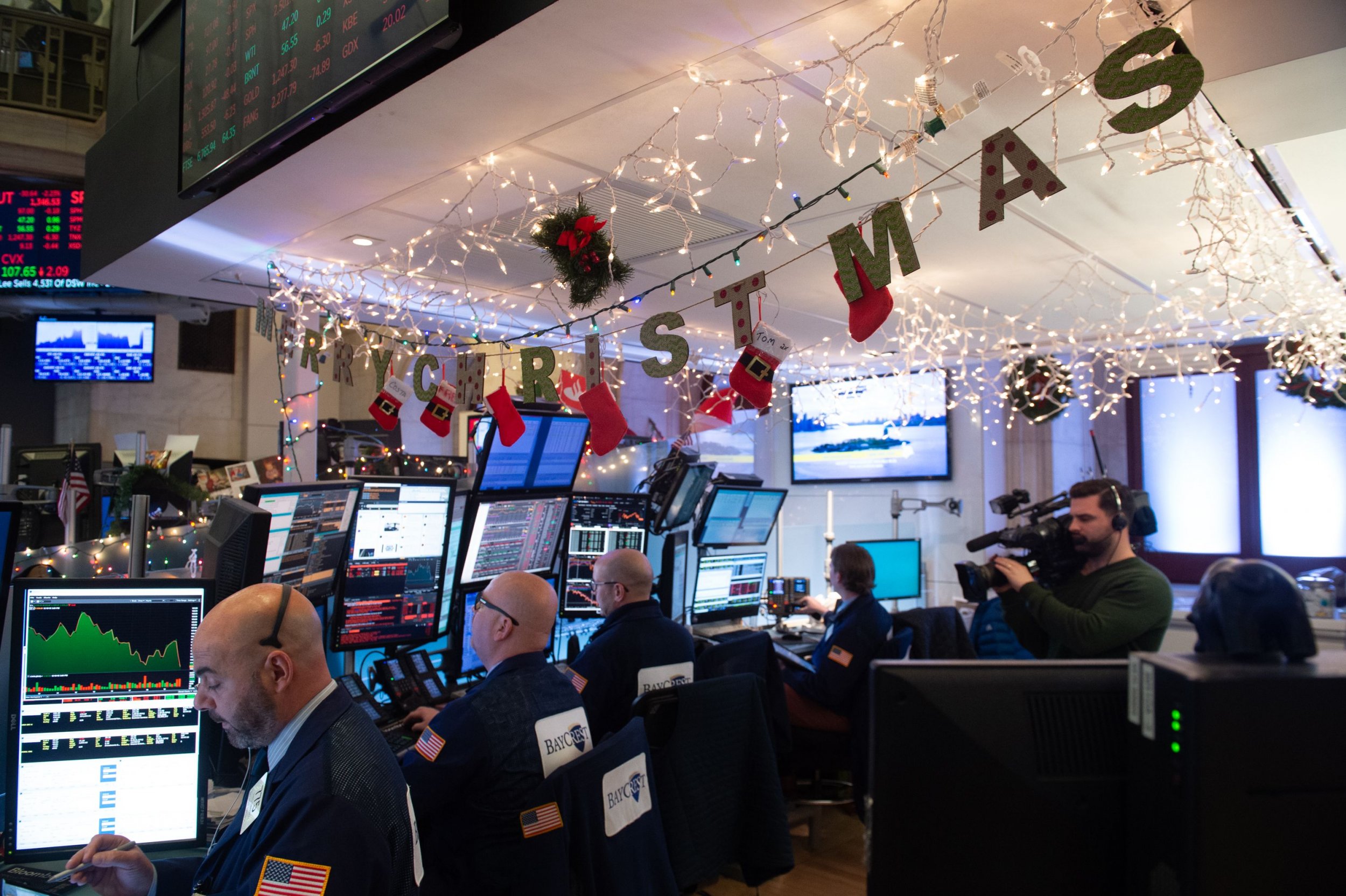 Top banking strategists declared a bear market and pointed to a more than 20 percent decline in Standard & Poor's 500 index since its all-time highs on September 21. The S&P index joins the Dow on track to have its worst years in more than a decade.
Stephen Suttmeier, chief equity technical strategist at Bank of America-Merrill Lynch, produced two S&P 500 charts on CNBC suggesting an increasingly deepening correction and evidence stocks were under a bear market. On Monday, the Dow dropped more than 650 points to below 22,000, and the S&P fell 65 points, or 2.7 percent, by the market's 1 p.m. E.T. early close Monday. The U.S. stock market nosedive is the single worst day of trading on Christmas Eve ever.
The S&P 500 has fallen 20.06 percent from its September highs. Wall Street firms and analysts traditionally dub declines of more than 20 percent from recent highs as bear markets. Both the S&P and Dow Jones markets began falling off around October 3, and Suttmeier is among the analysts predicting this could remain the case for another six months.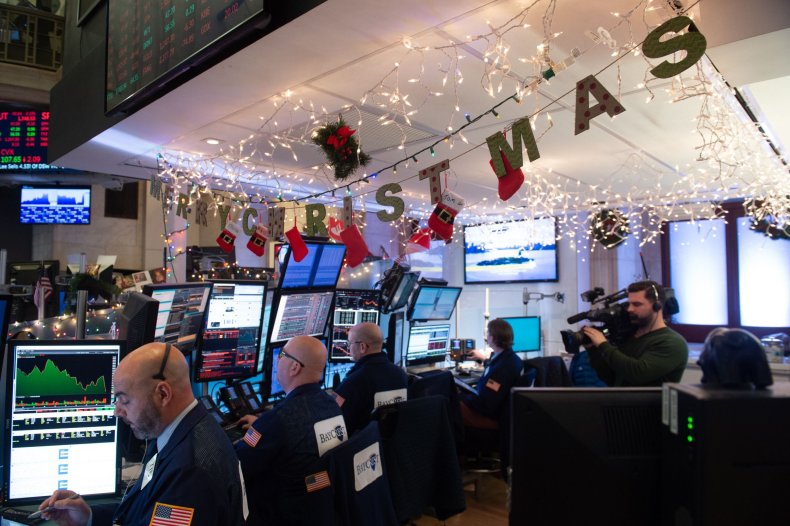 All eleven sectors of the S&P 500 are negative for the month of December, and the Nasdaq's bear market plunge has continued its plunge as it sits more than 20 percent under August's record highs.
"We do think the equity markets are set up to continue this cyclical bear market—or bear market, just call it what it is—and correct further, a deeper retracement," Suttmeier told CNBC. He noted it could be a less concerning cyclical bear market, calling it "garden-variety" and not as bad as some recently massive drawdowns.
Treasury Secretary Steven Mnuchin made calls to the heads of the six largest U.S. banks to reassure them and downplay the market's recent volatility.
Mnuchin's boss, President Donald Trump, took a less subtle approach in addressing the stock market decline, placing the blame squarely on the U.S. Federal Reserve. In a Monday tweet, Trump used a golf simile to illustrate how the Fed is out of touch with the current market.
"The only problem our economy has is the Fed. They don't have a feel for the Market, they don't understand necessary Trade Wars or Strong Dollars or even Democrat Shutdowns over Borders. The Fed is like a powerful golfer who can't score because he has no touch - he can't putt!" Trump tweeted Monday morning.