Is the Stock Market Open on New Year's Day?
"Money never sleeps," as the famous saying goes, but that doesn't mean stock markets are open 24/7.
Regular hours for the New York Stock Exchange (NYSE) and the Nasdaq stretch from 9.30 a.m. to 4 p.m. ET from Monday to Friday, meaning the markets close over the weekends.
They also observe several holidays over the year, such as Thanksgiving and Christmas. On some holidays, or the days immediately before and after them, stock markets stay open, while bond markets may close or curtail their hours of business.
On very rare occasions, the markets may also close for national days of mourning, like in 2018 as a mark of respect following the death of President George H.W. Bush.
If a given holiday happens to take place on a Saturday, then the Friday before it typically becomes a stock market holiday, while markets usually close on the following Monday if the holiday lands on a Sunday.
Will the Stock Market Be Open on New Year's Day, 2022?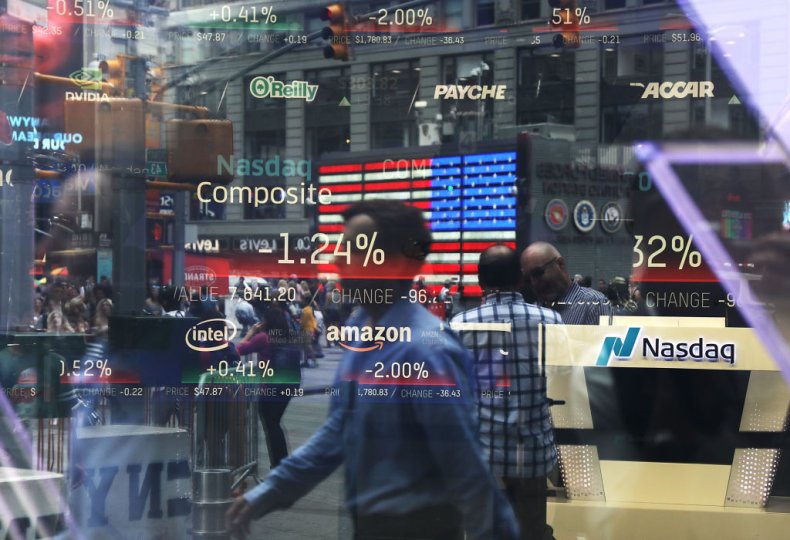 The dawn of a new year was one of the first four holidays enshrined in U.S. law, along with Independence Day, Christmas Day and Thanksgiving.
All markets will be shut on News Year's Day anyway, as January 1, 2022, falls on a Saturday. While Stock markets will observe regular opening hours on Friday, December 31, 2021, bond markets will close their doors early, at 2 p.m. The exchanges are operating normal hours on Monday, January 3.
Tony Battista, of financial network TastyTrade, believes markets such as the New York Stock Exchange, should start embracing after-hours trading, commonly known as 24/5. That would mean people could trade selected securities 24 hours a day on five days every week.
He told Newsweek: "If you want to truly remove angst and show leadership, it is long overdue that the NYSE steps up and drops the three-day limit for breaks and goes to 24/5 trading.
"Computers changed the old open outcry system, and now combined with new products like Cryptocurrencies and NFT's, it is time the NYSE shows the world who the leader is before someone else does.
"Markets are constantly moving and evolving to meet the public's demand, and so should the NYSE. A new paradigm is brewing."
Stock Market 2022 Holidays
New Year's Day - Saturday, January 1
Martin Luther King, Jr. Day — Monday, January 17
Washington's Birthday — Monday, February 21
Good Friday — Friday, April 15
Memorial Day — Monday, May 30
Juneteenth National Independence Day — Monday, June 20
Independence Day — Monday, July 4
Labor Day — Monday, September 5
Thanksgiving Day — Thursday, November 24 (closing early at 1 p.m)
Christmas Day — Monday, December 26