The Stockholm Suburb Which Has Become a Mini-Middle East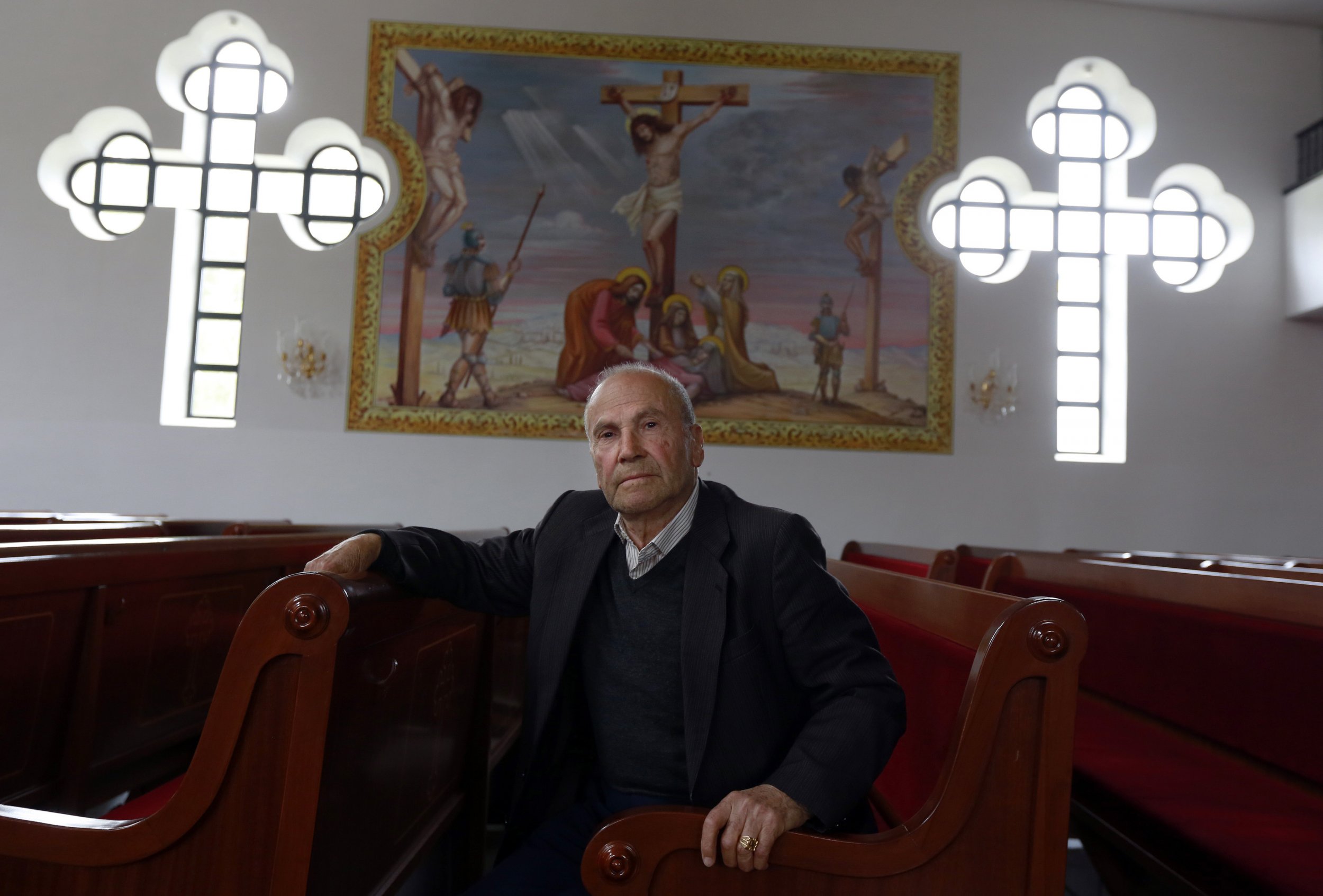 These days, Ninous Toma runs an exceedingly busy operation, each week receiving more members along with their families. He's president of the youth division at Assyriska FF, a leading Swedish football club, and most of the young new players have recently arrived from Syria. "While the kids play, the parents use the time to ask each other about how things work here in Sweden", he reports. "And we try to help some of the kids who're traumatised."
Traumatised kids, a bustling football club named Assyriska (Assyrian, a Christian minority in Syria, Iraq and Turkey): this is Södertälje, the Stockholm suburb that has become a mirror of the Middle East as persecuted minorities flee their homes. Since 2003, this city of now 91,000 residents has welcomed more than 8,000 refugees, mostly from Iraq and Syria. This year alone some 1,200 refugees - 90% of them Syrians - have arrived here. Because Swedish law allows refugees to choose where to settle, thousands of Middle Eastern Christians opt for Södertälje, for the past several decades home to a small but growing community Middle Eastern Christian community.
And since Sweden's pioneering 2013 law that grants permanent residence to all Syrian asylum seekers, Syrians have quickly become the country's largest refugee group. During the first quarter of this year, 3,475 Syrians applied for aslym in Sweden, followed by 1,139 Somalis and 884 Kosovars. "The continuing war in Syria has developed into the largest refugee disaster of modern times", says Pierre Karatzian, a spokesman for the Swedish Migration Board. "We estimate that 80,000-105,000 individuals will apply for asylum in Sweden this year, of whom we estimate 37,000 will be from Syria."
The flood of new arrivals has cemented Södertälje's status as a mini-Middle East, with Levantine churches (the city has four Middle Eastern bishops), clubs and companies now dotting the streetscape. But for all their confessed sympathy for the refugees' plight, local Swedes are voting with their feet. In three municipal schools, 90% of children now come from immigrant families. Indeed, immigrant old-timers tell Newsweek that families like them now move their children from municipal to private schools – free, thanks to Sweden's school voucher system – because of the large number of refugee children in municipal schools. "Lots of kids in Södertälje don't learn Swedish because they never get a chance to use the language", laments Mayor Boel Godner.
So for now, many parents bring their children to Assyriska for a chance to hone their Swedish along with their football skills. "It would be great if we could hire a social worker for the traumatised kids", says Toma, himself a Syrian immigrant who arrived in Sweden 25 years ago. And the young players' football skills? Rather rudimentary, Toma judges: "They just like to dribble."
Now a de facto cultural facilitator and psychologist as well as a football manager, Toma has even introduced a new athletic concept: the educational football team for newly arrived teenage refugees. "We lost all our games last year", he reports. "But winning is not the point. The point is teaching them how things work here in Sweden: everybody gets a shot, you don't argue with the referee, you thank your opponents, you wear shin guards." In a sad indictment of the Syrian conflict, Assyriska's youth boom is set to continue for a long time.