Vehicle Attacks in Europe: A Timeline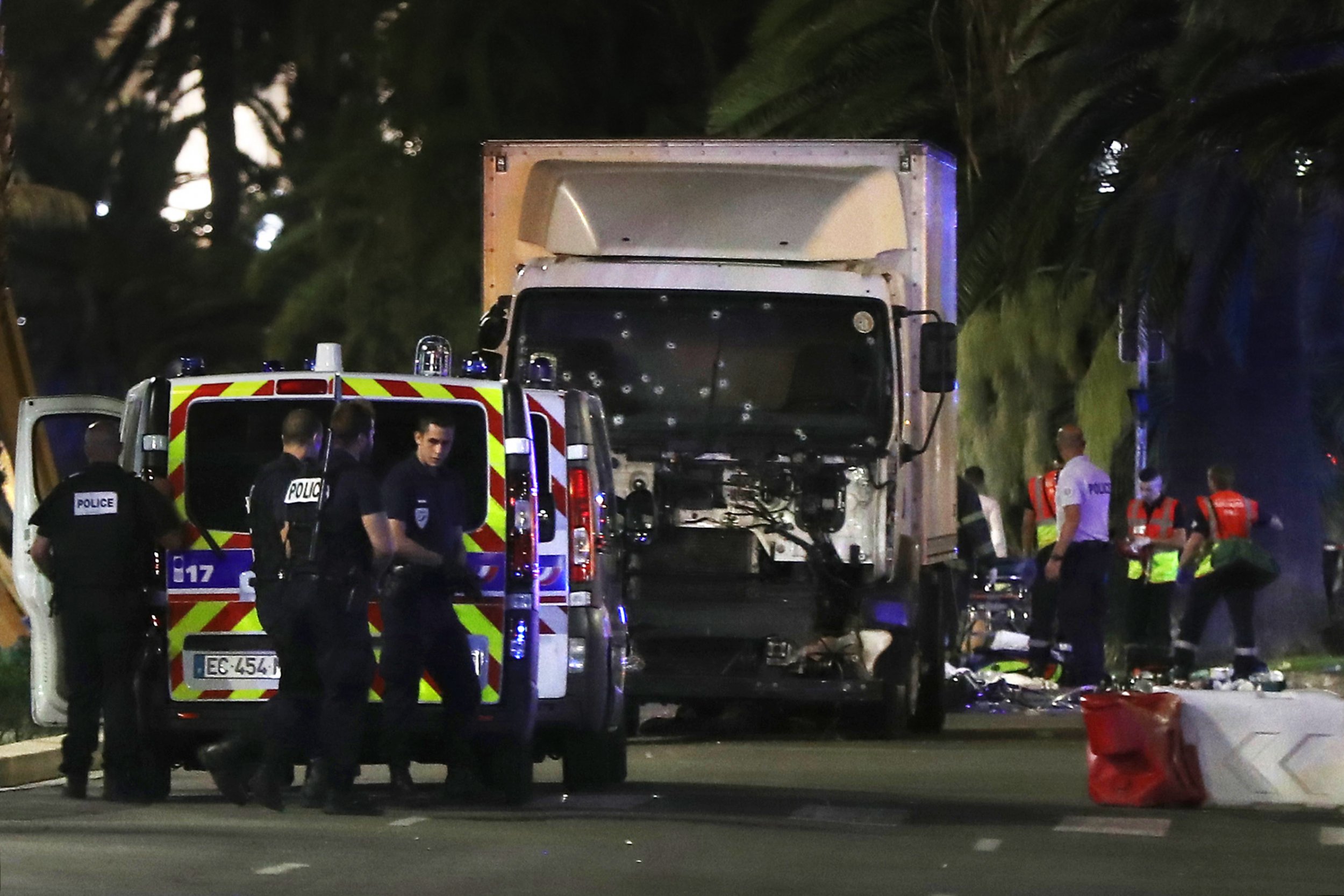 A hijacked truck plowed into a department store in central Stockholm on Friday, killing at least three people and injuring several others.
Swedish Prime Minister Stefan Lofven confirmed the incident on Drottninggatan Street, calling it an "act of terror."
Nina Odermalm Schei, spokesperson for the Swedish security service, known as the Sakherhetspolisen, confirmed to Newsweek that authorities are still searching for the perpetrator.
"We are calling it an attack, we are not thinking it was an accident," she says. "We are working very hard to find out who is behind this attack."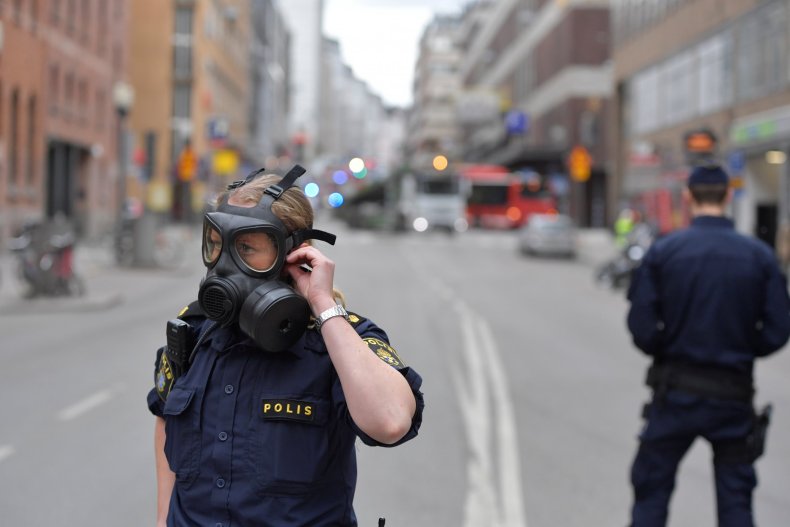 No group has claimed responsibility for Friday's attack in the Swedish capital but the incident comes after three attacks involving vehicles across Europe over the past nine months, all claimed by the Islamic State militant group (ISIS).
Experts predict that Europe will continue to face more vehicle attacks because of the ease with which they can be carried out. After Friday's truck attack, security services will once again reflect on how they can prevent attacks that make use of legal, everyday objects.
Newsweek takes a look at the vehicle attacks Europe has witnessed over the past nine months.
Nice (July 2016)
Tunisian national Mohamed Bouhlel plowed a 19-ton truck into revellers celebrating the Bastille Day holiday on July 14, 2016, as they watched fireworks on the French Riviera city's Promenade des Anglais. Bouhlel killed 86 people—the deadliest-ever vehicle attack on European soil. Armed police shot and killed him when he fired out of the cab of his vehicle.
Bouhlel, who had rented the truck, had a previous history of violence and authorities said he became radicalized only weeks before the attack.
ISIS later claimed responsibility for the attack and French President François Hollande extended the country's state of emergency, which he declared after the November 2015 Paris attacks, when an ISIS cell killed 130 people in the French capital.
Read more: Truck drives into pedestrians on Stockholm street
Berlin (December 2016)
On December 19, 2016, Tunisian national Anis Amri drove a truck into a Christmas market in central Berlin, killing 12 people. He had stolen the truck from a Polish national he had shot dead.
A manhunt lasted for four days after the attack, until Italian police shot Amri dead in a Milan suburb. Amri had traveled to Italy from Germany, across the Netherlands, Belgium and France. ISIS later claimed the attack, releasing a video of Amri pledging allegiance to the group's caliph Abu Bakr al-Baghdadi on a Berlin bridge.
After arriving in Germany from Italy, Amri developed links to a radical imam known as Abu Walaa, dubbed the "preacher without a face," and Walaa's ultra-conservative Salafist network in Germany.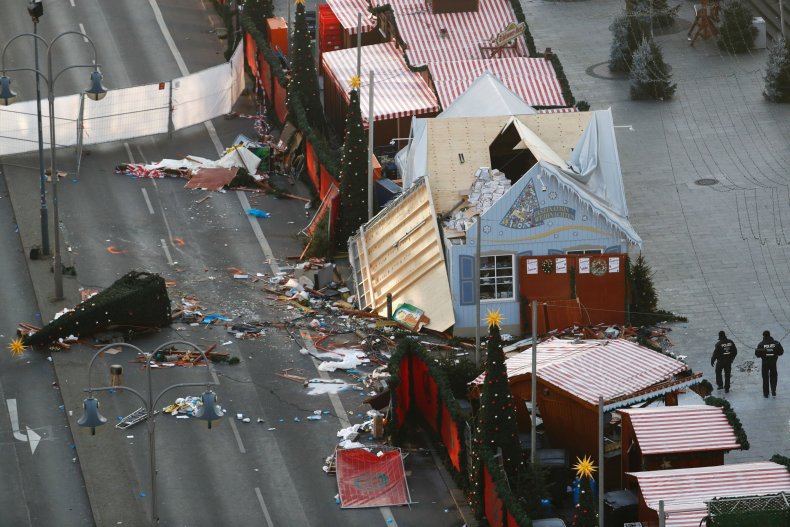 London (March 2017)
On March 22, a year after the ISIS-claimed Brussels bombings, Khalid Masood rammed a Hyundai i40 into civilians on Westminster Bridge in the heart of London, killing five people. He then exited the vehicle and murdered a policeman with a knife. Armed police then shot him dead.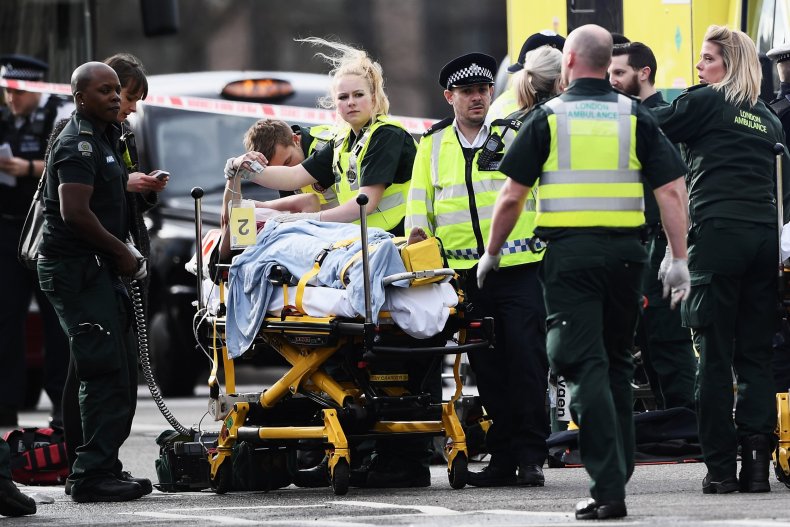 British PM Theresa May said the attacker, a British citizen, was known to security services and had been influenced by "international terrorism." The following day, ISIS claimed the attack. Masood, who held an extensive criminal record, had rented the car in the West Midlands.
Stockholm (April 2017)
On April 7, an unknown attacker plowed a truck into pedestrians at the Ahlens department store on a central Stockholm street, killing at least three people, according to police. The driver had hijacked the vehicle, which belonged to Swedish brewery Spendrups, earlier in the day.
Footage from the scene showed scenes of panic, with pedestrians running through the Swedish capital. The attacker remains on the loose, forcing the city's main central train station and its subway system to close on Friday. Swedish police showed a picture of a suspect, wearing a jacket with a dark hood and dark trousers, at a press conference on Friday, taken on CCTV close to the time of the attack.
It comes after a failed suicide bomb plot in the city in December 2010, when an Iraqi-born Swede who had been living in the city blew himself up.
London (June 2017)
On June 3, a three-man cell inspired by ISIS plowed into pedestrians with a van on London Bridge, before exiting and stabbing passersby in the popular Borough Market area, killing eight people. Police shot all three attackers, all who lived in east London, dead. ISIS claimed the attack a day later.
London (June 2017)
Near Finsbury Park Mosque in north London, a man with far-right sympathies ran his van into Muslim worshippers during the Islamic holy month of Ramadan. The attack killed one person and injured several more. Members of the Muslim community performed a citizen's arrest and police eventually charged the attacker with murder.
Barcelona (August 2017)
A white van rammed into pedestrians on Barcelona's famous Las Ramblas street, causing deaths and injuries, police said. The motive of the attack remains unknown and authorities are conducting a manhunt for the driver of the van. Police have said they are treating the incident as a "terrorist attack." No group has claimed responsibility for the assault.