Stocks Flat After Yellen Indicates Coming Interest Rate Hike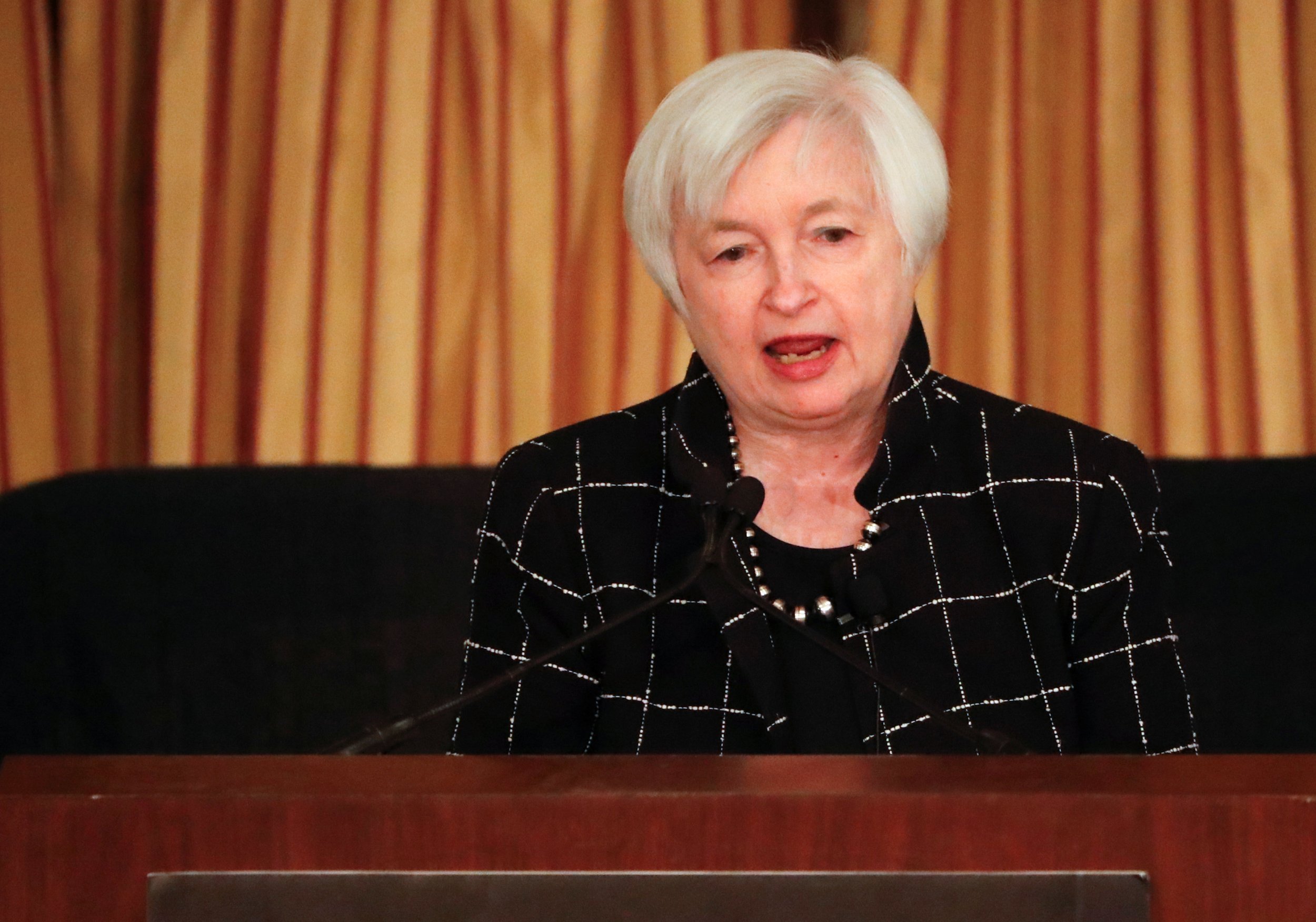 U.S. stocks were little changed on Friday after Federal Reserve Chair Janet Yellen said an interest rate hike would be appropriate this month if economic data holds up.
"At our meeting later this month, the committee will evaluate whether employment and inflation are continuing to evolve in line with our expectations, in which case a further adjustment of the federal funds rate would likely be appropriate," Yellen said in prepared remarks to a business luncheon in Chicago.
Yellen also said rates are likely to rise faster this year, as the economy for the first time in her tenure appears clear of any imminent hurdles at home or abroad.
"Based on the prepared statements, Chair Yellen will endorse a rate hike in March unless next week's employment situation report is just miserable," said Brian Jacobsen, chief portfolio strategist at Wells Fargo Funds Management in Menomonee Falls, Wisconsin.
"Because a terrible payrolls report is highly unlikely, a rate hike isn't just baked into the cake, the cake is practically decorated and ready to have the candles lit."
The Labor Department is scheduled to release its monthly non-farm payrolls report on March 10.
Traders have priced in a 76 percent chance of a hike during the March 14-15 policy-setting meeting, according to Thomson Reuters data. Those chances were roughly 30 percent at the start of the week.
An unusually large number of Fed officials, including those typically dovish on rates, appeared this week to stoke expectations of a rate increase.
The Dow Jones Industrial Average was up 4.11 points, or 0.02 percent, at 21,007.08, the S&P 500 was down 0.38 points, or 0.01 percent, at 2,381.54 and the Nasdaq Composite was up 1.75 points, or 0.03 percent, at 5,862.97.
Nine of the 11 major S&P sectors were lower, with high-dividend yielding utilities and real estate declining the most. Financials, which benefit from higher rates, rose 0.38 percent.
Among stocks, Costco was the top drag on the S&P and the Nasdaq, falling 4.1 percent after its quarterly sales and profit missed analysts' expectations.
Snap Inc, which debuted on Thursday, jumped 11 percent after media company NBCUniversal said it had invested $500 million in the Snapchat parent.
Macy's dropped nearly 5 percent after sources said Canada's Hudson's Bay is yet to line up equity financing for a bid, more than a month after making an approach.
Declining issues outnumbered advancers on the NYSE by 1,714 to 1,096. On the Nasdaq, 1,694 issues fell and 1,067 advanced. The S&P 500 index showed six new 52-week highs and four new lows, while the Nasdaq recorded 44 new highs and 32 new lows.