Stocks May Anticipate Economic Surge As S&P Nears Record High
As stock markets in the U.S. soar, many say equities are increasingly divorced from economic reality, with gloomy warnings on employment and GDP continuing to be released.
But questions remain about whether markets could be a leading indicator of what is to come in the real economy.
U.S. indexes are booming right now. For instance, the Dow Jones Industrial Average is trading 7 percent higher than it was a year ago.
Similarly, the S&P 500 is trading almost 15 percent higher than at this point in August last year, and has gained nearly 4.4 percent since the beginning of the year.
The NASDAQ is now 21.2 percent higher than levels seen in January.
This rally front-runs a bullish prediction by analysts at Goldman Sachs. Based on an expectation that a fully tested coronavirus vaccine will be "widely distributed" by the middle of next year, it raised its projections for U.S. GDP to 6.2% for 2021 from 5.6%.
The bank also expects unemployment to shrink next year. Goldman now expects to see the jobless rate drop to 6.5% by the end of 2021, down from a previous forecast of 7%.
The note from the bank's strategists, dated August 9, said: "We now expect that at least one vaccine will be approved by the end of 2020 and will be widely distributed by the end of 2021 Q2."
That, coupled with the fact that central banks are increasingly likely to make moves on volatile markets, shows how in the past they have given a good indication of what is to come.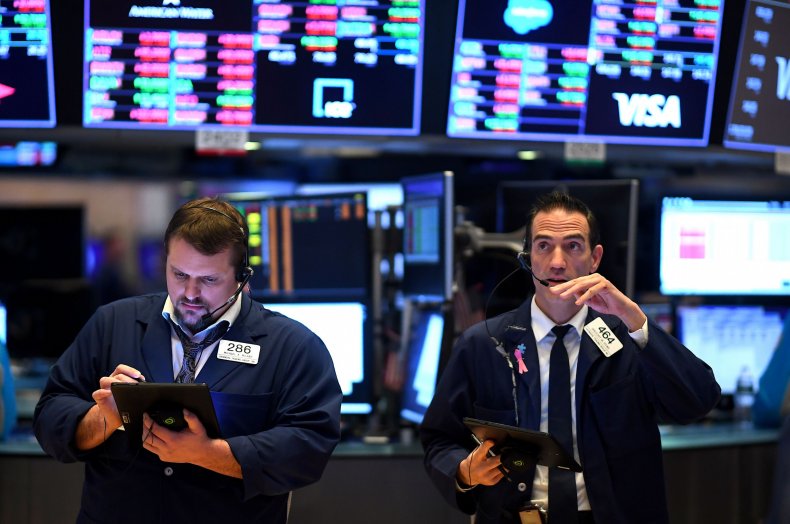 Despite this, some say that while stock markets are more immediately reactive to good or bad news from the likes of vaccine developments and jobs numbers, they aren't necessarily good economic predictors.
"Different markets tell you different things," says Craig Erlam, senior market analyst at Oanda. "Equity markets don't tell you anything about the economy on the face of it. The rally suggests these markets are being driven by other forces."
Erlam cites unprecedented amounts of stimulus from central banks as driving forces for the stock market rally, alongside the accelerated pile into tech stocks.
Stimulus helps economies in the long-run as well as being reactive to short-term forces.
As for the Nasdaq: "Tech stocks are on another stratosphere. You could argue the accelerated move to online services due to the pandemic has adjusted their weight from a price and forecast perspective."
While the world shifted online due to the pandemic, tech stocks seem to have moved up a weight class.
Erlam suggests that the oil market, which is more of a "supply and demand story," is a better indicator of the future prospects for the economy.
Warnings remain from analysts about the rate and quality of economic rebound.
"The world's output is far above its March/April lows and in the coming months many economic indicators will continue to improve, as if a light has been switched back on," James Sweeney, Credit Suisse's chief economist & CIO for the Americas, said in a recent note.
"But the threat of renewed contagion, the incomplete damage assessment process, and the ultimate implications of government policy measures suggest that a growth momentum rebound should not be mistaken for true recovery."