Stocks Plummet After Trump Scraps Stimulus Talks Until After Election Day
The stock market quickly dropped sharply after President Donald Trump announced that he was ending stimulus negotiations until after the election.
The Dow Jones Industrial average fell more than 370 points, about 1.3 percent, after Trump tweeted the news on Tuesday afternoon. The S&P 500 Index tumbled 1.4 percent, while the NASDAQ dropped nearly 1.6 percent.
Trump said that he was ending negotiations and urged Senate Majority Leader Mitch McConnell to focus on confirming his Supreme Court Nominee Amy Coney Barrett instead, while vowing that Republicans would pass a "major" stimulus bill "immediately after I win" the election. He rejected a $2.4 trillion proposal from Democrats for its inclusion of a "bailout" for "Democrat states," while touting the "record levels" of the stock market in the same series of tweets.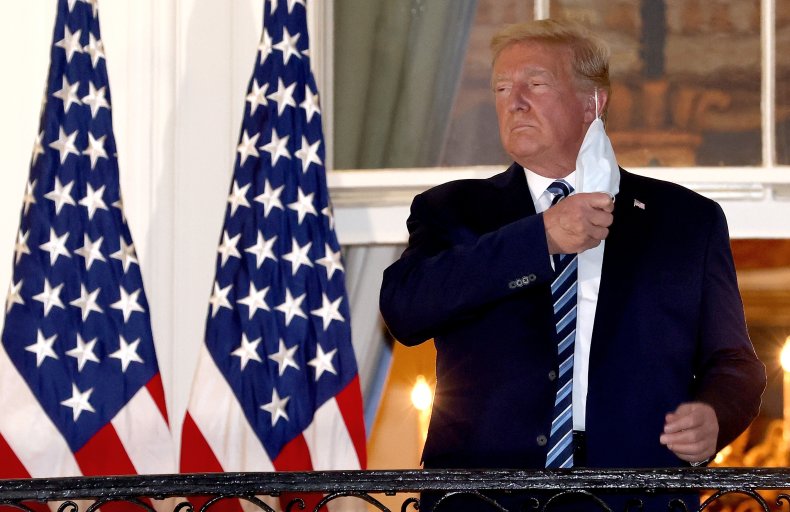 "Nancy Pelosi is asking for $2.4 Trillion Dollars to bailout poorly run, high crime, Democrat States, money that is in no way related to COVID-19," tweeted Trump. "We made a very generous offer of $1.6 Trillion Dollars and, as usual, she is not negotiating in good faith. I am rejecting their request, and looking to the future of our Country."
"Our Economy is doing very well," he continued. "The Stock Market is at record levels, JOBS and unemployment also coming back in record numbers. We are leading the World in Economic Recovery, and THE BEST IS YET TO COME!"
In a speech given only hours before the tweets, Federal Reserve Chairman Jerome Powell said in an official statement that damage caused by the pandemic earlier this year had been "disrupted by the infusion of funds to households and businesses" from the previous stimulus. He warned that failing to act again could have dire consequences, saying that "too little support would lead to a weak recovery, creating unnecessary hardship for households and businesses."
"Over time, household insolvencies and business bankruptcies would rise, harming the productive capacity of the economy, and holding back wage growth, " Powell said. "By contrast, the risks of overdoing it seem, for now, to be smaller. Even if policy actions ultimately prove to be greater than needed, they will not go to waste."
Powell also said that avoiding further damage to the economy due to additional spread of COVID-19 "will require following medical experts' guidance, including using masks and social-distancing measures."
Trump has downplayed the pandemic since being diagnosed with COVID-19 last week, removing his face mask as he arrived at the White House following his discharge from Walter Reed Medical Center on Monday while urging Americans to "not be afraid" of the virus. He continued to insist he was "feeling great" and compared the virus to the flu on Tuesday.
Newsweek reached out to the White House, who declined to comment.