Stocks Tumble Amid Signs Job Creation is Slowing
The Dow Jones Industrial Average briefly fell by approximately 1,000 points on Thursday as early indicators show that U.S. employment rates may not be as robust as some observers hoped.
In the largest one-day drop since June, the Dow Jones went down more than 3 percent. Technology stocks took the greatest hit, particularly Apple, which dropped 7.2 percent. Amazon went down by 5.5 percent while Facebook stock went down 5.1 percent. Software manufacturer Microsoft stock went down by 6.7 percent.
Newsweek reached out to Apple for comment.
Those numbers could serve as a harbinger of Friday's release of unemployment numbers from the U.S. Labor Department, which is expected to show little if any growth in job creation. Some observers believe that the re-institution of coronavirus mitigation measures in some states may have affected those numbers as businesses remained closed or were closed again as positive coronavirus cases resurged.
In a report released Wednesday by payroll processing firm ADP, 428,000 jobs were created in August. However, over 12 million jobs were lost because of the coronavirus pandemic. Unemployment numbers showed 881,000 Americans filed for benefits for the first time during the week ending August 29.
Businesses hit hard by the coronavirus have announced employee layoffs. On Friday, MGM Resorts announced it would lay off 18,000 employees that had previously been placed on furlough. American Airlines said in August that when the company stops receiving federal aid in October, it would be letting go of 19,000 workers. Delta Airlines announced a similar move, saying in August that 1,941 pilots would be placed on furlough after the end of federal aid.
"The August job postings demonstrate a slow recovery," said ADP Research Institute Vice-President and co-head Ahu Yildirmaz in a Wednesday press release. "Job gains are minimal, and businesses across all sizes and sectors have yet to come close to their pre-COVID-19 employment levels."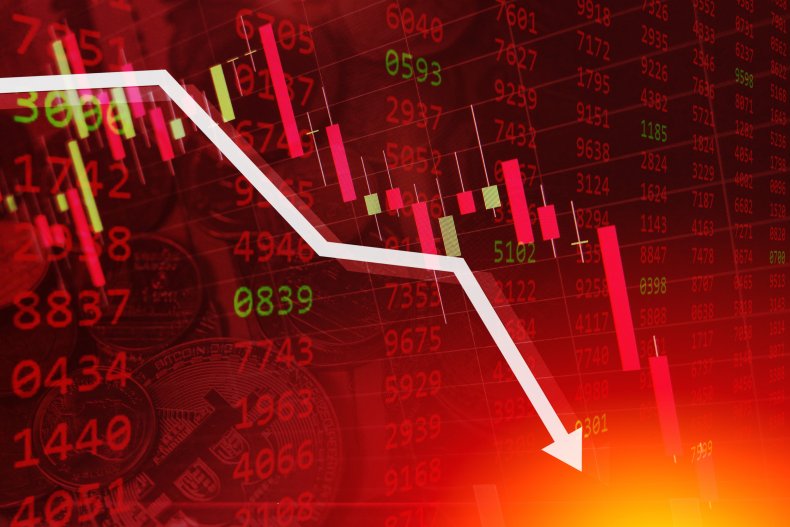 President Donald Trump tweeted Thursday that the stock market drop could be the result of recent political polls, some of which show Trump trailing behind Democratic Presidential candidate Joe Biden.
"Do you notice that any time Fake News Suppression Polls are put out, like @FoxNews, the Stock Market goes DOWN," Trump wrote. "We are going to WIN!"
Americans receiving unemployment benefits had been receiving an extra $600 in their checks as part of the coronavirus stimulus package signed into law by President Trump in March. That extra payment stopped in July.
Democrats and Republicans have been attempting to come to an agreement on a fifth financial relief bill, but talks have stalled. The latest proposal from Republicans has been criticized by Democrats for not being far-reaching enough.
In a letter to Senate Democrats on Thursday, Senate Minority Leader Chuck Schumer described the Republican plan as "emaciated."
"Their proposal appears to completely inadequate and, by every measure, fails to meet the needs of the American people," Schumer wrote. Schumer cited the plan's lack of funds for nutrition and rental assistance and "no money for state and local services."
Talks concerning a new stimulus package are expected to continue after lawmakers return from the Labor Day break in September.