Stockton Serial Killer: How Technology Could Help Police Find Suspect
As police continue to investigate a possible serial killer in Stockton, California, a former FBI agent recently told Newsweek that technology advancements in the world of law enforcement could help officials find a possible suspect.
Thomas O'Connor, who retired from the FBI in 2019 and currently serves as a Senior Consultant at The Soufan Group, explained to Newsweek that when he first started his career in law enforcement in 1983, officials did not have the same "apparatus" of technology as they do now.
"There wasn't DNA, there wasn't the advanced hairs and fibers, and even fingerprint evidence has come such a long way. The ability to recover the fingerprints on things where back in the day you wouldn't even bother looking there," O'Connor told Newsweek. "Now, there is technology out there for laser scanning and all sorts of 360 laser scanners that will document your crime scene down to the smallest measurement, so that things really become much clearer."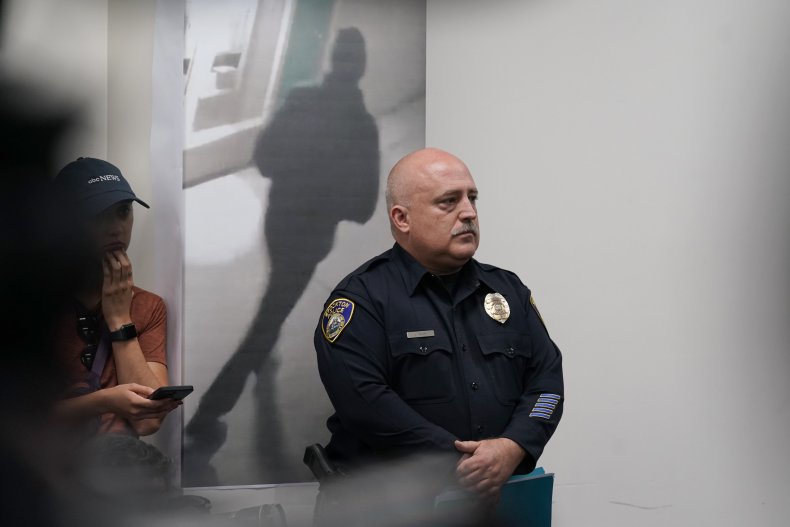 "Today, law enforcement has a huge step up compared to what they did 20, 30 years ago in that the technology has come so far," O'Connor added.
On Tuesday, the Stockton Police Department released a video of the "person of interest" that is believed to be connected to a series of seven shootings, six of which were fatal. The seven shootings date back to April 2021 and police believe that they were carried out by one single person.
While police have yet to release much information on evidence already collected from the crime scenes, Stockton Police Chief Stanley McFadden said on Tuesday that officials are in the "very slow" process of examining different forensic evidence and ballistics from each of the different crime scenes.
O'Connor also explained that the technology advancements in DNA and other aspects of law enforcement have given officials "many, many more options to finding the right person and to also, just as important, weeding out the person who may come forward and say 'I am the shooter.'"
"It's important that the right person is prosecuted for these cases and the advancements in forensic recovery and processing has made that extremely accurate and it is only to the benefit of law enforcement," O'Connor said.
Despite the technology advancements made over the past few years, O'Connor said that he would not say "it's easy" for law enforcement to find a suspected criminal.
"Criminals in general do things to avoid detection and so they're actually looking for ways not to be caught," O'Connor said. "I would say that the options and opportunities for the person to be captured in some format, clearly is much higher today than it was, even 10 years ago."
"It's never easy," O'Connor added.