Stolen Donald Trump Urinal Poster Safely Returned to Irish Pub in Dublin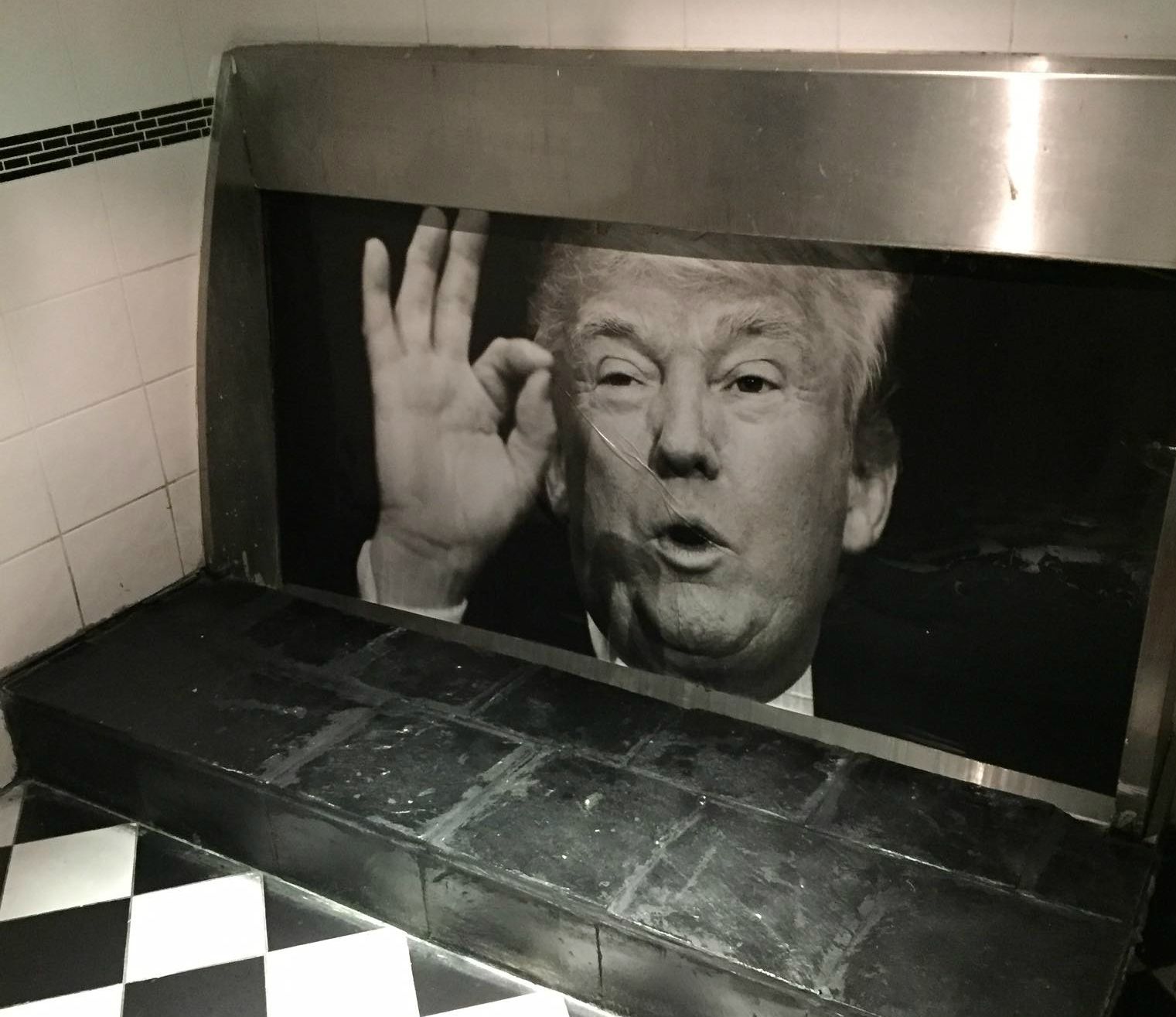 Good news, Irish pub fans: You can once again pee on Donald Trump's face.
The Adelphi pub in Dublin tells Newsweek that a poster of the president that was stolen from its men's urinal in August has been returned.
"It was taken by an American company who had a corporate party event in our bar," says Adelphi bar manager Tony McCabe. "They said it was taken because the [managing director] of the company wanted it for his personal bathroom in his office."
The poster was safely returned to the company that arranged the corporate event at the pub, who subsequently took it back to the Adelphi.
The poster has now been restored in its rightful home in the Adelphi's men's restroom.
"Our customers can now enjoy a trip to the men's room again knowing that Donald is on the urinal waiting for them," says McCabe.
In August, the pub made headlines when it offered a $120 beer tab reward for the return of the poster.
"Somebody stole Donald from our urinal and we badly want him back. Our bathroom is just not the same without him and the enjoyment of using the urinal without Donald's face on it has left us feeling sad," the pub's management said at the time.
The Dublin pub first installed its now-Instagram-famous Trump urinal portrait in July 2016.
Trump urinal art has become something of a trend across the globe since the president entered politics.
A club in Winnipeg in Canada has a pretty slick mural of the commander-in-chief on its walls.
Amazon also stocks Trump-themed toilet paper in different varieties, including one roll featuring the president's face and another roll printed with Trump tweets.
Make your toilet experience great again.