Thousands of Stolen Guns Surface on the Black Market Every Year. A New Bill Could Fix That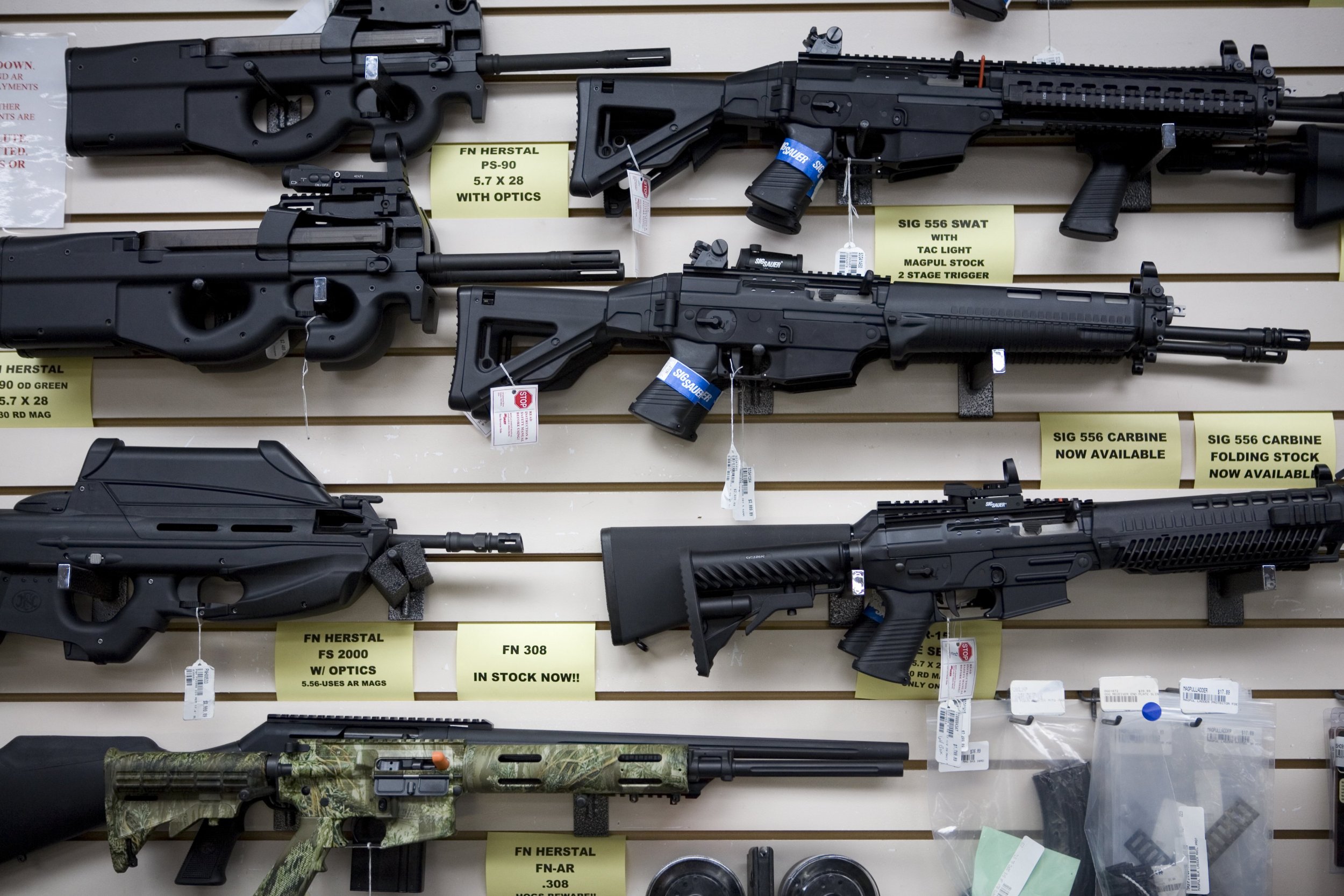 A set of new proposals aimed at curbing the persistent problem of thefts from licensed gun sellers around the country was introduced to Congress on Friday by a New York Democrat. Firearms dealers reported over 16,000 lost or stolen weapons in 2018. While down from a recent peak of 21,535 from the year before, according to data from the Bureau of Alcohol, Tobacco, Firearms and Explosives, the number has barely budged from a similar total seven years ago.
The Gun Theft Prevention Act, introduced by New York Representative Joe Morelle, would install new requirements for licensed gun dealers, mandating, among other things, enhanced security features at gun stores, and would provide the ATF with additional resources to conduct inspections of delinquent sellers. Currently there are no federal security standards for gun stores, a stark contrast with banks and pharmacies which must meet certain baseline safety standards in order to conduct business.
"If you asked most Americans whether they believe there are standards in place to secure weapons in gun shops, I would suspect most Americans would say yes," Congressman Morelle told Newsweek. "I think if they then heard that there weren't, and then looked at this list of things we have proposed, I think they would find them to be very common-sense measures."
Under Morelle's bill, gun stores would be required to use locked metal cabinets to store firearms, implement video monitoring and anti-theft alarm systems and erect concrete bollards in front of their premises to prevent would-be burglars from ramming the storefront with a vehicle. These requirements would be developed as regulations by the Department of Justice, which has regulatory authority over gun sales.
Newsweek subscription offers >
The proposal would also require annual inspections of "high-risk" gun dealers, those found to be persistently lax in security protocols, and an inspection once every three years of all other licensed dealers. These provisions would ensure compliance with the enhanced safety standards put forth in the bill.
Currently, the ATF is hamstrung by a lack of personnel and funding and is unable to conduct investigations proportionate to the ongoing crisis. The agency has set a goal of inspecting all dealers within a three- to five-year window, but at current staffing levels it would only be able to do so every 14 years, according to McClatchy. In a 2013 report, the DOJ's inspector general found that the ATF could not meet its inspection goal, with over 58 percent of gun dealers missing an inspection within the five-year window. Morelle would add an additional 650 people to the ATF's payroll in order to jumpstart these inspections.
Senator Dick Durbin and Congressman Brad Schneider, both Democrats from Illinois, have released a similar bill aiming to reduce the incidence of gun thefts, and Morelle has co-sponsored their legislation. But Morelle argues his bill does more to prevent guns from leaking out of the regulated pipeline and into the black market.
"I think our [bill] probably goes further," Morelle said. "It requires the DOJ to come up with standards. But most importantly, it adds the additional inspectors that would be necessary."
Newsweek subscription offers >
An investigation from The Trace and The New Yorker found that guns from less regulated states often make their way to states with more stringent regulations, frustrating lawmakers' efforts to curb gun violence at the local level. In New Jersey, for example, the state police report that over 80 percent of guns recovered from crime scenes come from another state.
"I don't think enough has been done along that supply chain to make sure we have taken every precaution necessary," Morelle said about the appearance of legal guns on the black market.
His proposal is likely to encounter stiff opposition from the National Rifle Association, which has defeated various attempts to enact greater security protocols at the state level. Morelle recognizes that his bill "will be challenged by folks in the NRA."
"I think, in part, public opinion is changing on this," he countered. "You can't go a couple days without seeing another shooting at a school or place of worship. I think the American public wants government to come to grips with it in a thoughtful way."
But against the headwinds of a powerful organization like the NRA and a disinclined, Republican-controlled Senate, his bill is unlikely to gain much traction until Congress changes hands. Regardless, Morelle expressed optimism in how Democrats are taking on the mantle of gun reform after a series of historic shootings over the past few years.
"I don't think there's a silver bullet. I don't think there's a panacea," he said. "I think it requires vigilance and a multifaceted approach. But I think this [bill] is an important part of it."
Thousands of Stolen Guns Surface on the Black Market Every Year. A New Bill Could Fix That | U.S.