Stolen Dog Reunited With Family 11 Years Later: 'All Is Right in the World'
A Boston family was reunited with their stolen dog over a decade after it left their lives, with the mom describing that after so long they were "losing hope" but felt that he recognized exactly who they were.
Police in Stoughton, Massachusetts responded to a report on Wednesday of a Yorkshire Terrier running loose. What seemed to be like any other animal control request turned out to be a life-changing one for the Niejadlik family.
Animal control officer Michelle Carlos attended the scene, managing to catch the dog. Police said the dog had visibly not been cared for. Thanks to a microchip search, it was discovered that the found dog was actually 11-year-old pup Rex, who belonged to Boston woman Marzena Niejadlik.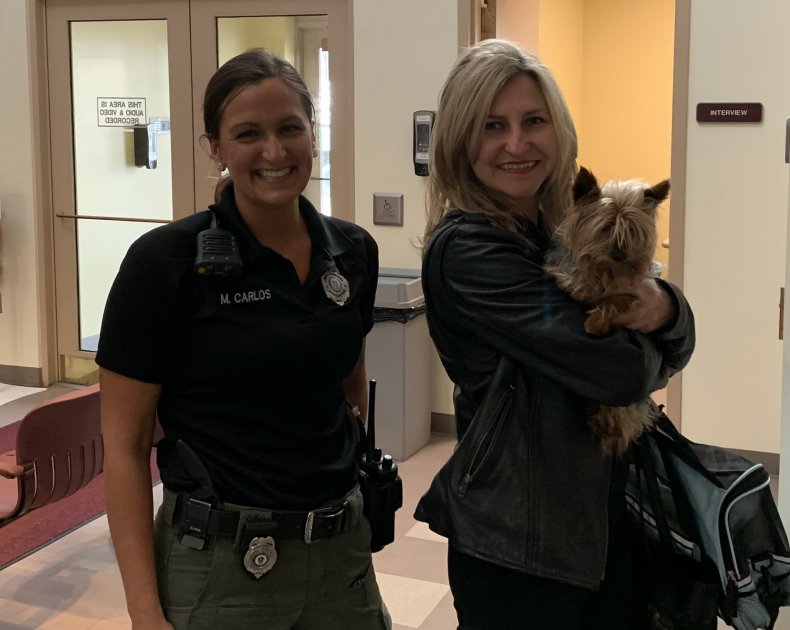 "On Wednesday afternoon I received a call from a woman that lives on Record St. in Stoughton stating she found a dog running down the road, so I went right down, scooped him up and scanned him for a microchip," Carlos told Newsweek.
"He had a number and was registered to an 11-year-old male Yorkie," she said. "When I reached out to Ms. [Niejadlik] she was in disbelief as she informed me Rex was stolen from her family 11 years ago.
"It was such a fulfilling moment for all. This can be a very unrewarding profession at times so a moment like this is a nice reminder of why I do what I do."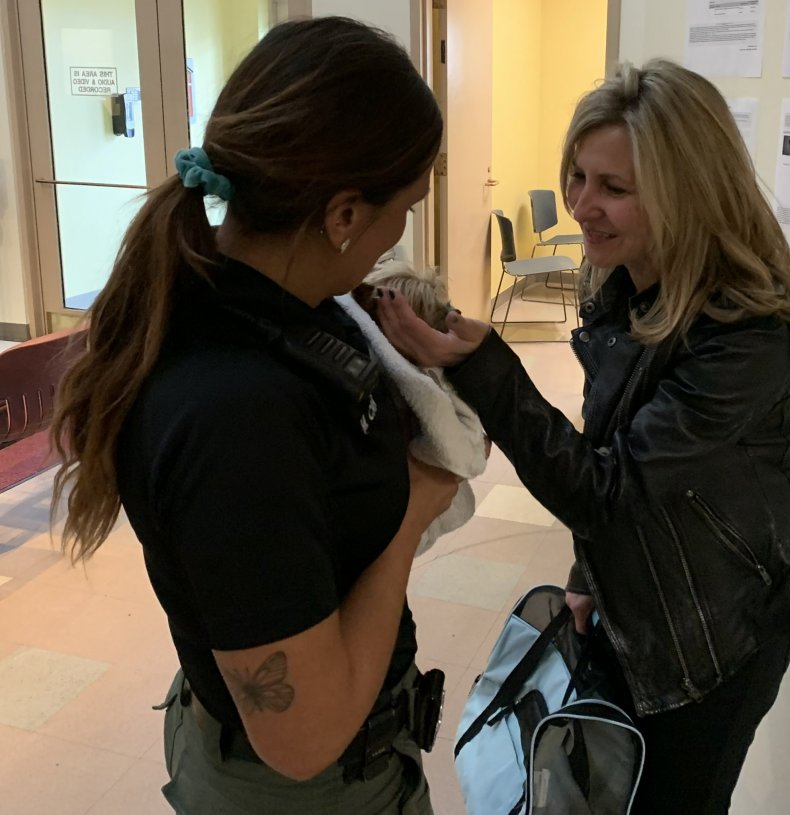 Niejadlik had welcomed Rex into her family in 2011, and gave him to her mother as a present to aid the grieving process after her brother died in 2010.
"It was sudden and unexpected, a huge tragedy. We were all devastated, and I kind of was thinking that maybe getting a dog, and especially a Yorkie, will bring some cheer into our family," she told NBC Boston.
At just a few months old, Rex ran out of the house and was spotted being taken by someone, according to a witness who told Niejadlik.
After over a decade, the family were left losing hope of ever seeing their dog again. In the years since, Niejadlik gave birth to twins, who despite never meeting Rex originally, are now his family too.
"I really, really hoped that one day we would receive this call, but we were kind of like losing hope after 10 years," Niejadlik told WCVB.
"I can see the dog being so happy running around, and, you know, like licking us and stuff," she said. "So, we hope he recognized us."
On Wednesday, Rex was reunited with his rightful owners and his new family members. Stoughton police told WCVB that Rex had a "great night at their home and loved meeting her kids," and "was treated to a day of beauty and all is right in the world."
Almost 10 million dogs and cats are lost or stolen in the U.S. annually, according to the American Humane Association. As per data from the Coalition for Reuniting Pets and Families, less than 23 percent of missing pets in the U.S. are ever reunited with their owners, making Rex a real miracle story.
Newsweek has contacted Marzena Niejadlik for comment.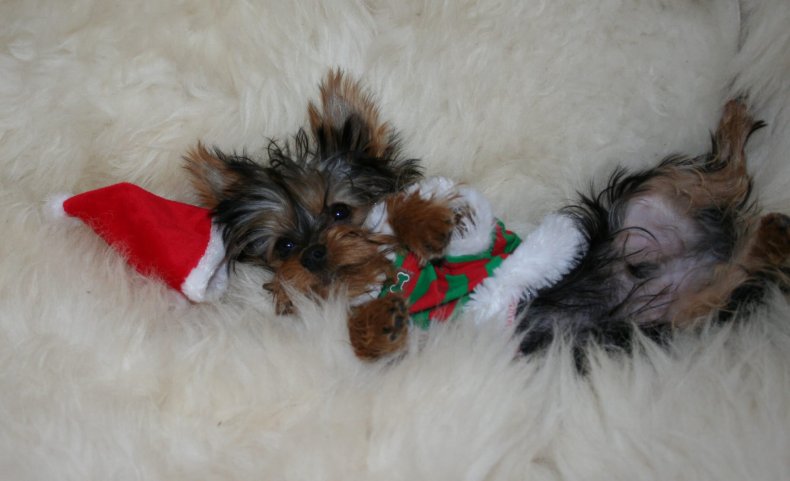 Update 04/29/22, 11:52 a.m. ET: This article was updated with comment from Michelle Carlos.