Stolen Violin Worth Millions Recovered in Milwaukee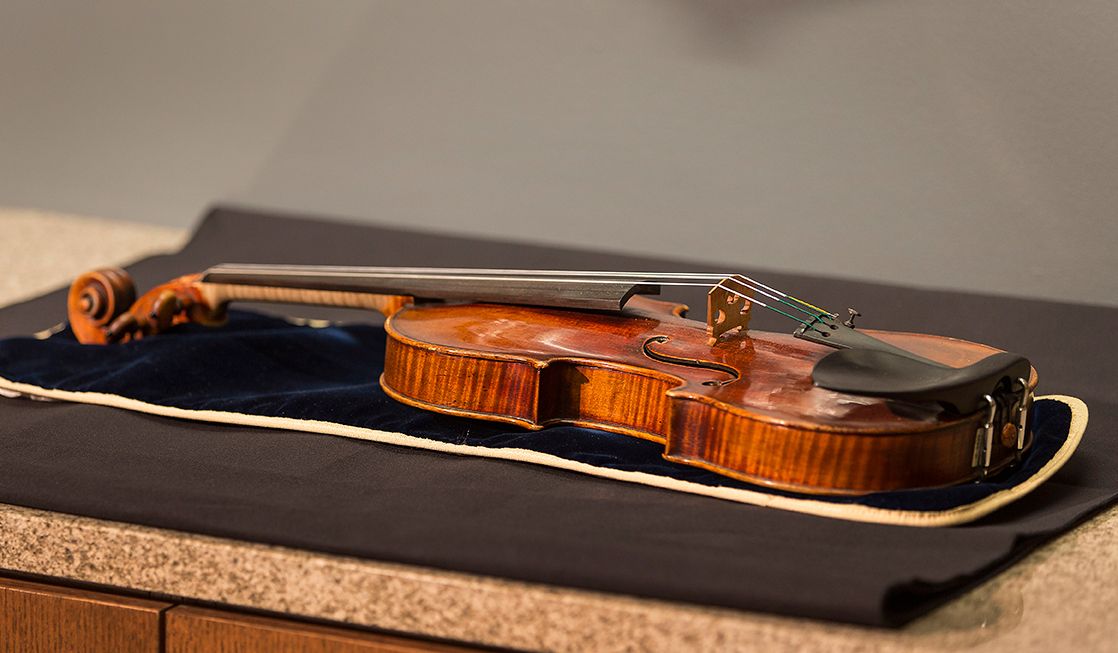 MILWAUKEE, Wisconsin (Reuters) - A Stradivarius violin worth millions of dollars, which was stolen from a concert violinist in an armed robbery last week, has been recovered from a suitcase in the attic of a Milwaukee house, law enforcement officials said on Thursday.
The 300-year-old instrument was being held at the city's police headquarters and will be returned after it is inspected by experts, Milwaukee Police Chief Ed Flynn said.
At least one of the three suspects arrested in connection with the theft could be charged as soon as Friday, Milwaukee County District Attorney John Chisholm said.
"We have very strong confidence that the violin is fine," said Mark Niehaus, the president and executive director of the Milwaukee Symphony Orchestra.
Milwaukee police had arrested two men, aged 36 and 41, and a woman, 32, on Monday in connection with the theft. The culprits had used a stun gun on violinist Frank Almond and took the Stradivarius from the musician after a concert in suburban Milwaukee, police said.
On Friday, an anonymous donor offered a $100,000 reward for information leading to the safe return of the violin, the Milwaukee Symphony Orchestra said.
The so-called Lipinski Stradivarius had been on loan indefinitely to Almond. Made in 1715, the instrument can be distinguished by unique striations on its back.
The violin has a fair replacement value of $5 million for insurance purposes, according to Darnton & Hersh Fine Violins, the designated curator of the instrument when it was loaned to Almond in 2008 by its owner.
The Lipinski is one of roughly 600 violins, violas and cellos still in existence that were built by famed Italian artisan Antonio Stradivari.
A similar Stradivarius violin sold at auction for $2.3 million in December, according to the BBC.