Stoltenberg: NATO Center to Start Training Georgian Troops in May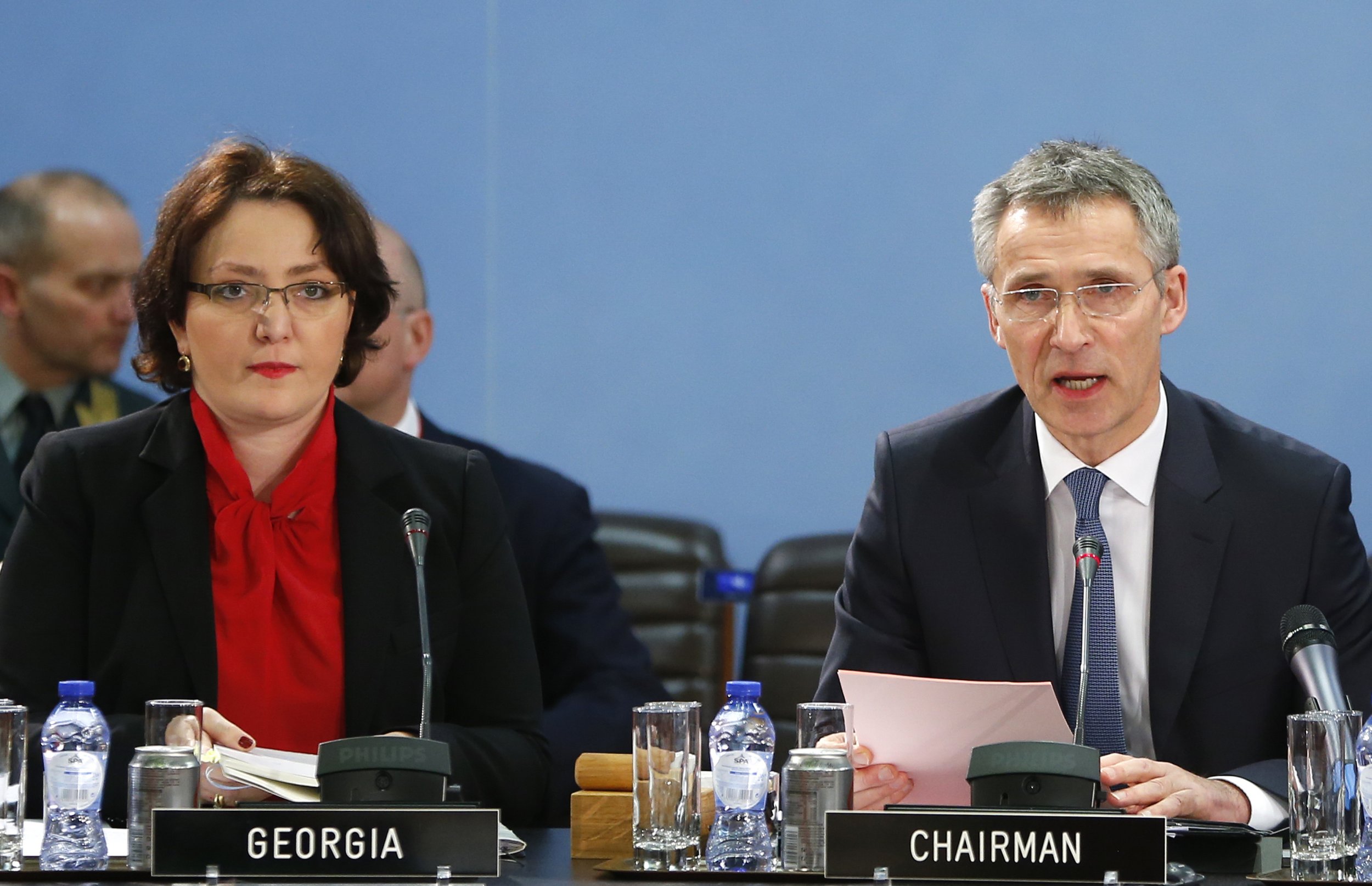 NATO will begin regular training of Georgia's armed forces in May, when the first group of servicemen are scheduled to enrol in the NATO-Georgia joint training center outside Tbilisi.
The center was inaugurated in August 2015 at an existing Georgian military facility in Krtsanisi, with a multinational group of six NATO officers and eight Georgian officers taking charge of its operations. It will offer tactical training of Georgian troops, simulate military training in "relevant threat scenarios" and help Georgia introduce NATO standards to its armed forces.
Its inauguration was hailed a major step for NATO-Georgian cooperation by Tbilisi, after the former Soviet Republic's hopes to join the alliance were dealt a heavy blow in 2008 following armed conflict with neighboring Russia. Shortly after the opening of the center, the Russian Foreign Ministry condemned the move as a "provocation."
On Thursday, NATO Secretary General Jens Stoltenberg said the alliance was making progress with the center and that in May the facility will start training the first group of Georgian servicemen.
"This is good news," Stoltenberg said at the NATO-Georgia Commission meeting in Brussels. "We are also exploring new practical ways to intensify our joint efforts."
He did not give an exact intake number, but said the first group of trainees would be a company of soldiers, meaning that as many as 200 could enroll in the coming spring.
During his speech, Stoltenberg also turned his attention to the wantaway regions in Georgia that have received considerable Russian backing and which were the subject of the 2008 dispute.
"I call on Russia to reverse its recognition of the Abkhazia and South Ossetia regions of Georgia as independent states," he said. "Georgia is an independent, sovereign nation with internationally recognized borders. Yet Russia continues to violate those borders."
Stoltenberg also said Georgia is making progress towards joining NATO and once again affirmed commitment to helping Georgia move towards membership.
The Russian Ministry of Foreign Affairs was not immediately available for comment, but Moscow's position on Georgia-NATO relations has long been clear. After the inauguration of the joint training facility in the summer, the ministry's spokeswoman Maria Zakharova said the new centre "will become a serious destabilizing factor for security in the region."
NATO announced plans earlier this week to reinforce its eastern flank, including the Black Sea and the Mediterranean with a rotational force, the size of which is still to be confirmed. Following the announcement, Russian President Vladimir Putin announced Russian troops in the region were well prepared to defend the country and would continue with snap drills to maintain their level of readiness.