Stormy Daniels Said She Was 'Terrified' When Ben Roethlisberger Tried To Kiss Her After Donald Trump Encounter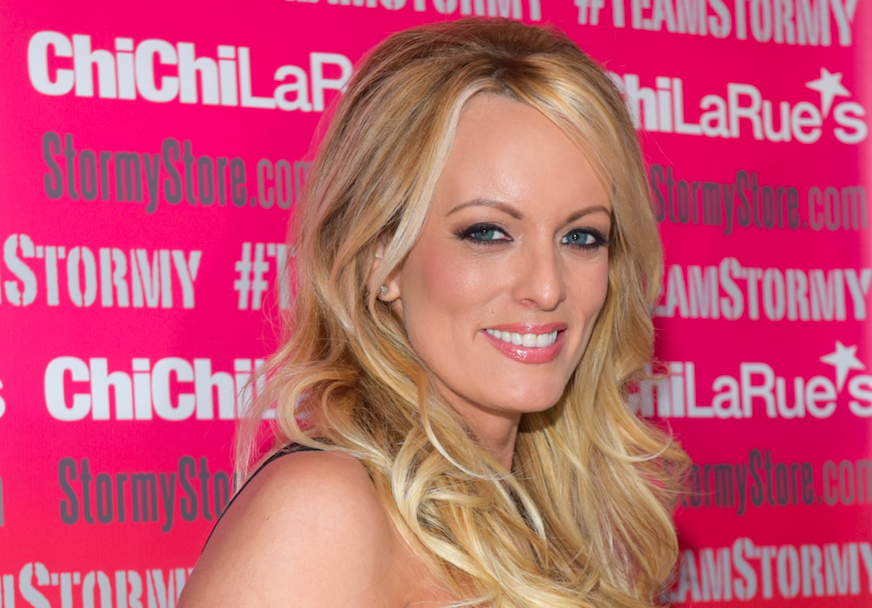 Former adult film star Stephanie Clifford, better known as Stormy Daniels, said she was "terrified" when Pittsburgh Steelers quarterback Ben Roethlisberger attempted to kiss her. In her new book Full Disclosure, Daniels alleged that the NFL star tried to make a move on her during a trip to Lake Tahoe in 2006, according to excerpts obtained by CNN. It was the day after her alleged sexual encounter with President Donald Trump.
Daniels and Roethlisberger reportedly met on a golf course, where the quarterback had been talking to the New York real estate mogul. Trump asked Roethlisberger to walk Daniels back to her room and that's when he asked for a "good night kiss," according to Daniels's account. Daniels said she denied him but that he insisted. He pushed lightly on the door and said, "Come on," Daniels claimed.
"I was terrified," Daniels wrote in the book via CNN. "I am rarely terrified." Roethlisberger "stood outside, not leaving" while knocking. Eventually, a few minutes later, he left.
Daniels previously talked about her encounter with the NFL star during a 2011 interview with In Touch Weekly, though this is the first time she said she was afraid.
Roethlisberger's rep did not respond when asked for comment. It's the first time he has been accused of acting inappropriately with a woman in Lake Tahoe, TMZ wrote in 2012. In 2008, he was accused of raping a woman after at celebrity golfing tournament at Harrah's Hotel. He was never prosecuted criminally but struck a deal with the accuser, a worker at the hotel, in 2012 for an undisclosed amount.
After the alleged rape, Roethlisberger reportedly became "stern" and kicked her out of his room. "If anyone asks you, you fixed my television. You fixed my television. Now go!" he reportedly said. The NFL star denied the accusations against him.