'Stone-Cold Killer' Grandmother on the Run After Stealing Lookalike Victim's Identity
A grandmother police describe as "armed and dangerous" is on the run, suspected of first murdering her husband before killing a lookalike she befriended and stealing the woman's identity. A nationwide manhunt is underway amid fears she will strike again.
Lois Reiss, 56, of Blooming Prairie is believed to have shot dead her husband David Reiss at their Minnesota home in March before fleeing. She is now being connected to a second murder—the shooting of 59-year-old Pamela Hutchinson of Bradenton, Florida.
Investigators believe Reiss, who has three adult children and one grandchild, targeted Hutchinson because the two women look similar.
Surveillance images show the women together at a Florida bar. Hutchinson was found dead at her Fort Myers Beach home on April 9. Her purse was ransacked, with cash, credit cards and her ID stolen.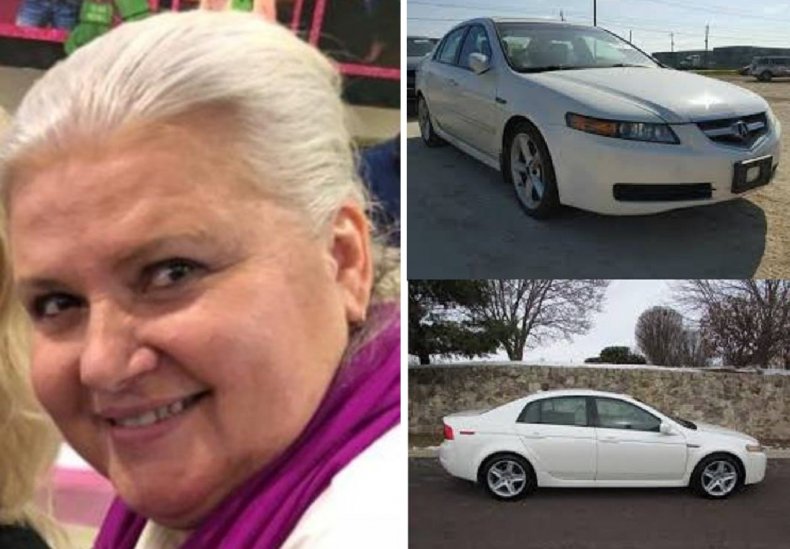 Hutchinson's car—a white Acura TL with a Florida registration plate, number Y37TAA—was also taken and police say Reiss is using it to travel cross-country. The suspect traveled through the Gulf states to Corpus Christi, Texas, though her current whereabouts is unknown.
At a press conference, Lee County Undersheriff Carmine Marceno described Reiss as a "dangerous fugitive" and said she should not be approached. Police said Reiss has had gambling problems in the past.
"She smiles and looks like anyone's mother or grandmother," Marceno told NBC. "And yet she's calculated, she's targeted and an absolute cold-blooded killer."
Marceno told KIMT-3: "We can tell you as her resources go away that she will become more desperate and, God forbid, strike again."
Reiss is believed to have stolen $11,000 from her husband's business account by forging her husband's signatures on checks and routing the money through his personal account to that of her own, NBC-2 reported.
"Anyone who has had any recent contact with Lois Riess or who has any information on her whereabouts is urged to contact the BCA Tipline at 1-877-996-6222," said the Minnesota Bureau of Criminal Apprehension. "Callers can remain anonymous."