'Stone Cold Loser and Husband From Hell!': Donald Trump Attacks Kellyanne Conway's Husband in Early Morning Tweet
President Donald Trump escalated his war of words against George Conway, the husband of the U.S. leader's key counselor Kellyanne Conway, on Wednesday, calling the U.S. attorney a "stone cold LOSER" and "husband from hell."
Trump attacked Conway in an early morning tweet, writing: "George Conway, often referred to as Mr. Kellyanne Conway by those who know him, is VERY jealous of his wife's success & angry that I, with her help, didn't give him the job he so desperately wanted," referring to a Justice Department job for which Conway was being considered for in 2017.
"I barely know him but just take a look, a stone cold LOSER & husband from hell!" the president said.
Trump's scathing comments came after the president lashed out at Conway, one of his more frequent critics, on Tuesday less than 24 hours after the lawyer appeared to question the U.S. leader's mental health.
Conway responded to Trump's Tuesday insults by retweeting them, writing: "You seem determined to prove my point. Good for you!" along with the hashtag "#NarcissisticPersonalityDisorder."
On Monday, Conway tweeted a series of medical definitions of personality disorders, suggesting that Trump fit the diagnostic criteria for both narcissistic personality disorder and antisocial personality disorder.
"Tell us, @realDonaldTrump," he wrote. "Which of these diagnostic criteria do you not satisfy?"
In a Tuesday interview with The Washington Post, Conway said that his tweets questioning Trump's mental health were a way to get his feelings "off his chest" so he didn't end up "screaming" at his wife about the president's behavior.
"It's so maddening to watch," Conway said. "The mendacity, the incompetence, it's just maddening to watch. The tweeting is just the way to get it out of the way, so I can get it off my chest and move on with my life that day. That's basically it. Frankly, it's so I don't end up screaming at her about it."
For her part, Kellyanne Conway said earlier this week that she did not share in her husband's take on Trump's mental health.
While it is unclear what exactly spurred her husband's comments, they came after Trump launched a series of insulting tweets over the weekend deriding the late Senator John McCain.
Asked on Tuesday to explain why he was reviving his feud with McCain, who had long been celebrated across the country as a Vietnam War hero, Trump said: "I was never a fan of John McCain and I never will be."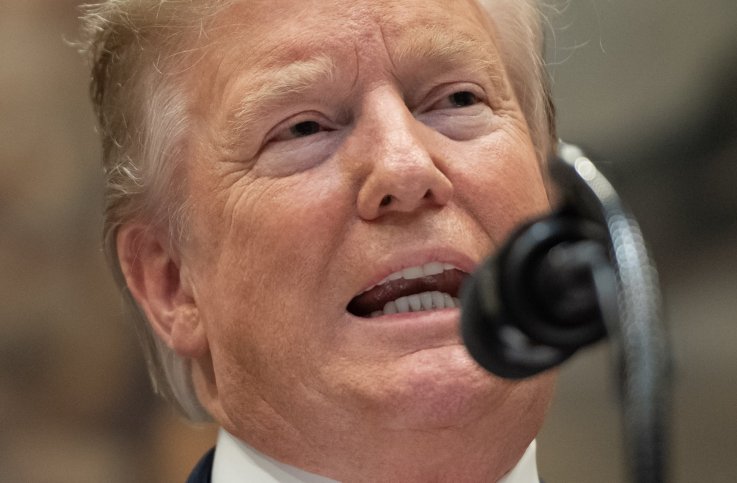 'Stone Cold Loser and Husband From Hell!': Donald Trump Attacks Kellyanne Conway's Husband in Early Morning Tweet | U.S.