Israel: Menorah Seal Discovered Carved Into Ancient Tomb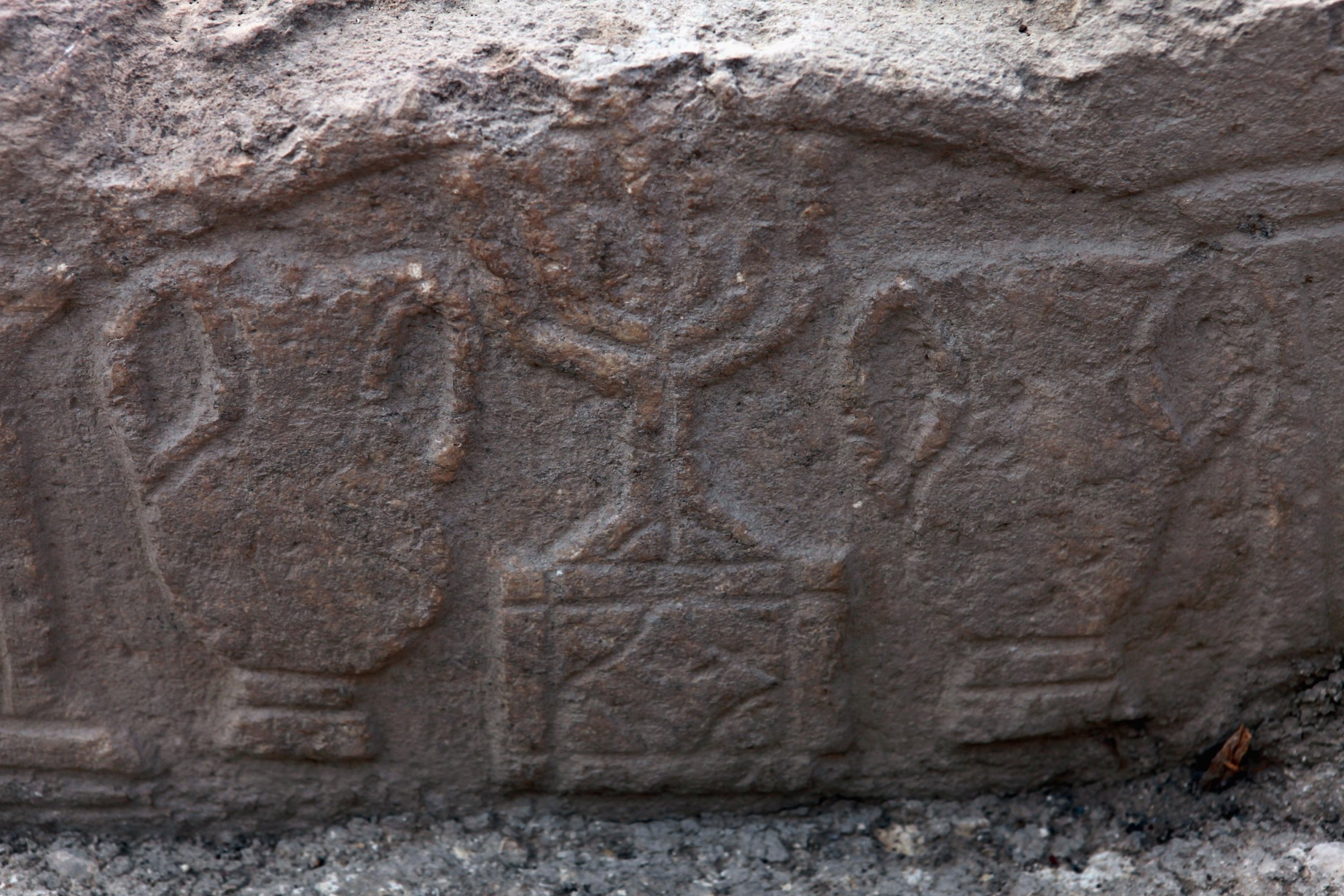 Just in time for Hanukkah, an ancient piece of basalt rock imprinted with an image of a seven-candle menorah was found in a tomb in Tiberias, Israel this month according to Haaretz. The rock was reportedly placed in a Jewish tomb nearly 2,000 years ago, and has had something of an interesting life since then.
"This door is unique," Katia Cytryn-Silverman, an archaeologist at Hebrew University, told Haaretz. "No others found in Tiberias or in Beit Shearim had a menorah with a base as the central motif."
Cytryn-Silverman added that while the stone—imprinted with an image of the menorah—is of Jewish origin, it's not clear who made it. According to The Jerusalem Post , the stone was unearthed from the site of a mosque.
"The Jews of the city during the Mishna and Talmud period also had a magnificent cemetery, and the doors of the burial systems were made of thick basalt slabs, decorated with various symbols," Cytryn Silverman told The Jerusalem Post.
A mosque was erected in Tiberias after it came under Muslim control in 635. Cytryn Silverman told Haaretz that it was common to reuse or repurpose stones for new building projects. That's how the stone came to be part of the mosque.
According to a statement from Hebrew University, the mosque was destroyed by an earthquake in the year 1068. After that, the parts of the mosque were repurposed to build a sugar factory. The menorah stone was snatched up during construction and made part of a staircase
So the stone, which seems to have begun its life as a door to a Jewish tomb, became the base of a Muslim mosque, then later had a stint as a stair in a sugar factory during the time of the Christian Crusaders before it was unearthed.