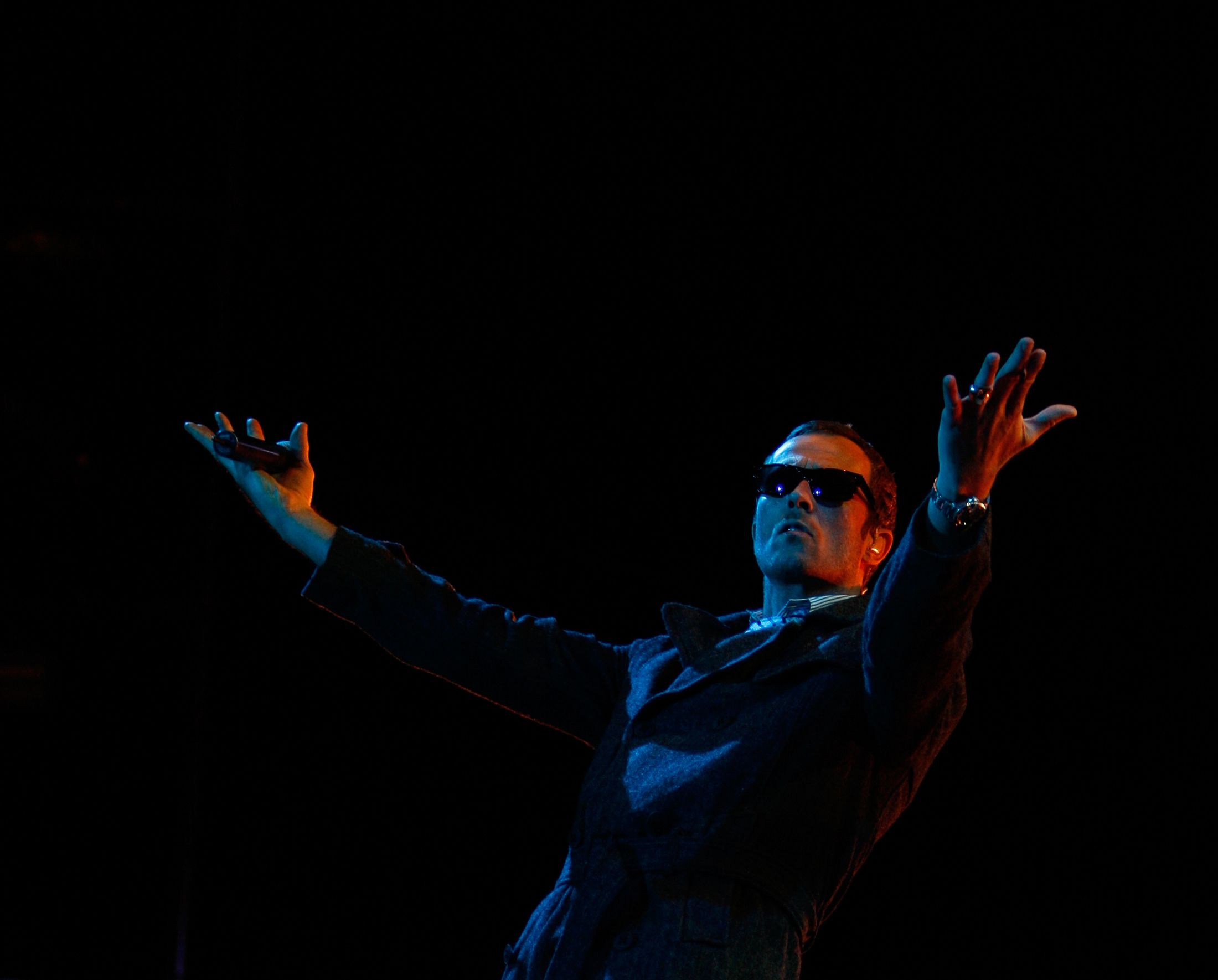 Updated | Former Stone Temple Pilots frontman Scott Weiland has died, the singer's manager confirmed to the Associated Press on Friday, as reported in the New York Times. Weiland was 48.
The immediate cause was "possible cardiac arrest," according to police dispatch audio obtained by TMZ.
Manager Tom Vitorino said he learned of Weiland's death from his tour manager and was able to confirm the death officially, hours after Janes Addiction guitarist Dave Navarro broke the news on Twitter, before deleting his tweet, the Guardian reports.
On Friday morning, statements appeared on Weiland's personal Facebook, Twitter and Instagram pages also confirming the death. The statement said that Weiland died in his sleep while on tour with his current band, Scott Weiland & The Wildabouts, in Bloomington, Minnesota. The band was due to play a show in Medina on Thursday.
Billboard reports that the Bloomington Police Department issued a statement at 11:15 p.m. detailing the events. "On Dec. 3rd at 8:22 p.m., officers responded to a report of an unresponsive adult male in a recreational motor vehicle located in the 2200 block of Killebrew Drive," the statement read.
It continued: "Officers arrived and determined the adult male was deceased. The Hennepin County Sheriff's Office and the Hennepin County Medical Examiner's Office will continue investigating the death with updates to come."
Weiland, who went on to form Velvet Revolver after the Grammy Award-winning Stone Temple Pilots disbanded in 2003, had long-standing issues with substance abuse, Billboard reports.
This story has been updated to reflect new information on Weiland's cause of death.