Stoned Raccoon: Woman Seeks Help for Pet Too High to Move
Firefighters in Indianapolis have described their shock and confusion after a woman frantically woke them up in the middle of the night with an emergency they've never encountered before—a pet raccoon that was too stoned to move.
Wayne Township firefighters described how they were certain "something bad was going on" when they heard they doorbell being repeatedly rang around 2 a.m. in the morning, reports WTHR.
However, what they found was a woman desperately demanding medical attention for her pet raccoon, who was in a comatose state after being exposed to too much marijuana.
"Yes! It happened!" the Wayne Township Fire Department wrote on Facebook. "And as much as we love animals, there wasn't much we could do. We do appreciate that our citizens turn to us in their toughest moments for help. We hope in time the raccoon made a full recovery. Sorry we couldn't do more."
Wayne Township Fire Captain Mike Pruitt added to WTHR: "They [the firefighters] could tell that the raccoon was lethargic and met all of those symptoms that we typically run into when someone's been exposed to marijuana.
"It really left the guys scratching their heads that someone brought a raccoon to the firehouse at 2 a.m. seeking help, and especially with the condition the animal was in."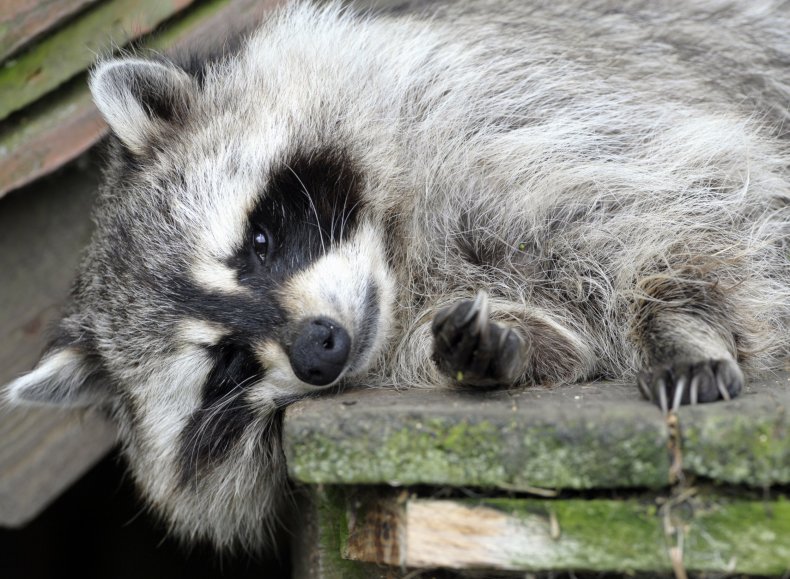 According to recordings of Southwest District radio talk between Indianapolis Metropolitan Police Department and operators, obtained by WRTV, police were first confused about what kind of drug the raccoon was supposed to be on when they were called about the incident.
"Apparently they [fire department] have a pet raccoon that got into their meth," an unidentified officer can be heard saying.
In an attempt to clarify the situation, a dispatcher adds: "Sir, Speedway doesn't have anything, but fire did call across the hall and say that it was a raccoon that overdosed on somebody's heroin."
An officer then arrived at the firehouse, but said how there were "no pet raccoons are overdosing here" before adding: "Way too weird. I'm leaving."
Pruitt said the raccoon's owner eventually took her pet home so it could sleep off the symptoms.
"We hope that everything worked out with the raccoon," Pruitt said. "We'd be sad to hear that it didn't."