Parkland Teacher Arrested After Leaving Loaded Gun in Public Bathroom
A Marjory Stoneman Douglas teacher was arrested Sunday after allegedly leaving a loaded gun in a public restroom. An arrest report from the Broward Sheriff's Office revealed a drunken homeless man found the gun and fired it before the teacher realized it was missing.
Sean Simpson, a 43-year-old chemistry teacher at the Parkland, Florida, school, told officers he forgot the Glock 9mm in a stall at a bathroom at the Deerfield Beach Pier. When he realized he had left it behind, a drunk homeless man had picked up the Glock and fired a single shot.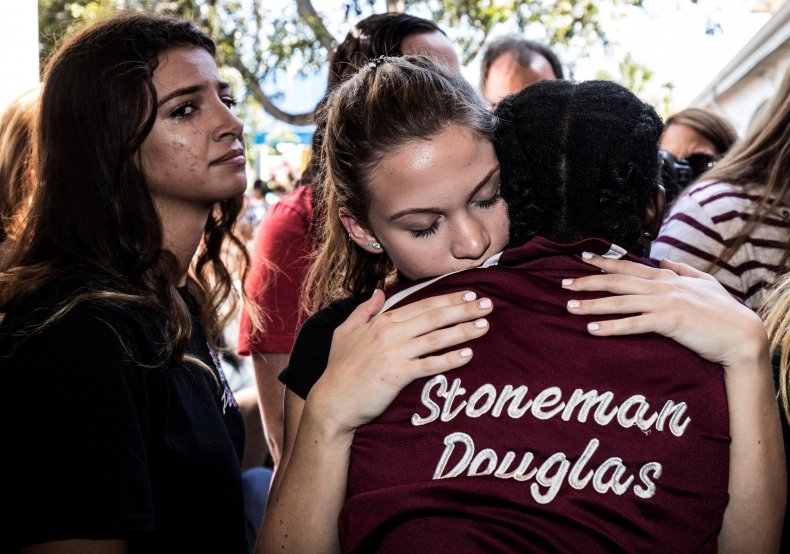 Simpson told deputies he entered the bathroom and found the man, identified as 69-year-old Joseph Spataro, holding the gun in his hand. The chemistry teacher said he grabbed the firearm from Spataro's hands. Spataro was arrested and charged with one count of firing a weapon in public and one count of trespassing.
An arrest report said deputies took the gun, which still had seven bullets with a magazine loaded into the firearm. Deputy Christopher Favitta, the arresting officer, said he entered the public bathroom and found a single 9mm brass shell casing in the corner.
Simpson was also arrested and charged with failing to store a firearm safely, a second-degree misdemeanor. In the arrest report, Favitta wrote Simpson was charged after leaving the weapon unattended in a public restroom frequented by families and children.
"There was a reasonable likelihood that the firearm could have ended up in the hands of a child or the discharge of the firearm could have wounded another person or child," the report said. No one was injured in the incident.
Simpson, who was at Marjory Stoneman Douglas High during the deadly February 14 mass shooting, has said he would be willing to arm himself while teaching.
Simpson, who continues to be employed by the high school and is not expected to receive disciplinary action, did not comment about the incident when asked by WPLG-TV. The educator posted a $250 cash bond and was released, records show.