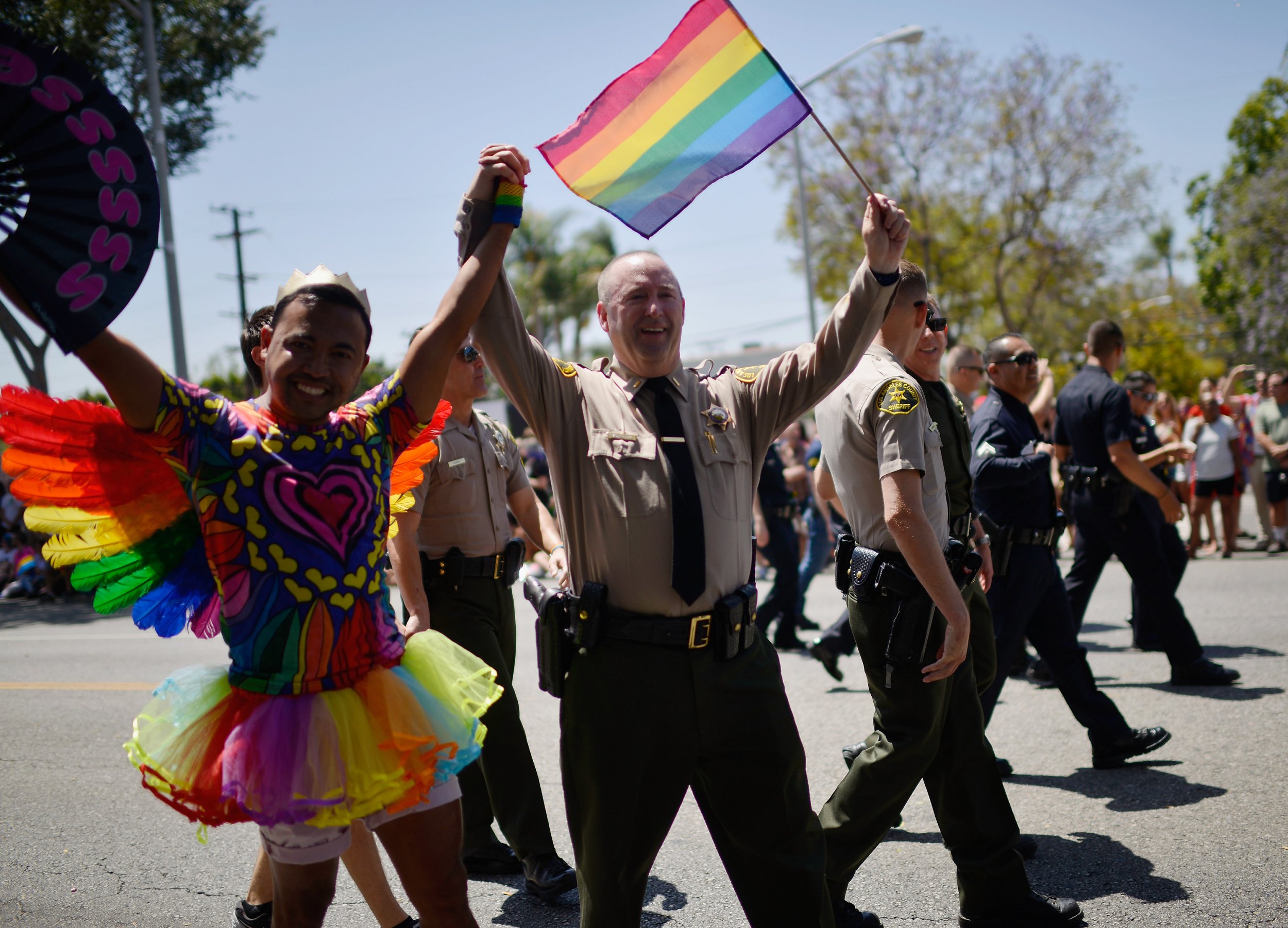 Ever since the Stonewall Uprising, the movement for LGBTQ rights has snowballed, shaping laws and popular culture across the United States and beyond.
On June 28, 1969, a series of violent confrontations arose between police and members of queer community at the Stonewall Inn in New York.
Almost 50 years later, cities across the country are gearing up for Pride festivities to both commemorate the civil rights battles that have been won and push for more inclusiveness.
Here's a list of the biggest Pride celebrations in the U.S. this year.
New York City
Organizers estimate that more than 3 million people will attend a panoply of lectures, rallies and parties—both free and ticketed—scheduled over a span of 30 days, from June 1 to June 30, 2019.
Expected highlights will include a Garden Party on June 24 to benefit the LGBT Community Center and a human rights conference to gather activists, educators, politicians and journalists—among others—on June 24 and 25. To pay homage to the Stonewall Uprising, organizers are hosting a civil rights rally on June 28 to reproach the human rights injustices of today.
The events will culminate on June 30 in a Pride march that will be marshaled by Monica Helms—a transgender activist, author and U.S. Navy veteran—and a closing ceremony that will include a performance by Melissa Etheridge in Times Square.
For more information, visit Stonewall50's website.
Los Angeles
In Los Angeles, Pride Week runs from May 31 to June 9, 2019.
Events will include a Vogue Ball & Drag Show, a free Pride festival in West Hollywood from June 8 to 9 (where Meghan Trainor and British electronic group Years & Years are billed to perform) and main Pride parade along Santa Monica Boulevard on June 9.
For more information, check out lapride.org.
San Francisco
The theme of the northern California city's celebration, and commemoration of the riots that sparked the Pride movement, is "Generations of Resistance."
Scores of community-produced lectures and performances across more than 20 stages and venues are on the agenda, in addition to appearances by Brazil's best-known drag queen Pabllo Vittar and musician Amara La Negra. The Pride parade is June 30 and will extend over a mile down Market Street, from Embarcadero to Civic Center.
For more details, visit sfpride.org.
Chicago
The Windy City's parade is June 30 and themed "Stonewall 50: Millions of Moments of Pride."
Pre-parade festivities will include a Pride festival (June 22-23), in the city's northern neighborhood of Boystown. Drags shows, a performance by Australian singer Betty Who and a pet parade are parts of the fun.
In the past, the city has drawn more than 750,000 spectators for the parade, which is billed to start just north of Boystown, at N. Broadway Street & Montrose Avenue, and move south, towards the city center.
Find more information at chicagopridecalendar.org.