The Stonewall Inn, Home of the Gay Rights Movement, May Become NYC Landmark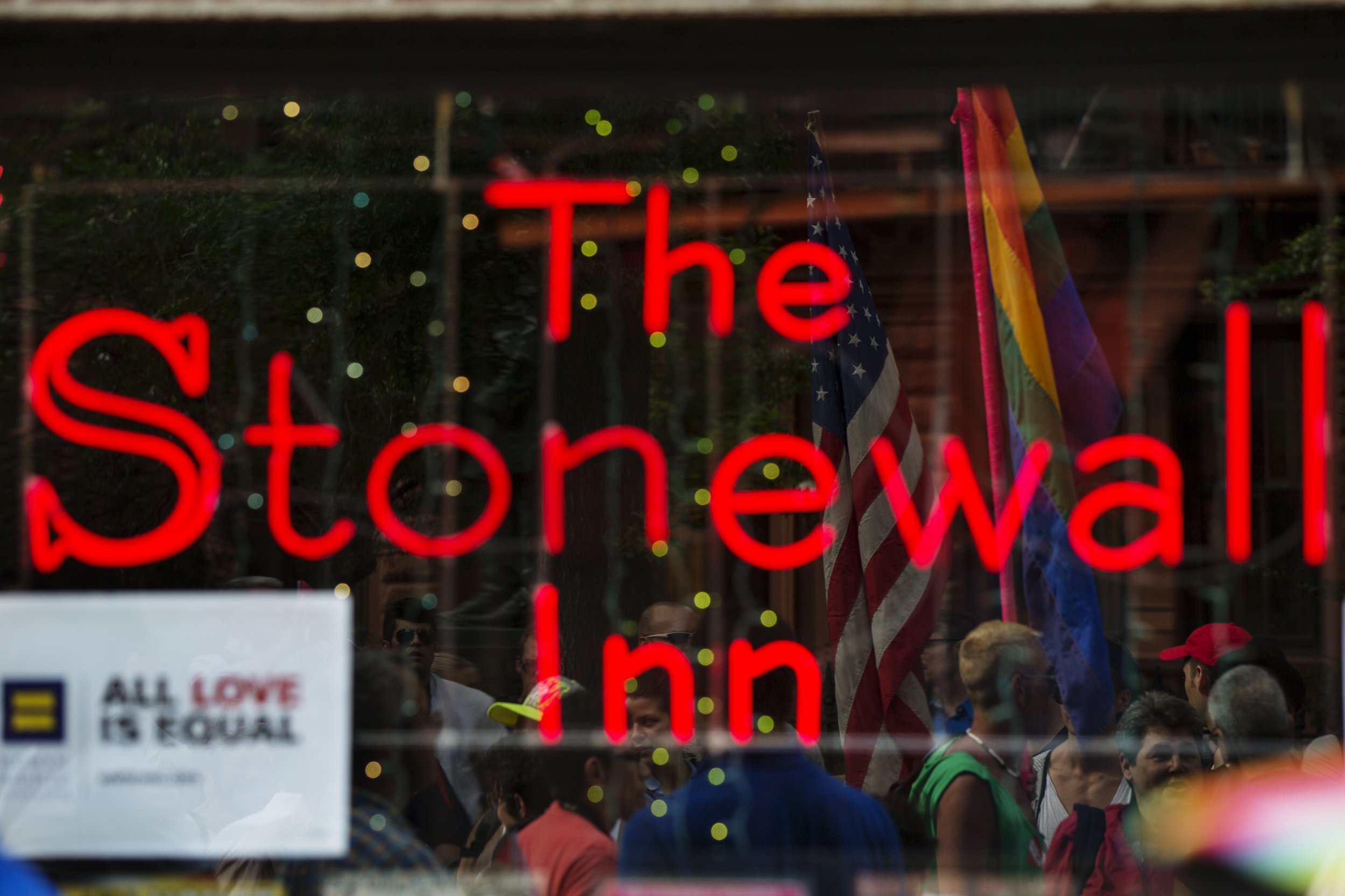 New York City's historic Stonewall Inn is up for landmark status this week, as the city's Landmark Preservation Commission is set to hear public testimony on Thursday. The bar has long been a symbol of the gay rights movement and was the center of mass celebration when New York passed its gay marriage law.
In 1969, the Stonewall Inn became the birth place of the American gay rights movement when it was raided by police. The small Greenwich Village bar was an underground site for the gay community, in which they could socialize, dance and enjoy alcohol freely. In the early hours of June 28, several police officers burst in when the bar was packed with around 200 patrons. The bar had been raided before: Being gay was considered immoral, and serving alcohol to gay people was virtually illegal.
Instead of complying with the arresting officers, a brawl began, sparked by an officer hitting a woman in the head when she complained her handcuffs were too tight. The crowd grew to the point that the officers feared for their safety and locked themselves inside the bar. Outside, protestors demanded the city and police force allow gay people to freely socialize and live peacefully without fear of retribution for their sexual identity. Over the next two evenings, thousands of people joined in the protest and the gay rights movement was sparked.
The commission is considering it the establishment for individual Landmark status because of its history, even though it is already part of the Greenwich Village historic district. If the commission deems it a landmark, it will be the first building that is both a landmark and in a historic district, a commission spokeswoman told The Wall Street Journal.
This decision comes during NYC Pride Week, which commemorates the Stonewall Riots and calls for increased awareness and equality for the LGBT community.
"The agency has been working on this for some time," commission chairwoman Meenakshi Srinivasan told the Journal. "LGBT Pride Month is an ideal occasion to recommend this iconic cultural site and recognize its central significance in the American LGBT movement."
The Stonewall Inn has already been named a National Historic Landmark and a member of the National Register of Historic Places.