Stoning Decision Leaves Tehran With Credibility Gap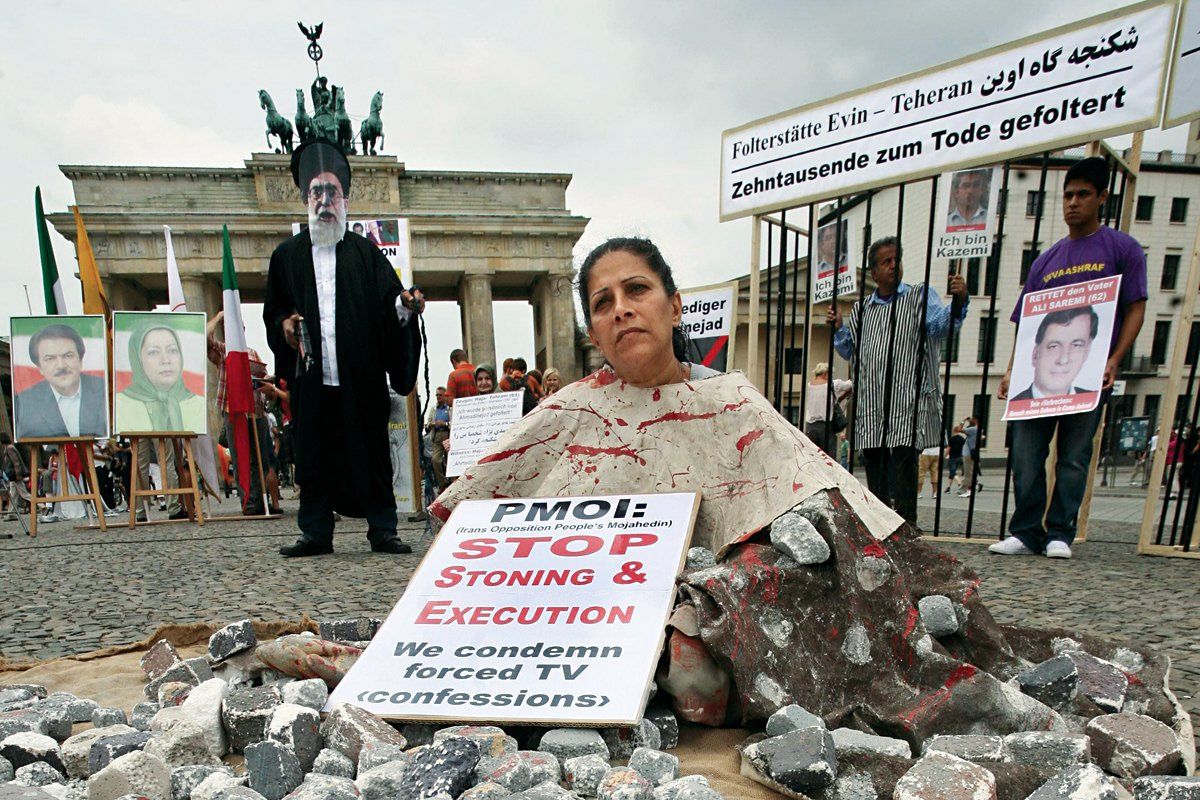 Human-rights activists have won a partial victory in Iran. In the face of a worldwide outcry, Tehran confirmed late last week that it had suspended a sentence of death by stoning against a woman accused of adultery.
What made the regime blink? Officials in Tehran suggest that the case set off a crisis within the system. A diplomat in the Ministry of Foreign Affairs says privately that he and his colleagues usually have little problem standing up for the regime's policies because they view Iran as basically in the right. But questions about the stoning sentence, as well as stories of rape, torture, and murder against jailed protesters, have made defending the regime all but impossible. "We have to portray Iran as a responsible and lawful nation that can be trusted with a nuclear program," says the diplomat. Confusion was evident in last week's announcement of a plan, which was suddenly revoked late Friday, to release one of three detained American hikers. Meanwhile, the Iranian woman remains in jail, facing possible death by hanging—and international trust in Tehran's status as a civilized land remains more than a stone's throw away.