Stop Asking Ewan McGregor About Returning to 'Star Wars'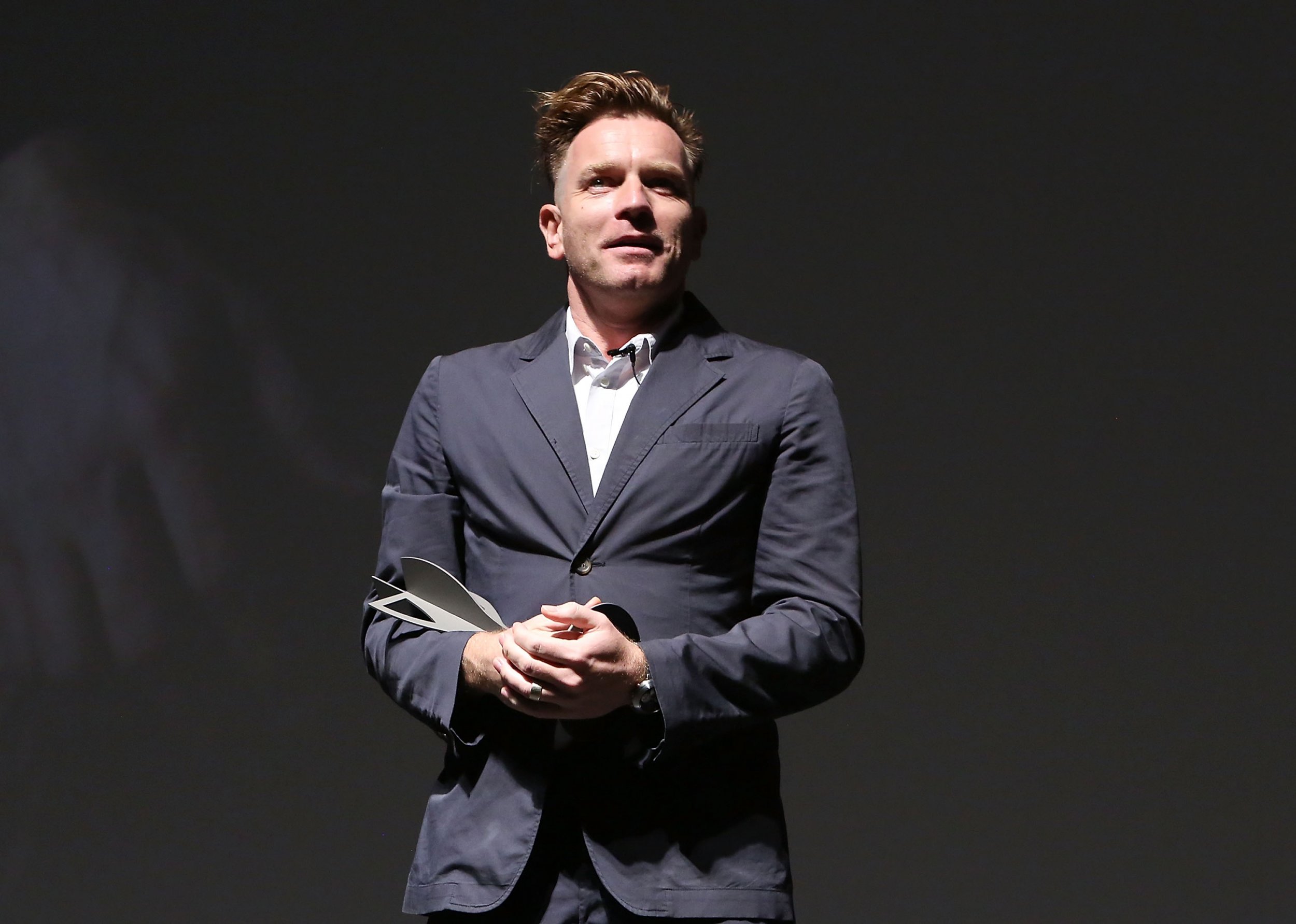 The Star Wars galaxy may be expanding and actors including Samuel L. Jackson—Mace Windu in George Lucas' poorly reviewed prequel series—may be saying "hell, yeah" to the idea of a return, but at least one actor is able to resist the pull of the Force: Ewan McGregor.
The Scottish actor played Anakin Skywalker's mentor Obi-Wan Kenobi in Episodes I through III opposite Hayden Christensen, taking over the role made famous by Alec Guinness in the original Star Wars films in the 1970s and '80s.
But while promoting his new film, the spy thriller Our Kind of Traitor, McGregor said he had "no burning desire" to pick up a lightsaber again in the new Star Wars films.
"I made three movies amongst however many others. And that's what they were to me—three movies amongst a bunch of other ones," he told Magic FM (via Den of Geek ). "I was very happy with them, I'm very happy to have been in them. I like that they were films that children could watch, for the first time in my career."
However, he added: "I was very happy to be in them, and that's where it ends for me. I don't have a burning need to do them again. Or indeed any sort of fascination for the movies that everyone else seems to have. I don't seem to have that—maybe because I've been in them? I've seen behind the curtain. It doesn't have the same sort of wonderment to me."
If it seems McGregor is only too happy to put Obi-Wan behind him it could be because he's sick of being asked about Star Wars. Recently, the actor mulled in an interview the idea of an Obi-Wan spinoff, in the same vein as Lucasfilm's upcoming Han Solo movie, prompting fans of the saga to assume he is "campaigning" for a film.
The truth is, he tells Collider, "I could care less. I said I would do it. If they asked me to, I would be happy to. But it looks like I am campaigning for it, just because I get asked about it all the time."
He added: "I would like it to be known that I don't bring it up, at these interviews, of my own free will. I only respond to questions I'm asked to. I don't know anything about it. They've never approached me about it."