Stop Buying 'Cute' Dogs with Smashed-In Faces Because They Are Really Unhealthy, Vets Say in New Campaign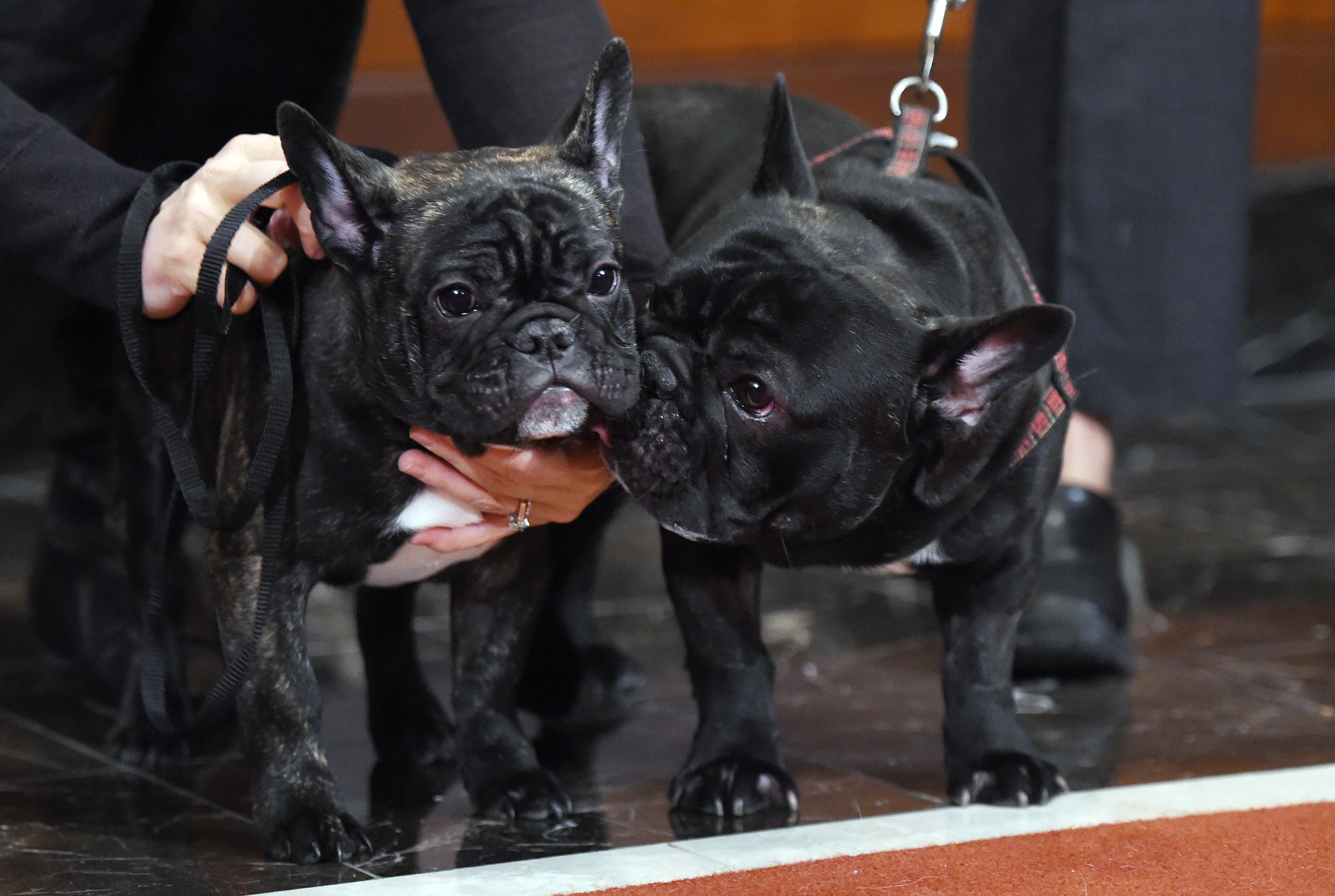 Pugs, Boston Terriers, Bulldogs, and Pekingese dogs look sort of like they ran into a glass door, but apparently, the smashed-faced look is ideal to many dog-owners. In fact, dog breeds with unnaturally short faces are so popular that French bulldogs may become the UK's most popular breed.
But these breeds, called "brachycephalic," meaning "short headed," suffer a host of health problems brought on by their bizarre physiology. That's why the British Veterinary Association (BVA) is urging people to reconsider buying them, and for celebrities not to encourage other people to as well.
But the breeds aren't going away: in fact, they are apparently gaining popularity. The BVA recently published statistics saying that nine out of ten vets surveyed reported an increase in the number of clients who have brought in brachycephalic dogs in the last three years, and only 25 percent of those owners even knew that the dogs were prone to health issues before buying.
Specifically, some symptoms of brachycephalic dogs include breathing problems from having part of their skull pushed back into their throat, infections in their wrinkly skin, crowded teeth that can't fit in their shortened mouths, and eyes that protrude and are prone to injury and even loss. Because of their strange head shapes, 80 percent of bulldogs must be born via cesarean section.
One veterinary clinic went viral last year when they posted an account of a family who had brought their beloved French bulldog to the clinic. After an examination, the vet diagnosed the dog with ulcers on his eyeballs, difficulty breathing from his maxilla (the top of his mouth) being pushed back into his throat, inability to breathe through his nose, ulcers in his folded skin, and inflamed skin. The treatment would cost £8,000. Last the vet heard, they had to give away the dog.
Why would a dog breed with such issues gain such popularity? Some of these breeds, like bulldogs, are especially affectionate and willing to please. Some owners simply think that they look cute.
However, the BVA notes another reason that some owners are inspired to get brachycephalic breeds: nearly half of brachycephalic dog-breed owners have been inspired by celebrities and social media to make their purchases.
In response, the BVA started a campaign called #BreedToBreathe, where they encourage people to send letters to advertisers asking them not to promote brachycephalic dogs. The association has contacted companies that use brachycephalic dogs in their advertisements, and they got the companies like Heinz and Costa Coffee, both of which apologized for doing so and agreed to only use more healthy breeds of dogs in their advertisements in the future.