Stop Kicking Soccer Around—World Cup 2018 Proves That Soccer Has Finally Arrived in America | Opinion
Last month, I heard one of the Philadelphia Sports Talk radio personalities complain that he hated this time of the year because nothing significant was going on in sports. He noted that the NBA and NHL playoffs had just ended and that the NFL pre-season was over a month away.
Fine enough, but I hated to hear him say that he was channel surfing and could find nothing in sports to watch and that he settled on watching the Cornhole League. "What about the World Cup?!" I yelled at my car radio.
That week was the kickoff of the soccer World Cup in Russia. If you didn't watch it because the United States wasn't in the tournament, you missed a great show.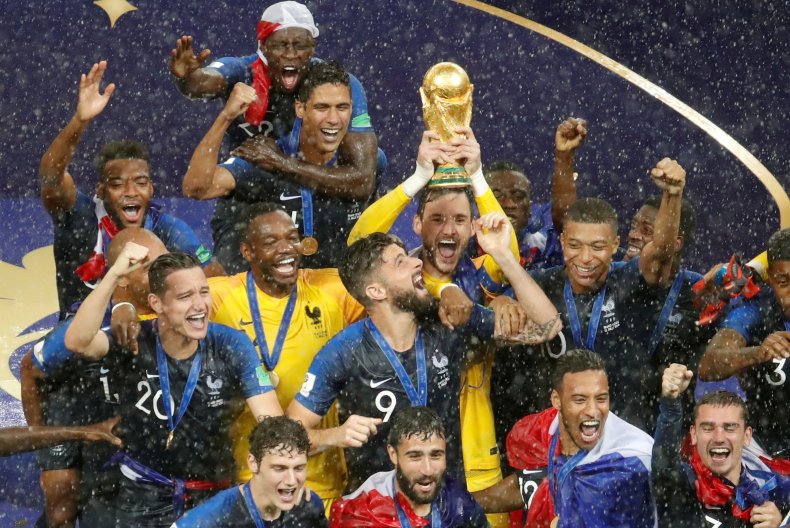 This was a very exciting, unpredictable World Cup. Germany didn't make it past the opening round for the first time since 1938. Two of the sport's greatest stars, Cristiano Ronaldo and Lionel Messi, were knocked out in the Round of 16.
Belgium made a terrific comeback against Japan, rallying from a 2-0 second half deficit to winning the game in the last minute of stoppage time. England finally won a penalty shootout. There was only one 0-0 tie in the group stage first round. Several games were decided by goals that were scored in stoppage time.
The use of VAR video replay has been beneficial in getting calls correct. In the group stage, 17 reviews led to seven penalties and two goals, while two penalty calls were reversed.
France's 4-2 win over Croatia, led by soccer's new superstar Kylian Mbappe, had the most goals in a World Cup final since 1966. As usual, the chants and colorful costumes of the games' fans were a huge part of the show.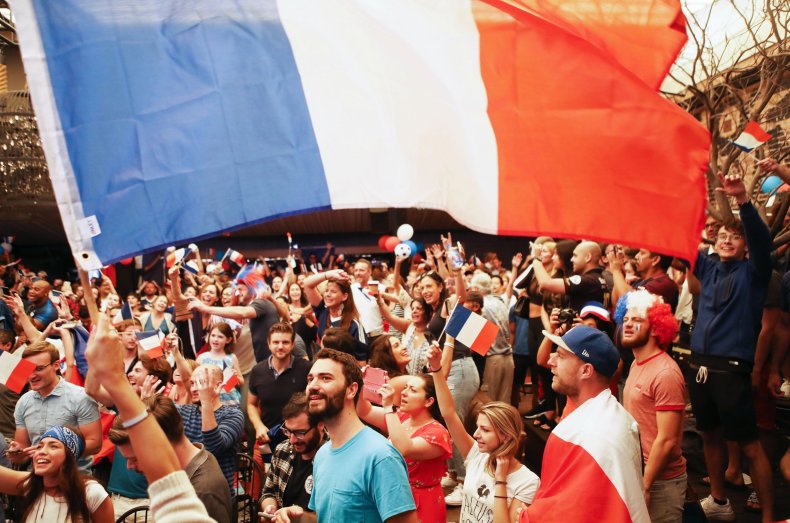 Like any sport, soccer has its flaws, such as diva players flopping like mackerels and writhing in pain in fake agony to try to draw a foul, as well as trying to figure out when the referee will blow the whistle in stoppage time.
At first the television ratings for the World Cup were very low for the first few games, initially down 44 percent from 2014, although the ratings did bounce back in subsequent games.
One of the reasons why ratings were off at first this year was that the U.S. Men's Team failed to qualify for the tournament for the first time since 1990. In addition, the time difference between Russia and the United States led to games being played in the early morning on the east coast.
FOX Sports' coverage faced competition from Telemundo, and many people now watch games on digital streams online as opposed to seeing it on television.
However, ratings recovered significantly in the knockout rounds when the starting times were later, as Uruguay vs. Portugal and Croatia v. Denmark both drew 5.9 million viewers on FOX, according to Deadline Hollywood, while Croatia's dramatic quarterfinal win over Russia drew 5.7 million viewers, according to Sporting News. It's encouraging that many people did watch the World Cup, especially one that lacked a U.S. presence.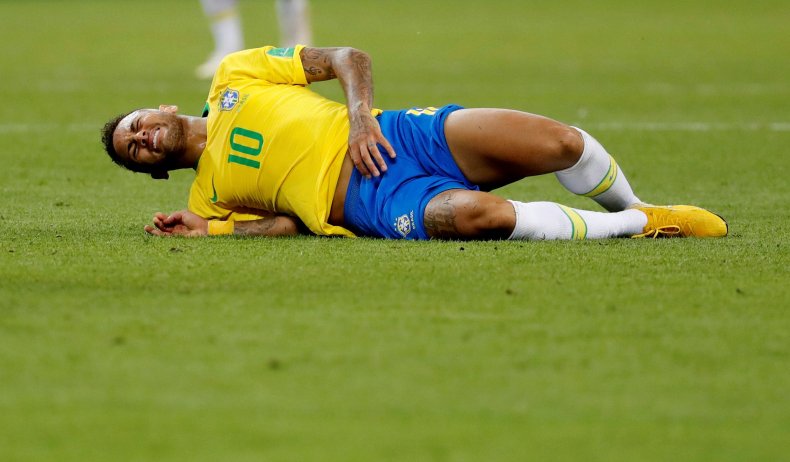 In comparison to the World Cup's television ratings, this year's Stanley Cup Finals on NBC and NBCSN averaged 4.79 million viewers, according to AdAge.
As a Journalism professor, I've long lamented the fact that the American media focuses almost entirely on the United States and pretty much ignores the rest of the world when covering the news. I feel the same way when it comes to sports coverage.
As a long time soccer fan, I've been disappointed in the media coverage of soccer over the years, both nationally and locally. I played varsity soccer in high school and went to four World Cup games in Boston and Washington, D.C. as a fan in 1994. I couldn't sleep for days when the U.S. National Team failed to qualify for this year's World Cup.
Despite the lack of media attention and respect, the State of The Union for American soccer is still strong. Many more kids play youth soccer than they do youth football.
A recent Gallup poll showed that 7% of Americans said that soccer was their favorite sport, while 4% said that hockey was their favorite sport. The MLS has emerged as a credible fifth major sport in the United States, despite the ongoing media narrative that relegates it to being a minor sport like lacrosse, bowling, and cornhole.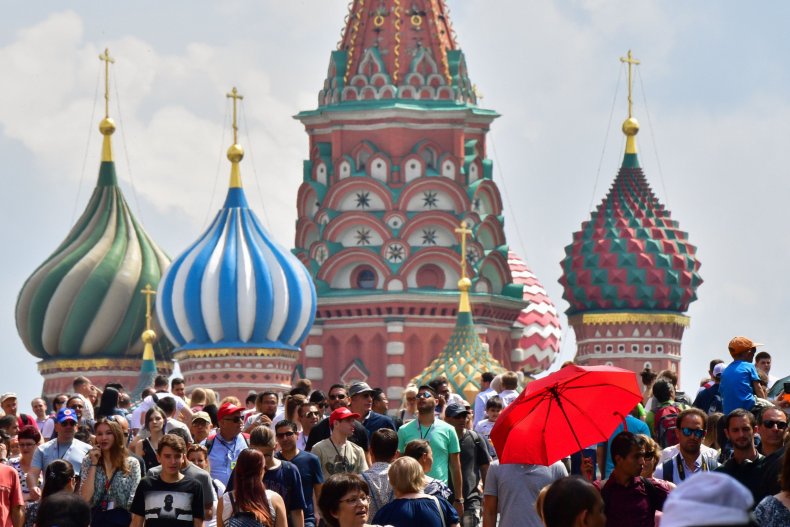 Things are looking up for U.S. soccer. Right before the World Cup started, the U.S., Canada, and Mexico were awarded the 2026 World Cup. In Atlanta, over 71,000 people attended an MLS game a few weeks ago to watch Atlanta United; the team averages over 50,000 fans per game.
According to CNBC, the average attendance per game of the 23 MLS teams surpasses that of the NBA and NHL. Wayne Rooney became the latest foreign superstar to sign with an MLS team, D.C. United.
Although the U.S. National Team failed to qualify for this year's World Cup, there is a talented cadre of emerging young American players, including Christian Pulisic, Weston McKennie, John Brooks, Tim Weah, DeAndre Yedlin, and Tyler Adams, who hopefully should get the U.S. back in the tournament in 2022 in Qatar.
Interest in soccer in America has grown by leaps and bounds since 1990, and this interest is likely to expand as soccer is headed in the right direction.
Critics should stop kicking soccer around. Soccer probably won't ever surpass major sports like baseball, football, and basketball in popularity in the United States. However, its popularity can compare to ice hockey.
If the NHL can be considered one of the four major sports in America, then soccer should be treated that way as well. There needs to be a media narrative that there are five major sports in this country, not four.
Larry Atkins is the author of "Skewed: A Critical Thinker's Guide to Media Bias" (Prometheus Books). He teaches Journalism at Temple University and Journalism and Social and Ethical Issues in Sports at Arcadia University.
The views expressed in this article are the author's own.​​​​