To Stop Protests, Nicaragua Is Killing Demonstrators in the Streets
The Nicaraguan government has been accused of shooting to kill protesters demanding the resignation of President Daniel Ortega.
A report published by human rights group Amnesty International, titled "Shoot to Kill," says the government has employed excessive use of force resulting in the deaths of at least 83 protesters to date.
The report also suggests the government is working with armed groups to carry out extrajudicial executions of opposition figures. Amnesty says that such killings are committed "with the knowledge of those at the highest level of the Nicaraguan state, including the president."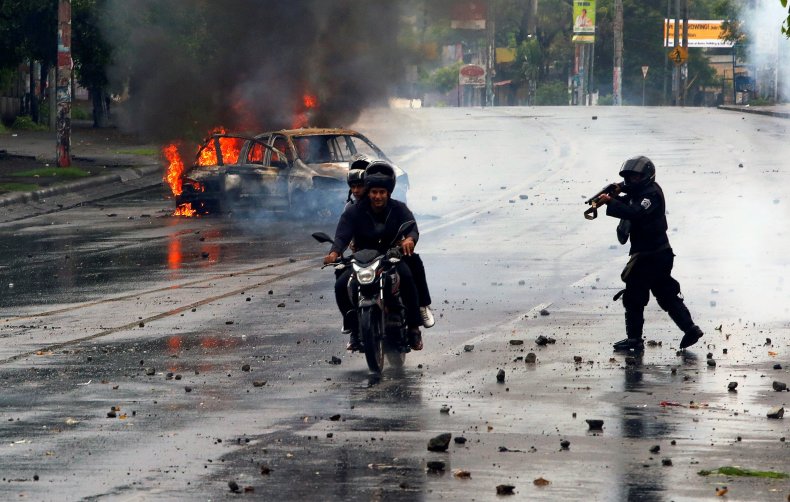 The alleged crimes have occurred amid the country's most significant protests since the end of a bitter civil war in 1990. Large-scale demonstrations are now entering their sixth week, with death toll estimates ranging from the 15 reported by the government to Amnesty's 83.
"The Nicaraguan authorities have turned on their own people in a vicious, sustained and frequently lethal assault on their rights to life, freedom of expression and peaceful assembly," said Erika Guevara-Rosas, Amnesty's Americas director. "The government of President Ortega has then shamelessly tried to cover up these atrocities, violating the victims' rights to truth, justice and reparation."
The confrontations began April 18 after the government introduced social security reforms that would have cut the pensions of retired workers and increased contributions by employees and employers. Although the government later reversed its plans, unrest has continued.
Protesters are now calling for the president to step down and justice for those demonstrators killed.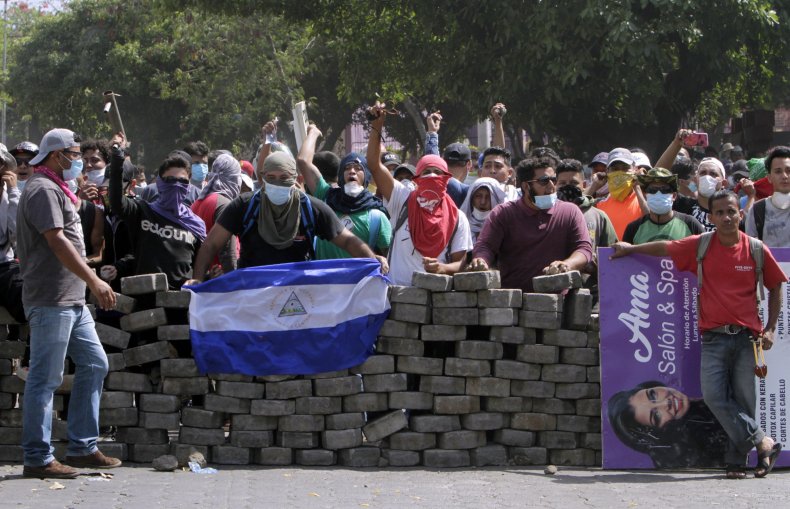 Witnesses told CNN that anti-riot police have been seen shooting at student protesters with live ammunition and forcing groups of demonstrators into pickup trucks before driving them away to unknown locations.
Other pro-government armed groups have been seen attacking protesters, Amnesty said. The report suggested the "Nicaraguan government has used armed individuals or pro-government armed groups that act in collusion with state officials, in particular the National Police, or with their acquiescence or tolerance."
Such Sandinista mobs often travel on fleets of motorcycles dressed in paramilitary uniforms or civilian clothes and "generate disorder, make threats and carry out attacks," the report explained.
As the unrest continues the violence worsens, with demonstrators resorting to using stones, homemade mortars and firearms. According to the National Police, one officer was shot dead while trying to "re-establish public order" near a radio station building that had been set on fire Sunday.
The government is also using media censorship, obstruction and intimidation, Amnesty said. It accused officials of failing to conduct proper forensic examinations, managing evidence incorrectly, refusing to take statements from opponents and preventing investigations.