Stop Scapegoating Rail for Supply Chain Problems | Opinion
A strange thing is happening in the midst of the ongoing supply chain disruptions that are creating shortages and driving up prices worldwide. A particular industry is being singled out for outsized blame despite the fact that the global shipping and freight infrastructure is unfathomably complex and integrated.
The target? American railroads. The logic? Well, that's less clear. But one thing is clear in this weird undertaking: assigning blame for the worldwide supply chain chaos to any single sector is misguided and counterproductive.
Yet labor unions, certain shippers, publicity-hungry Washington politicians and others have piled on American freight railroads as the big villain. They're attributing supply chain pains to service disruptions rooted in structural freight rail issues. The agitation ranges from the opinion pages to congressional hearing rooms. Typically, the White House has piled on.
The railroads are acutely aware of the indispensable part they play in the American economy and have long been committed to delivering the best possible service. The freight rail industry here is regarded as the best in world.
Railroads don't exist in a vacuum within the global supply chain. A host of factors have contributed to the challenges facing freight service in recent months. In a statement following recent hearings before the U.S. Surface Transportation Board, the Association of American Railroads highlighted "record inflation, supply and labor shortages, and now global conflict exerting new pressures on multiple industrial sectors" as among the woes facing the industry.
Railroads haven't been sitting on their hands. For instance, acknowledging current issues, CSX CEO Jim Foote has said that hiring increases, among other measures, will help the industry return to the service levels enjoyed before the pandemic-driven economic disruptions.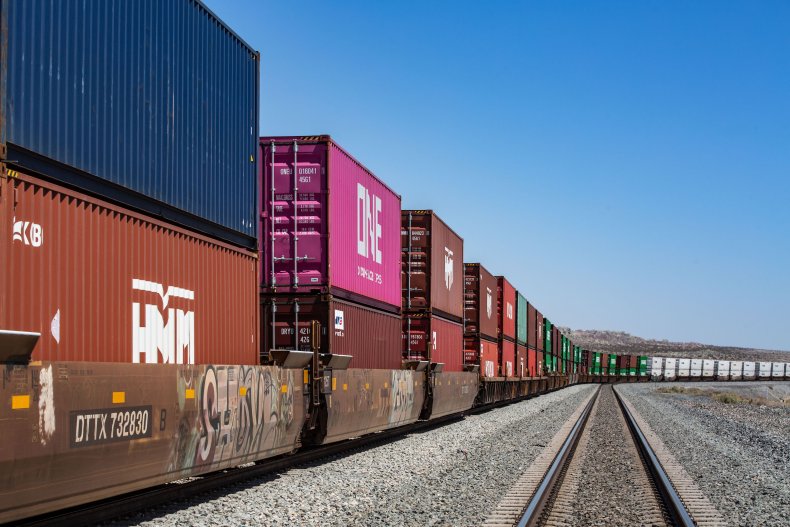 This leads to a basic question: why have railroads been subjected to such intense scapegoating and calls for increased regulation while other actors have been given a pass by comparison?
It's true the White House has cycled through a host of scapegoats when it comes to the extraordinary rise in inflation. But the ongoing fixation on railroads by other parties as well displays an astonishing lack of perspective and understanding of the real world.
The fact is that nearly all sectors are struggling in the face of the challenges weighing on railroads. Global ports are congested and backups from Shanghai to Savannah are hurting productivity for countless other sectors.
Airline service has been dismal and doesn't look to get better any time soon. Delta Airlines, for instance, just announced it'd be proactively canceling 100 daily flights this summer given ongoing staff shortages. The trucking industry is feeling the pain of skyrocketing diesel prices and a shortage of qualified drivers. Higher costs and delays will be felt. Shippers like FedEx and UPS are also experiencing delays and service problems.
Nearly every pillar of the global shipping and freight infrastructure has been tested in the current environment. Troubles in one sector ricochet to others. None are isolated.
It's tempting to tee off on a scapegoat. But that becomes dangerous when it takes the form of ill-conceived regulatory action. The search for a silver bullet leads to harmful, unintended consequences.
The trials facing American railroads aren't unique. They're the same that are slamming nearly every part of the system. Rather than looking for a villain, we'd be better served tackling the actual obstacles that created this global mess.
Steve Forbes is Chairman and Editor-in-Chief of Forbes Media.
The views expressed in this article are the writer's own.