Stop and Shop West Hempstead Reported Shooting: Police Respond to Gunfire at Grocery Store
Nassau County police responded to reports of a shooting at a Stop & Shop grocery store in West Hempstead, New York, on Tuesday morning. Police say one person was killed and two others were wounded, according to the Associated Press.
The conditions of the survivors was not made clear by police, although officials said one was shot in the chest and the other in the shoulder.
Law enforcement officials told Newsweek that police received a call at 11:19 a.m. local time that multiple shots were fired at the grocery store on Cherry Valley Avenue in Long Island.
Video from the scene shows several ambulances and cop squad cars gathering outside the store.
Police are now looking for a "person of suspect," identified as 30-year-old Gabriel DeWitt Wilson.
"This is a person of interest, that person of interest we believe is the shooter," Nassau County Police Commissioner Patrick Ryder said, adding, "He left the scene and he was witnessed still carrying the handgun."
Nassau County is asking all area residents to remain indoors as police search for the suspect.
"There has been an active shooter incident at a West Hempstead Stop & Shop. Police are canvassing the area and schools nearby have been notified to lockdown and secure their buildings," county spokesperson Christine Geed said in a statement. "Nassau County PD is asking all area residents to remain indoors. Suspect is not yet apprehended."
Employees of the store told CBS2 they heard five to six gunshots on the upper level of the store.
"Incredibly frightening. Nobody knew what was going on. Just ran out the back of the store," Local 432 union member Kelly Egan told CBS2. "They're all quite traumatized. When is this going to stop?"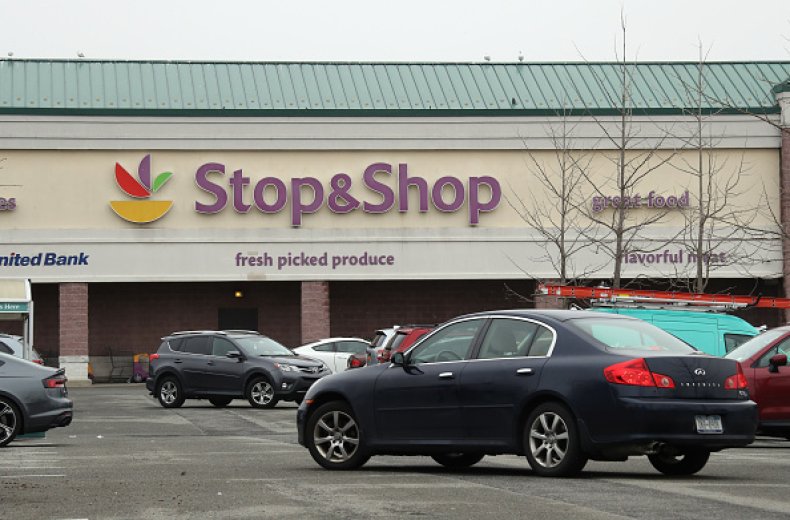 The scene is currently under an active investigation. Police have not confirmed any details on the suspect or potential victims.
The West Hempstead School District confirmed that its schools were in a "lock out" and urged the public not to come to its buildings.
In a statement made Tuesday afternoon, Stop & Shop said, "We are shocked and heartbroken by this act of violence that occurred at our store located at 50 Cherry Valley Road in West Hempstead, NY, today. Our hearts go out to the families of the victims, our associates, customers and the first responders who have responded heroically to this tragic situation."
"At this time, we are cooperating fully with local law enforcement on the investigation. The store will remain closed until further notice, and we appreciate the Long Island community's support during this difficult time," the grocery chain added.
New York Governor Andrew Cuomo said his office is closely monitoring the situation in West Hempstead.
"The New York State Police has been directed to assist local authorities in their search for the perpetrator, and my team and I are in constant contact with first responders on the ground," Cuomo said in a statement. "I'm praying for the victims, and my heart breaks for their families and loved ones."