Stop Staying Silent on Racial Discrimination Against Asians | Opinion
In Fall 2016, I moved from Indiana to the Bay area with the hope that there would be no racism in the Golden State. Unfortunately, while at the San Jose DMV a white male yelled at me, "You people are evil!"
I was confused by the harassment because I had never heard that said to me or anyone I knew. I never faced that type of harassment as an Asian immigrant.
On January 26, President Joe Biden signed an executive order condemning racism, xenophobia and intolerance against the Asian and Pacific Island communities. Such a statement provides good optics but does not address the rising violence against Asians and Pacific Islanders as we mark one year of living with the consequences of the pandemic.
According to a 2015 report from the Los Angeles County Commission on Human Relations, the number of crimes targeting Asians and Pacific Islanders tripled between 2014 and 2015, from 6 percent to 18 percent.
Before the pandemic, the FBI reported that U.S. hate crime have been on the rise. From 2016 to 2017, the FBI found a 17 percent spike in reported hate crime incidents. The most recent FBI crime statistics show that 7,103 single-bias incidents involved 8,302 offenses and 8,552 victims. Hate crime incidents have increased in the past several years, and bias-motivated killings reached a record high in 2019.
In March 2020, the FBI warned of a potential surge in hate crimes against Asian Americans amid the COVID-19 pandemic. Videos surfaced on social media showing hate crimes committed against Asians. One elderly Asian man was assaulted and verbally attacked in San Francisco in February 2020. Several elderly Asian men were attacked in Oakland recently. These incidents reveal the often ignored and invisible hatred of Asians living in the United States.
Although the 2020 hate crime statistics are not yet available, former President Donald Trump's highly politicized handling of the pandemic exacerbated racial harassment and hate crimes against Asians. President Trump called COVID-19 the "China virus," "the Chinese virus," and "Kung Flu."
Although these memes have become popular, they are a painful reminder of the historic targeting of Asian immigrants by the Federal government via initiatives like the Chinese Exclusion Act in 1882 and Executive Order 9066 in 1942, which targeted Japanese Americans and placed them in concentration camps. When a government campaigns for marginalizing or disenfranchising a group, the group's fear and victimization becomes immeasurable.
Norwegian sociologist Johan Galtung argued that repeated messaging (such as blaming Asians for bringing COVID-19 to the U.S. and stating that Asians eat all kinds of animals) becomes embedded into mainstream culture, which reinforces direct and structural violence against Asians.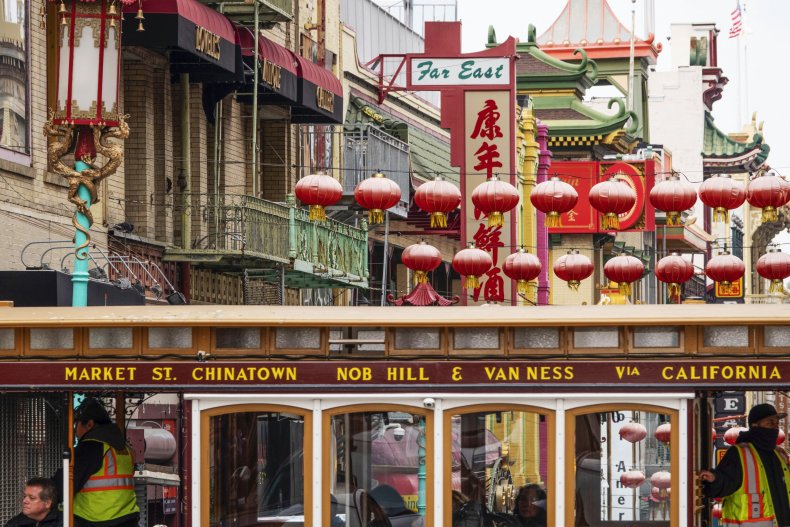 When the former president used his megaphone to condition his followers with hatred and stereotypes against Asians, racial harassment and hate crimes against these people became an inevitable byproduct.
The prevalence of hate crimes against Asians at the national level remains difficult to measure. First, fewer and fewer law enforcement agencies are reporting their hate crime statistics to the FBI. Second, many first-generation Asian immigrants are not familiar with the criminal justice system. Third, there is a lack of trust between some Asian communities and law enforcement agencies. We wonder, will a white cop protect people of color from being harmed by a white perpetrator?
In San Francisco, during the Chinese Exclusion Act of 1882, people like Denis Kearney, an Irish immigrant, incited violent campaigns against Asians without impunity. This longstanding distrust translates into many Asian immigrants not reporting their victimization.
An increasing amount of Asian Americans are purchasing guns to protect their properties and themselves amid the coronavirus. Recently, Oakland Police Chief LeRonne Armstrong urged Chinatown residents not to arm themselves. This all points to one critical question: Should we weaponize ourselves to prevent another large-scale campaign against Asians?
Instead of carrying weapons in our neighborhoods and experimenting with whether more weapons lead to fewer crimes, we should encourage major news outlets to stop dehumanizing minority groups. We should also leverage social media's power by exposing all hate crimes against Asian Americans so our actions and justice can be swift and sure.
At the same time, Asian communities should proactively collaborate with law enforcement agencies and community organizations, allowing victims of hate crimes to feel safe when reporting any mistreatment.
If we stay silent when discriminated against, harassed or harmed, we will once again remain invisible in the annals of American history.
Wilson Yuan is an assistant professor of justice studies at San José State University and a Public Voices Fellow with The OpEd Project.
The views expressed in this article are the writer's own.