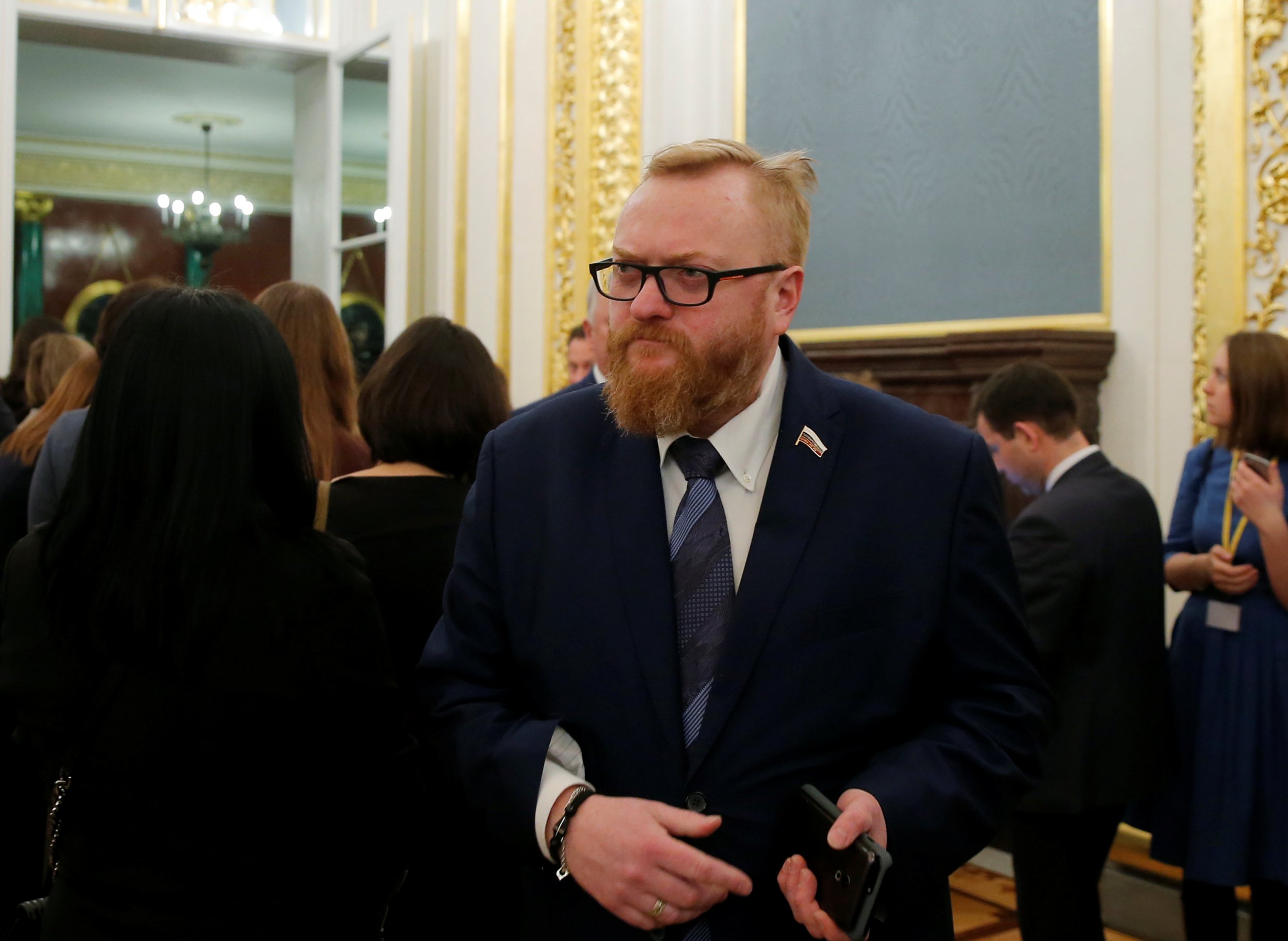 Transgender foreigners should not be allowed into Russia with a passport that does not show their "real" identity, one of the most vocal anti-LGBT lawmakers in Russian President Vladimir Putin's ruling party said on Monday.
Vitaliy Milonov, a member of Russia's lower house of parliament, told Russian newspaper Parlamentskaya Gazeta that transgender people should not be allowed into the country. He is currently drafting legislation that will aim to prevent Russians from transitioning from one gender to another.
"Not a single such transgender should be let onto the territory of Russia, because his passport does not correspond to reality, with regards to his name and gender," Milonov said.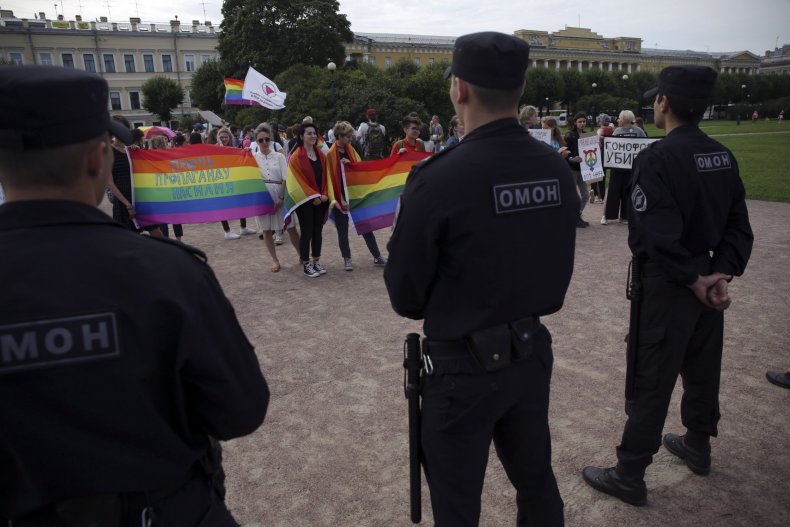 Milonov, who unsuccessfully tried to restrict sales of smartphones with LGBT emojis on them in 2015, spoke following an initiative by the British Foreign Office that recommended the U.N. change its documentation to more gender-neutral language and refer to expectant mothers as "pregnant people" as opposed to "women."
Related: First Man to Identify Himself as a Victim of Chechnya's Alleged Gay Purge Tells Story of 11-day Beating in Captivity
When asked about the initiative, Milonov said, "Only women can be pregnant. There should not be pregnant men."
Speaking to Russian business channel RBC on Monday, Milonov used even more inflammatory rhetoric, calling the British request an "idiotic initiative" and describing the decision of a transgender person to undergo surgery as starting when "a woman loses her mind, then becomes a liberal, a feminist, and of course after that, a lesbian."
Milonov argued that anyone who has transitioned should have information about their gender at birth printed in their passport.
"You can stamp their passport to state that this person is transgender or has completely changed their sex," he said. "What is more, it will say their real name and surname, so it is clear that this is not a woman but a man.
"Any pupil in any class knows that you should not change what nature has given you. It is necessary to strip the license from doctors who carry out such operations," he added.
Last week, Milonov accused Playboy magazine of spreading "propaganda of deviance" for featuring a transgender "Playmate" for the first time.
Earlier this month, Milonov received a slap-on-the-wrist warning from parliament's ethics committee for repeatedly weighing the positives of publicly executing gay men and lesbian women, as well as killing activists who teach children that homosexuality is acceptable.
Russia has implemented a series of laws that seek to reduce the visibility of LGBT communities across the country. United Russia did not respond to a request for comment on whether Milonov's views contradict those of the party.