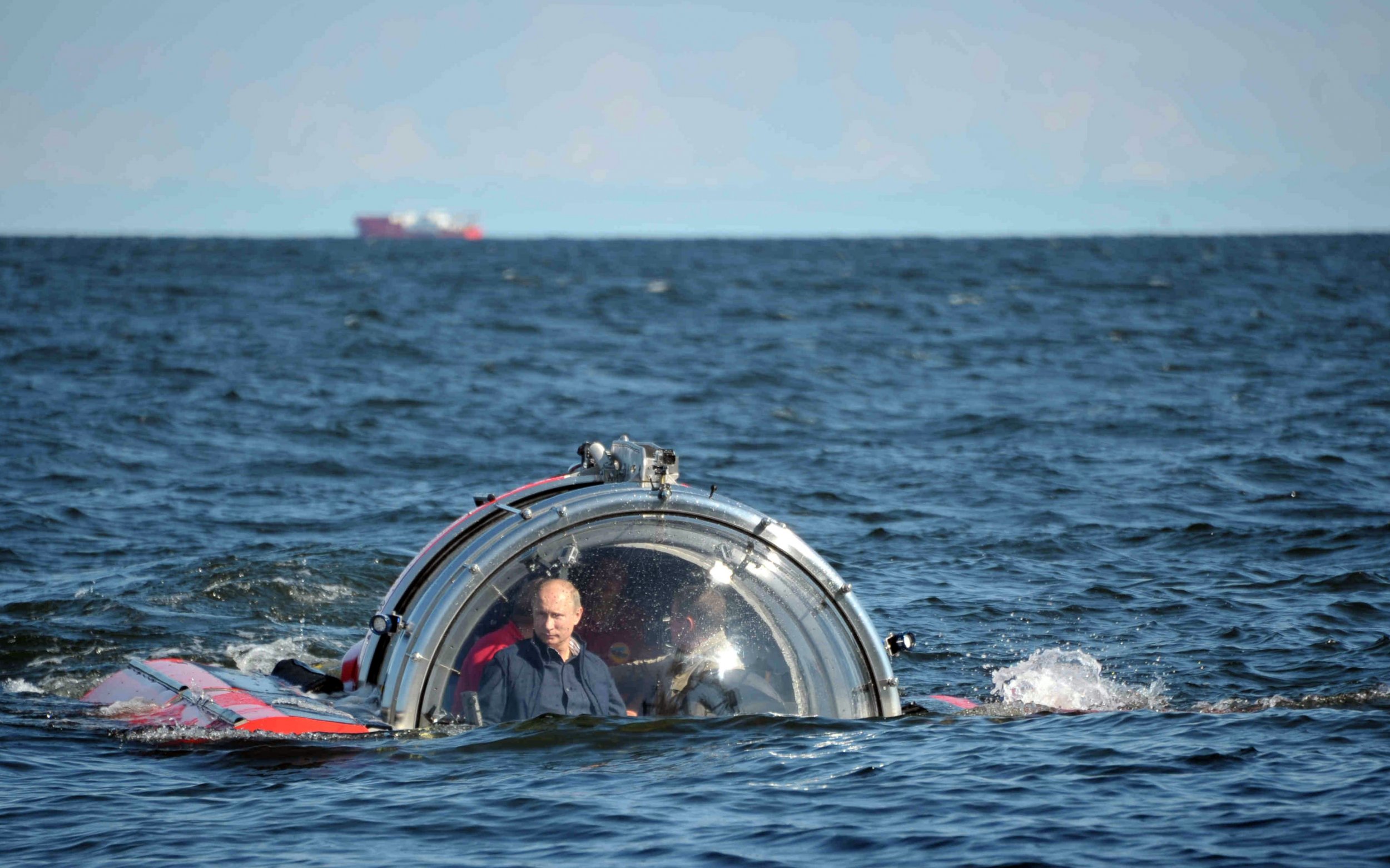 Russia has told the British government to stop treating it like a villain in a James Bond film after a U.K. politician warned that it was capable of killing thousands of people by hitting critical underwater utility links to Europe.
British Defense Secretary Gavin Williamson said that Russian ships appear fascinated with undersea links between the United Kingdom and Europe that bring gas and electricity to millions. "What they are looking at doing is they are going to be thinking, How can we just cause so much pain to Britain?" Williamson said.
British military officials have issued similar warnings about the threat of Russia recently, including the possibility that its ships could sever undersea cables in the Atlantic or pull ahead of the British army with regard to military capability.
Related: U.S. spots Russian spy ship, 100 miles off North Carolina's coast
And Moscow has not taken the comments well, accusing Williamson of drifting into the realms of Cold War spy fiction.
"The impression is that in the moment when Great Britain's defense minister made these statements, he decided internally that the latest installment of the James Bond series was being filmed," Russian foreign ministry spokeswoman Maria Zakharova said on Wednesday.
"Such statements are complete dilettantism," Zakharova said during her press briefing, adding that this only complicates the mending of ties between the two countries, Russian news channel RBC reported. "It is obvious that such statements are just absurd."
The two countries briefly engaged in a war of words last summer about whose aircraft carrier was more impressive, when Williamson's predecessor, Sir Michael Fallon, said that Russian spy ships are no match for the defenses of the newly constructed HMS Queen Elizabeth.
By contrast, Russia's only aircraft carrier, the Admiral Kuznetsov, was an "old, dilapidated…ship of shame," he said. Kuznetsov lost two aircraft on its last deployment and is now back in Russia for renovation.
The Russian Defense Ministry spokesman Igor Konashenkov accused Fallon of "utter ignorance" about what matters in wartime, saying that the British ship's design was not better but made it "merely a large, convenient naval target."