Stop Trying to Make Pencils Happen, New York Times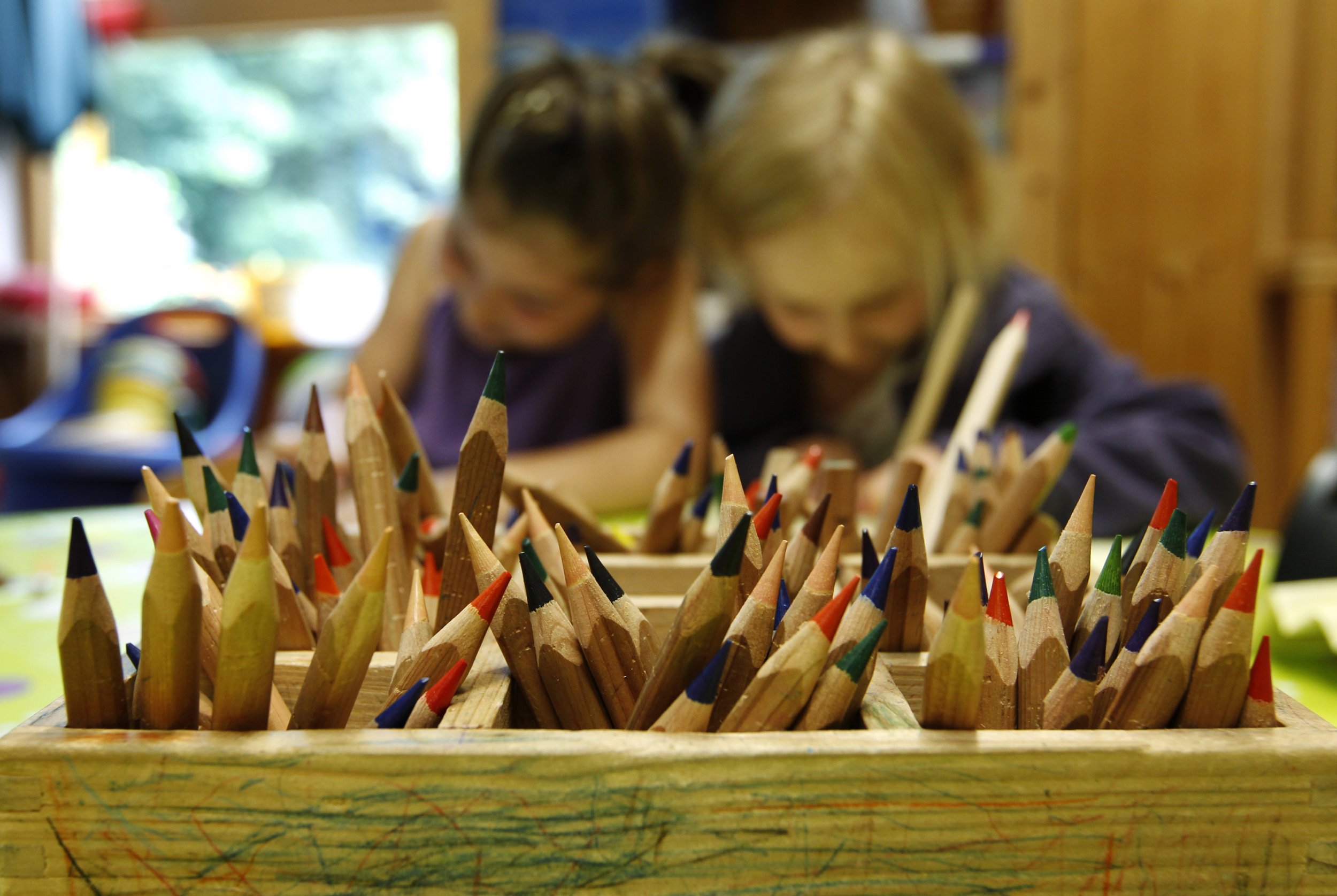 Pencils are in.
No, put the school supplies list down. Not for kindergarteners but for you, the fashionable and tastefully affluent New Yorker who knows how to recognize a Caran d'Ache pencil carved of beechwood in the urban wild, and how much to pay for it (about $4.50).
In just two days, The New York Times has published two style pieces about the humble, neglected pencil. That's more pages of ink on the pencil than there are pencils in my ink-stained apartment. But there is a place to remedy that! A pencil shop, just opened in lower Manhattan, with a name as quaint as its astoundingly narrow focus (CW Pencil Enterprise) and a 24-year-old pencil-tattooed owner who knows her Dixon Ticonderogas from her—what's another pencil brand?
The place is "intoxicating," the Times reports:
The store is organized with the space-saving rigor of a ship's cabin. Pencils are displayed upright in glass jars labeled with their origin: Japan, Germany, France, the Czech Republic, Tennessee. Framed vintage advertisements on the wall depict the likes of Booth Tarkington shilling his favorite pencils. (Tarkington's advice to young writers: "Use pencils. Write on thick paper. Sharpen two or three dozen rather soft pencils before you work. Use pencils with erasers on them—and use the erasers!")

An elegant woman lifted a pencil with a crabbed grip. "Samantha, remember when you wrote like this?" she asked a younger woman.
And across the ocean, in London—or across the newsstand, in T: The New York Times Style Magazine—you can discover the graphite styles of the rich and the famous, from sculptor Anish Kapoor's green writing utensil to novelist Dave Eggers's China marker. These are all part of "The Secret Life of the Pencil," a new London exhibit that wonders, "Will the touch-screen generation ever feel the pleasure of a freshly sharpened pencil or the frustration of a shattered lead?"
Maybe. Maybe not. Pencils are neither practical nor especially romantic. (They're collectible, though. Profiling the pencil shop, reporter Molly Young compares pencils to fax machines, margarine, whale trinkets, a "rich lady's hand soap"—that's the smell—and guitars.) And they're not exactly the last thing standing between digital communication and the lost art of penmanship. Pens exist. They're preferred by people who like not having to sharpen anything, as well as those who like an old-fashioned writing utensil that can still show off wealth. In fact, they're preferable in most cases where you are not filling in bubbles with a Number 2 on an SAT test.
But if an analog technology as uselessly shriveled and maligned as the cassette tape can resurge into 21st century culture, why not the pencil? Let's go full hog. Artisanal pencils! Pencil carts charging $30 in Tribeca! Homegrown pencils on sale at farmers markets in Brooklyn!
Anyway: Stop trying to make pencils happen, New York Times.