Stop Waiting for PS5 Restock Updates: I Have the PS5 and Xbox Series X—And the Winner Is Clear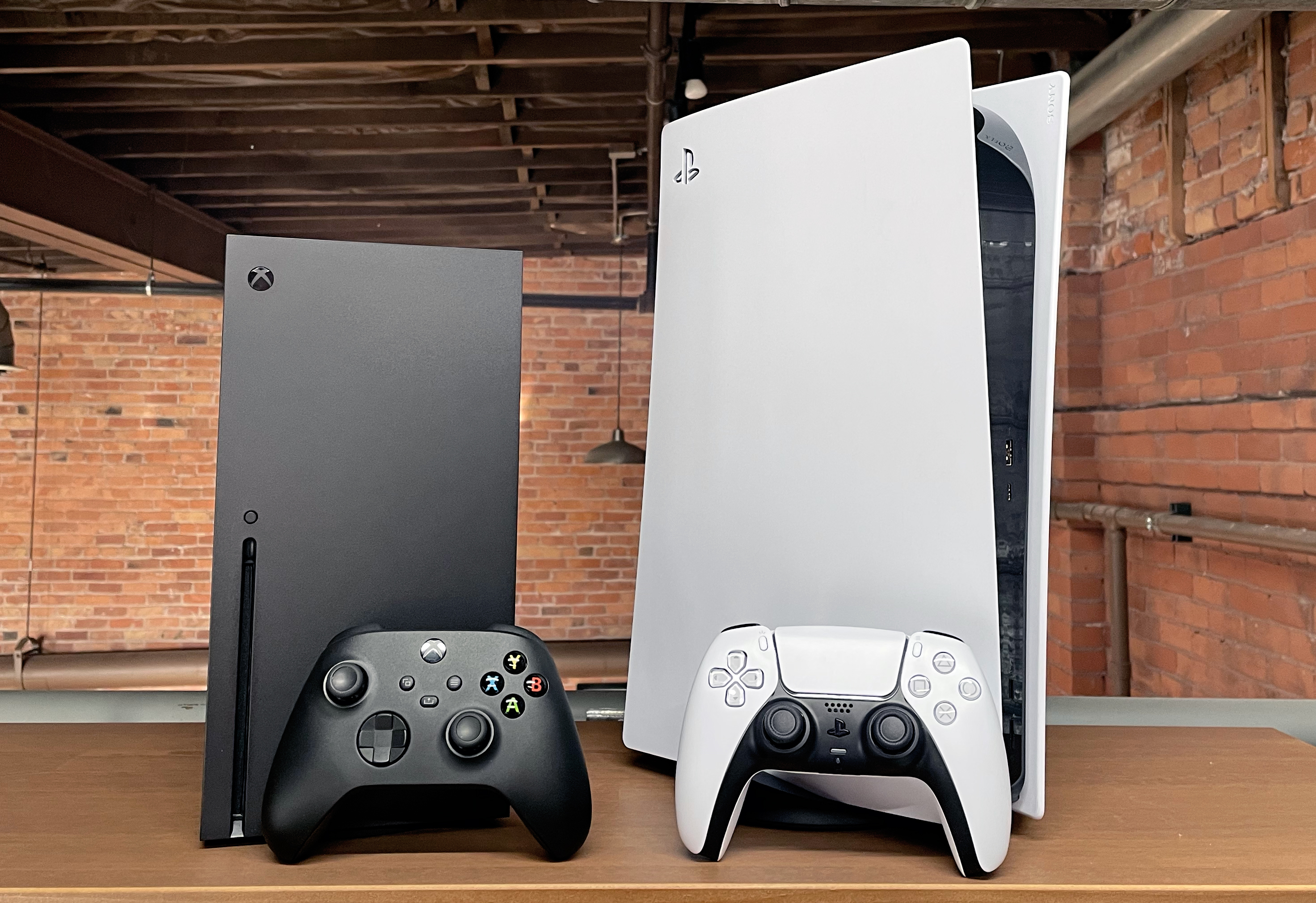 Stop checking on PS5 restock updates, I have the PlayStation 5 and Xbox Series X, and there is a clear winner.
Both of the new consoles stand out in different areas. The PlayStation 5 and Xbox Series support up to 8K resolutions, deliver high frame rates and include built-in SSD storage. The differentiators are significant with exclusive games, controller design and standout features.
I've been testing the PS5 vs. Xbox Series X connected to a Vizio OLED TV that supports the higher refresh rates in new games and that allows us to go head to head with the console capabilities on the same screen.
Ultimately the best console is the one that lets you play the games you love with your friends. Thankfully with cross-play, there is less of a concern with which consoles your friends are on, but exclusives are still the make or break feature for many gamers.
If you try to make your Xbox Series X vs. PS5 choice on specs, you will end up choosing poorly. I'm here to tell you that there is more to a console than the teraflops, SSD and GPU, so I'm focusing on what I think matters and the new console features that stand out to us after using both the PS5 and Xbox Series X. Here are the things you need to compare before you pick a console;
PS5 vs. Xbox Series X Price
PS5 vs. Xbox Series X Games
PS5 vs. Xbox Series X Controllers
PS5 vs. Xbox Series X Sound
PS5 vs. Xbox Series X Performance
PS5 vs. Xbox Series X Design
PS5 vs. Xbox Series X Entertainment
PS5 vs. Xbox Series X Backward Compatibility
PS5 vs. Xbox Series X: Which is Worth Buying?
Buy the PS5 at Walmart, Best Buy, Target and Amazon.
Buy the Xbox Series X at Buy at Walmart, Best Buy, Target and Amazon.
PS5 vs. Xbox Series X Price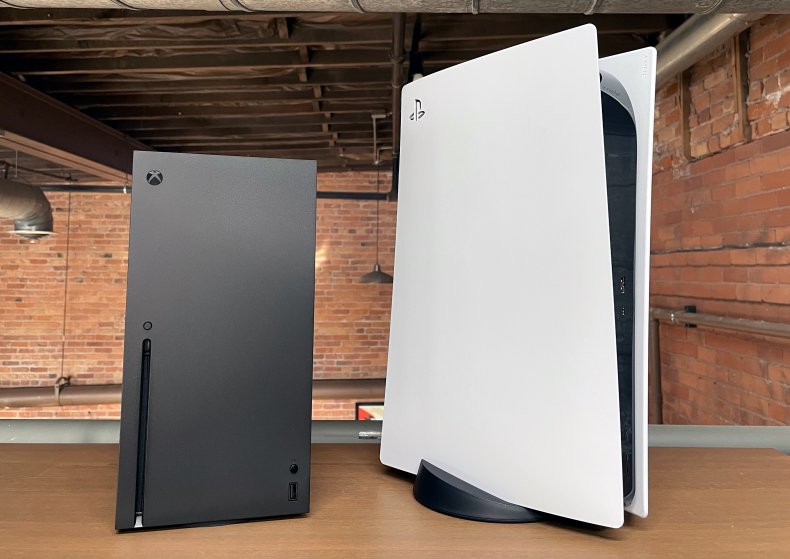 The PS5 and Xbox Series X are both $499.99, which is a big part of why even gamers who love both consoles will need to pick just one. Things start to get interesting once you look at the other options for new consoles.
Sony offers the PS5 for $499 and PS5 All Digital for $399. Microsoft sells the Xbox Series X for $499 and the Xbox Series S for $299. At first glance, it might look like Microsoft is the winner here, but that's not the case.
While the Xbox Series S is an excellent console for many gamers, it is not as powerful as the Xbox Series X. Both of the PS5 editions offer the same power; the cheaper model simply lacks a disc drive.
This means that Sony has a slight edge if you are willing to go all-digital with your games. However, there is no real winner on price.
PS5 vs. Xbox Series X Games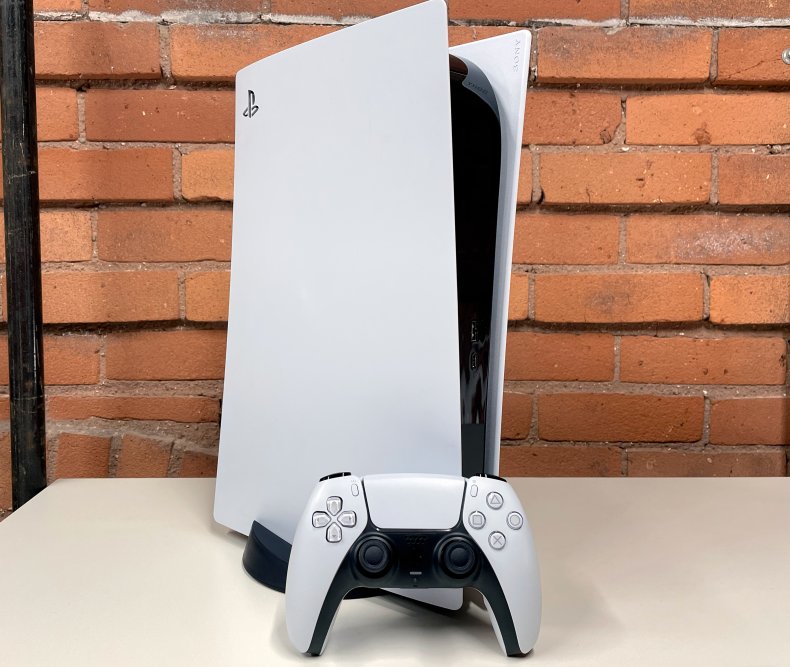 The most crucial difference between the PS5 and the Xbox Series X is the games you can play on each console. This is why I ended up with both consoles. While many great games come to both consoles, the exclusives make or break the experience. Remember that you need to look at these games longer term, but now, Sony has a clear edge.
The PlayStation 5 launched with Spider-Man: Miles Morales, which is fluid, looks fantastic and features incredible sound design. Gamers can also dive into the hellscape of a fresh Demon's Souls remake or soon enjoy the colorful world of Sackboy: A Big Adventure. These start with Ratchet & Clank: Rift Apart and Horizon Forbidden West coming in 2021, along with other exclusives.
Microsoft's Halo franchise didn't make the Xbox Series X launch, so gamers are seeing a collection of Optimized for Series X titles on the Xbox side. These games include graphical updates, and there are some fun games I hadn't gotten to yet, like Gears 5 and highly replayable games like Forza Horizon 4, but I'm missing a big launch title.
From a third-party perspective, the latest games are on both consoles, including Call of Duty: Black Ops Cold War, Assassin's Creed Valhalla, Cyberpunk 2077, Madden 21, Fortnite and others.
Microsoft does gain an edge with Game Pass Ultimate, a $15 a month subscription service that includes Xbox Live and a catalog of over 100 games that you can download and play. This is a great way to access many optimized for Series X games and to unlock a deep catalog of games worth playing. Sony offers the PS Plus Collection with some classic PS4 games, but the selection is nowhere near as good as Microsoft's.
From an exclusive standpoint, the PS5 is the clear winner on new games right now, but there are great games coming in 2021 and with Game Pass Ultimate I can explore a plethora of games right now. That's why I made this decision over the long haul, not on the first three to six months of game availability.
PS5 vs. Xbox Series X Controllers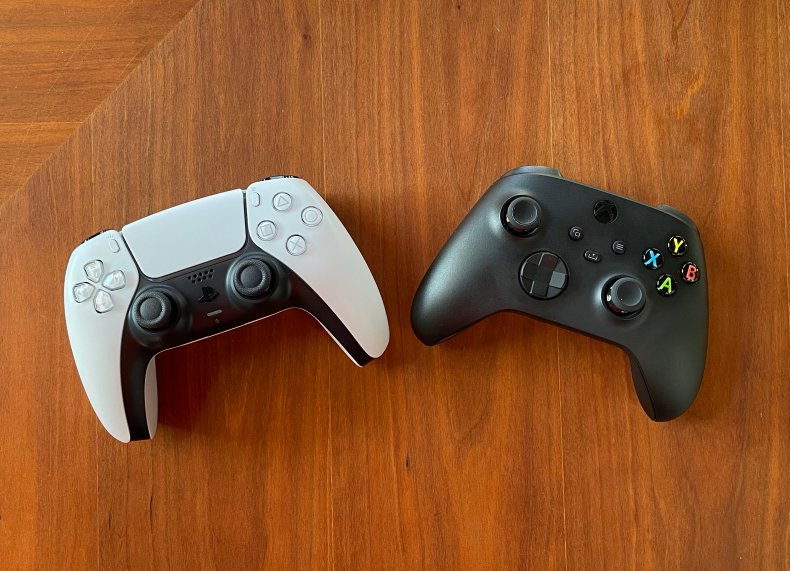 Sony redesigned the PlayStation 5 controller. The new DualSense controller is phenomenal. Sony finally delivers an ergonomic controller that is easy to hold, and that includes haptic feedback throughout the controller. The trigger buttons are adaptive, allowing developers to adjust the pressure depending on what you do in the game. There is also a built-in microphone for party chat if you don't have a headset on. This is the first PlayStation controller I've enjoyed using, and it's a massive upgrade. The controller is rechargeable.
Microsoft added a better grip to the controller, and the triggers added a new share button and upgraded the D-pad. These small changes elevate what was already a great controller. This is an excellent example of fine-tuning something great, but I think Microsoft missed by not including a rechargeable battery as standard.
Ultimately this upgrade levels the playing field in an area that Microsoft handily won in previous generations. Sony delivers smart tricks, and the Haptic feedback is cool but can be overwhelming in some situations. The PS5 controller's touchpad ends up being a lot of wasted space compared with the Xbox Series X controller. I'll need to see how developers use the adaptive triggers.
There's no clear winner here, which is a significant step up for Sony. Whichever console you choose will deliver a comfortable controller experience for long gaming sessions.
PS5 vs. Xbox Series X Sound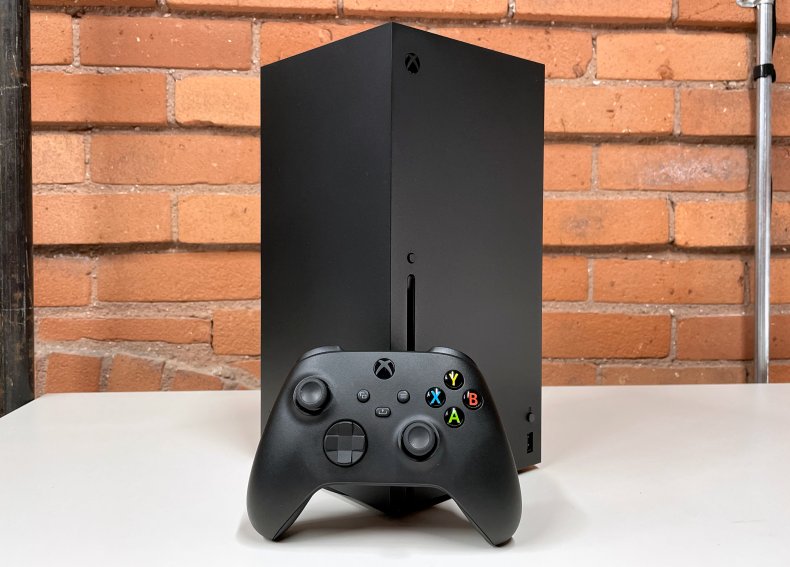 The PlayStation 5 uses a new 3D Audio engine that is capable of delivering better positional audio. Microsoft uses Dolby Atmos in games for positional audio.
Dolby Atmos is a very common format that elevates traditional surround sound to add in overhead sound. It's very immersive, and it works with headphones or with Atmos surround systems. Atmos works with headphones and with compatible sound systems.
Sony's 3D Audio is a PS5 exclusive feature powered by their Tempest engine that works with your existing headphones. Building off the PSVR soundtracking, this system can track the position in the game and delivery better audio throughout the game. Currently, this only works with headphones.
Spider-Man: Miles Morales is an excellent example of amazing sound mixing on the PS5. The city sounds and sound of motion as you swing through the city is precisely the level of immersion I want to hear in a single-player game. And that was our experience with a soundbar.
On the Xbox Series X, Forza Horizon 4 does an excellent job delivering spatial sound as you rip through the countryside.
I am impressed with the sound design so far, but this is an area where game developers can hopefully show us more as they can spend more time with the systems. Sony's 3D Audio engine could potentially beat the Xbox, but it is limited to headphones currently.
Microsoft delivers Dolby Atmos in games and through streaming apps. The PS5 only supports Atmos from a Blu-ray disc.
PS5 vs. Xbox Series X Performance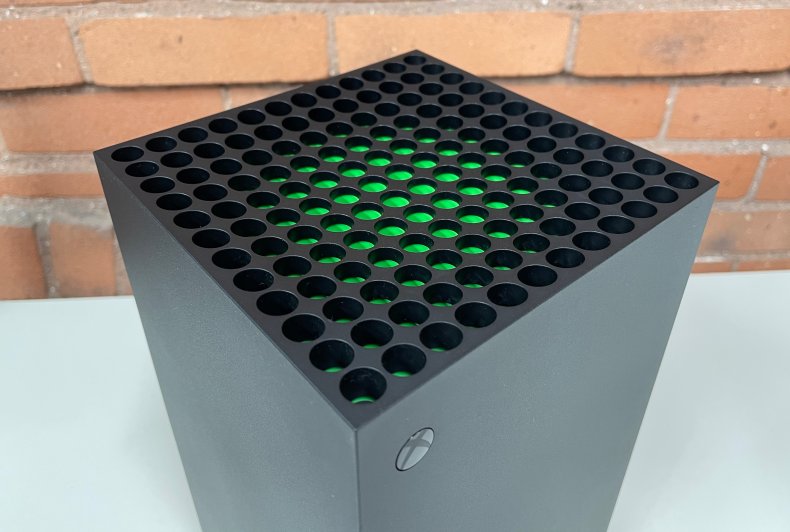 Both the PS5 and the Xbox Series X deliver great-looking gaming experiences with fast load times and support for 4K gaming at up to 120 frames per second. Right now, many of the games are running at 4K at 60 frames per second, though there are some games in which you can experience 120 frames per second if your TV or monitor supports it.
I'm not using fancy tools to evaluate the exact resolution and frame rate that the console achieves because that's not what most buyers will use. I've been testing out first-party and third-party games to see how the systems perform. This is important since most third-party games like Assassin's Creed Valhalla are designed with the older consoles in mind.
Loading times are short on both consoles while playing games like Spider-Man: Miles Morales and Gears 5. The Spider-Man load times are impressively fast, even more so considering the massive open world.
On the Xbox Series X, the game load times are good, and the Quick Resume feature that allows you to jump between games almost instantaneously is a game-changer.
From a performance and graphical standpoint, I need more games that are optimized for the new consoled before I can crown a winner here.
PS5 vs. Xbox Series X Design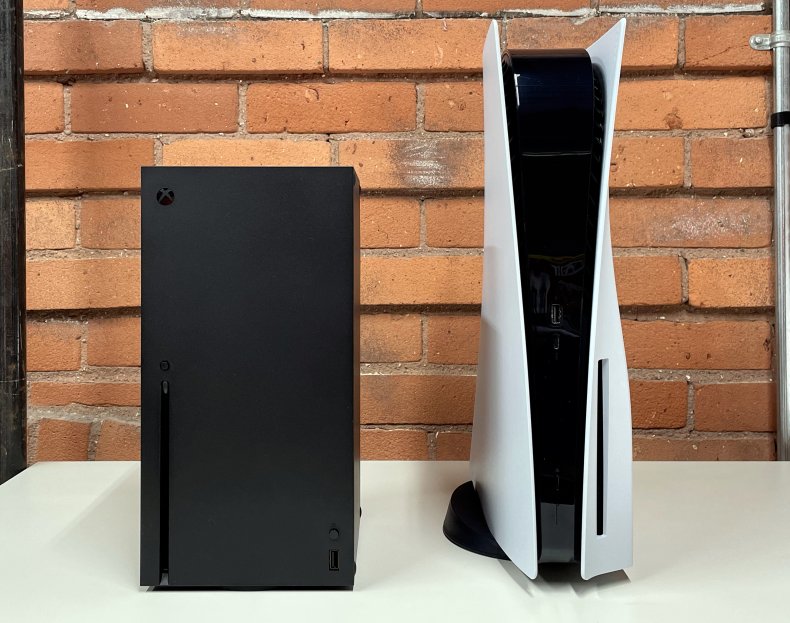 Both of the new consoles are quite large, so you need to make sure that you have room for them in your entertainment stand.
The PS5 is much larger and features a very distinct, futuristic look. You can stand it upright or use the included stand to put the console on its side. There is a USB C port on the front and a USB A port. There are two USB A ports on the back, along with an HDMI and network port.
The Xbox Series X isn't tiny, but it is a little more compact than the PS5. You can set it up or set it on the side, but when on the side, there is no way to remove the stand that is usually on the bottom of the console. There is one USB A port on the front and two on the back. It has an HDMI port and an Ethernet port on the back, as well as an SSD expansion slot.
You can expand the SSD storage on the Xbox Series X by plugging in an official SSD expansion card that is $199 for 1TB, with additional sizes coming. Sony will eventually support adding an M.2 SSD to the PS5 to increase storage, but it is not available right now. Both consoles allow users to plug in a hard drive to play previous generation games, but you need to install current generation games on the internal or official storage.
Both consoles ship with an HDMI cable capable of 4K at 120 frames per second, assuming your TV supports it. Sony's cable is about a foot shorter than Microsoft's, limiting where I could place the already large console in our entertainment setup.
I like the Xbox Series X look a little more and like that Microsoft included a longer HDMI cable. Sony's USB C port is a nice touch, and in the future, it may be cheaper to expand the storage on the PS5.
Ultimately the PS5 vs. Xbox Series X design is subjective, but I'm going with the Xbox Series X design.
PS5 vs. Xbox Series X Entertainment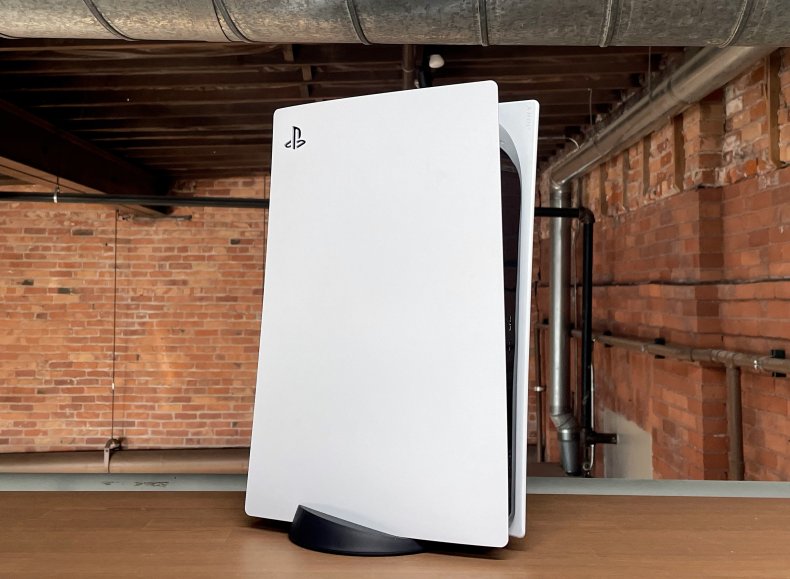 Both consoles are useful as an entertainment hub, but there are some essential differences. While the PlayStation 5 and Xbox Series X both support the Apple TV app and many streaming services, HBO Max and Sling TV are missing from the PS5.
Streaming movies on the Xbox Series X include support for Dolby Atmos, but you don't get the same support on the PlayStation 5. On the PS5 with a disc drive and the Xbox Series X, you can play 4K Blu-Ray or DVDs.
Sony sells an official remote control for $29.99 that makes it easier to binge-watch. Third-party options like the Insignia Xbox Series X remote control for $14.99 offer similar functionality.
The consoles are very similar in entertainment capabilities unless you need Sling TV or HBO Max support.
PS5 vs. Xbox Series X Backward Compatibility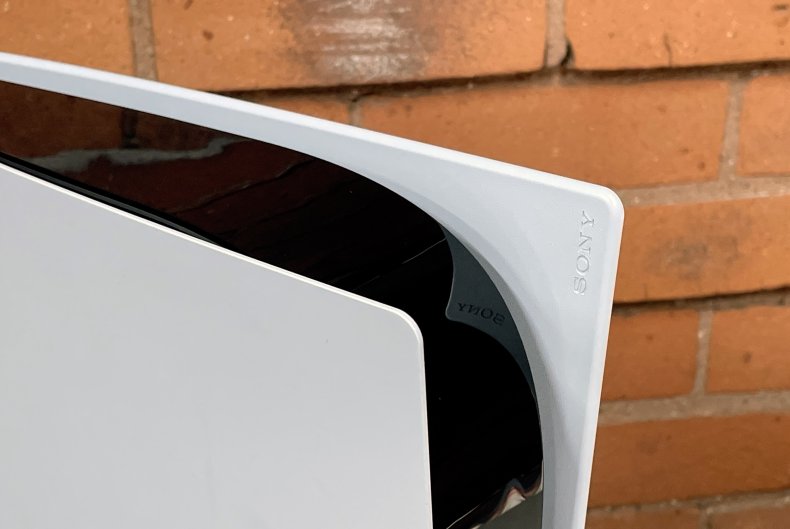 The PS5 and the Xbox Series X both support backward compatibility with a vast catalog of games. Both consoles play last-gen games without any notable exceptions, but the Xbox is a clear winner if you want to go older.
The Xbox Series X backward compatibility is deeper with support for all Xbox One games, some Xbox 360, and even original Xbox games.
On the PS5, you can play PS4 games, and if you buy the PlayStation Now streaming service, you can play some PS3 games.
PS5 vs. Xbox Series X: Which Is Worth Buying?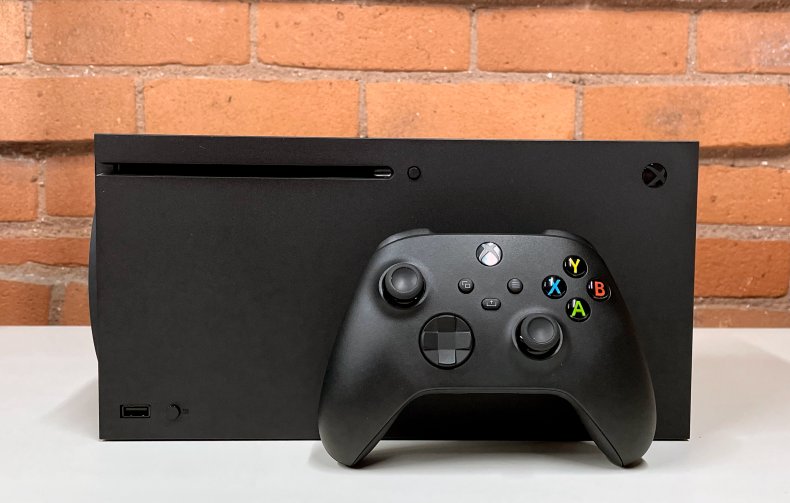 The PS5 and the Xbox Series X are excellent consoles, but they are expensive, and we know that many of our friends are spending time every day reading PS5 restock updates. With consoles that are hard to find in stock and expensive, most will need to choose just one console.
I'm lucky enough to have both consoles in hand since the release day. After using the PlayStation 5 and the Xbox Series X for almost a month, I can pick a clear winner.
If I could only buy one console, it would be the Xbox Series X. The design is slightly easier to fit into an entertainment system, the controller is familiar and even improved, there is a deep library of games, and while Sony's 3D Audio is good, I love the support for Dolby Atmos in games and when streaming movies.
The PlayStation 5 is a great console, and there are several exclusives that I want to play now and in 2021. The DualSense controller offers a lot of potential, and there are other likable features, but ultimately the Xbox Series X is my pick.
Newsweek may earn a commission from links on this page, but we only recommend products we back. We participate in various affiliate marketing programs, which means we may get paid commissions on editorially chosen products purchased through our links to retailer sites.